The Height Of Fun
Treetop Quest Gwinnett takes outdoor adventure to new heights with an experience designed to delight the entire family. Boasting an array of self-guided, elevated obstacle courses for different age groups and skill levels, as well as zip lines and additional features, the facility invites you to swing through the trees and become one with the natural beauty that permeates the county.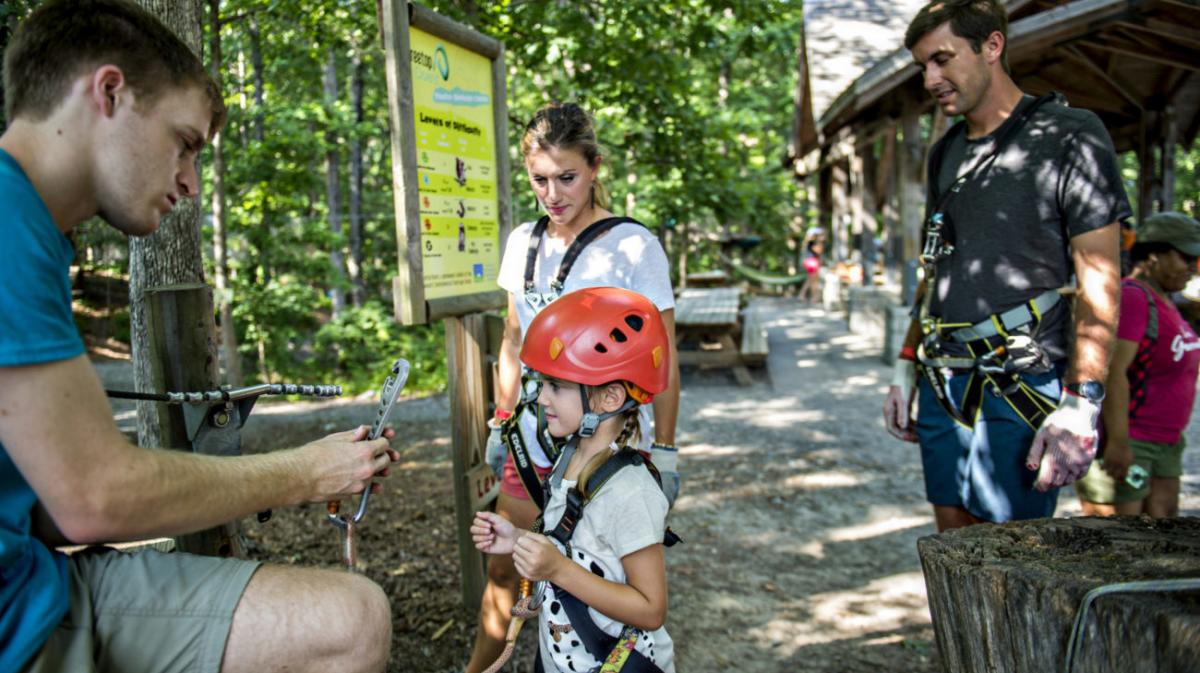 Located on the property of the Gwinnett Environmental and Heritage Center in Buford, Treetop Quest begins with the easy Chick' Pea course for children ages four to six, which requires adult supervision from the ground. On the course, little ones traverse monkey bridges and swing through Tarzan-style jumps that make them feel like they're flying—all while safely harnessed with the latest and best equipment available. From there, the courses rise higher through the canopy of trees and become more difficult as you work your way up through five levels of medium, challenging, and very challenging suspended trails. You'll encounter 10 to 15 elements per level, from hamster wheels to climbing walls to an Amazonian net, and travel down a giant zip line back to the ground.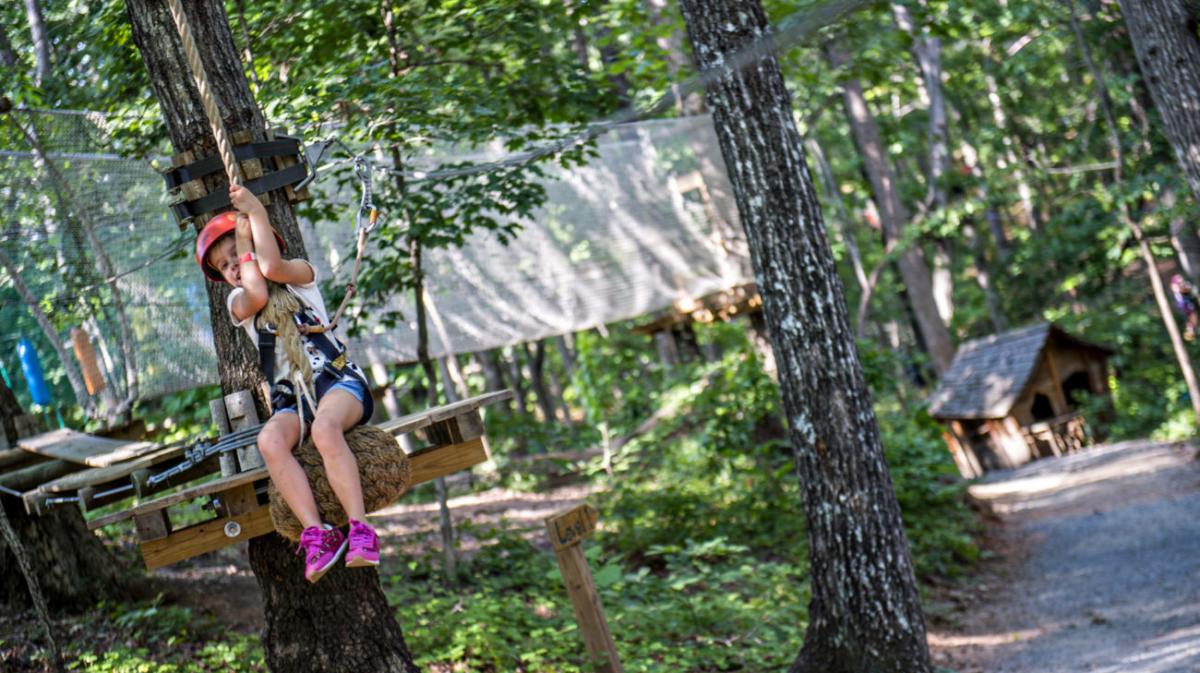 To keep things interesting, the courses are updated often, so you can always expect the unexpected. For instance, according to Sara Baggett, regional director of operations, a new route with all new zip lines recently was installed for level three course Fly Through the Trees. Additionally, the level five course, also known as Your Place in the Sun, has been completely redesigned to include a series of new features, making it Treetop Quest's ultimate challenge for brave individuals ages 12 and older.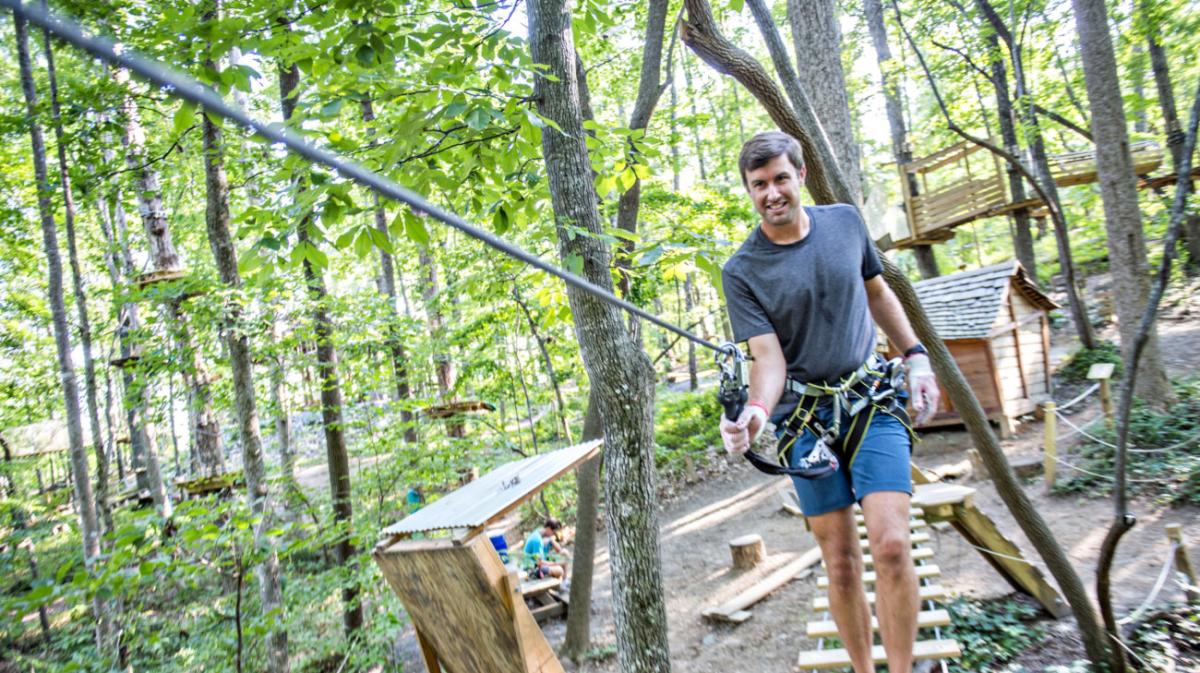 If you are truly fearless, the new Spider Quest attraction is perfect for you. The first of its kind in the United States, the course is completely harness-free and resides over a giant safety net. For an additional fee, adventurers can spend one hour exploring Spider Quest's two treetop obstacle courses, fantastic tree houses, and a huge slide that provides an exit.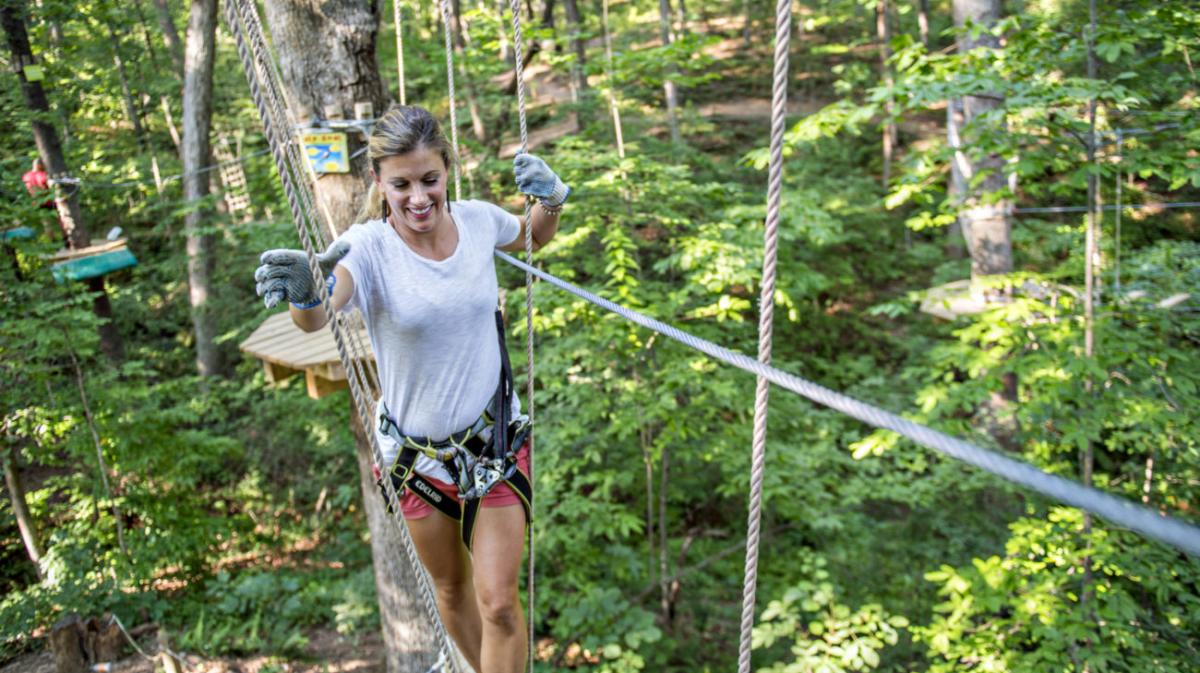 Treetop Quest serves as not only an excellent day of extreme family fun but also one of the best birthday party venues in Gwinnett County. Besides providing party attendees as young as age four with more than two hours of climbing, swinging, and zipping through treetop obstacle courses, the park features picnic tables (available on a first-come-first-serve basis) and exclusive reserved spaces to enjoy cake and birthday fun. Goody bags are available for purchase as well, allowing everyone to take home a souvenir from what's sure to be the best birthday party ever.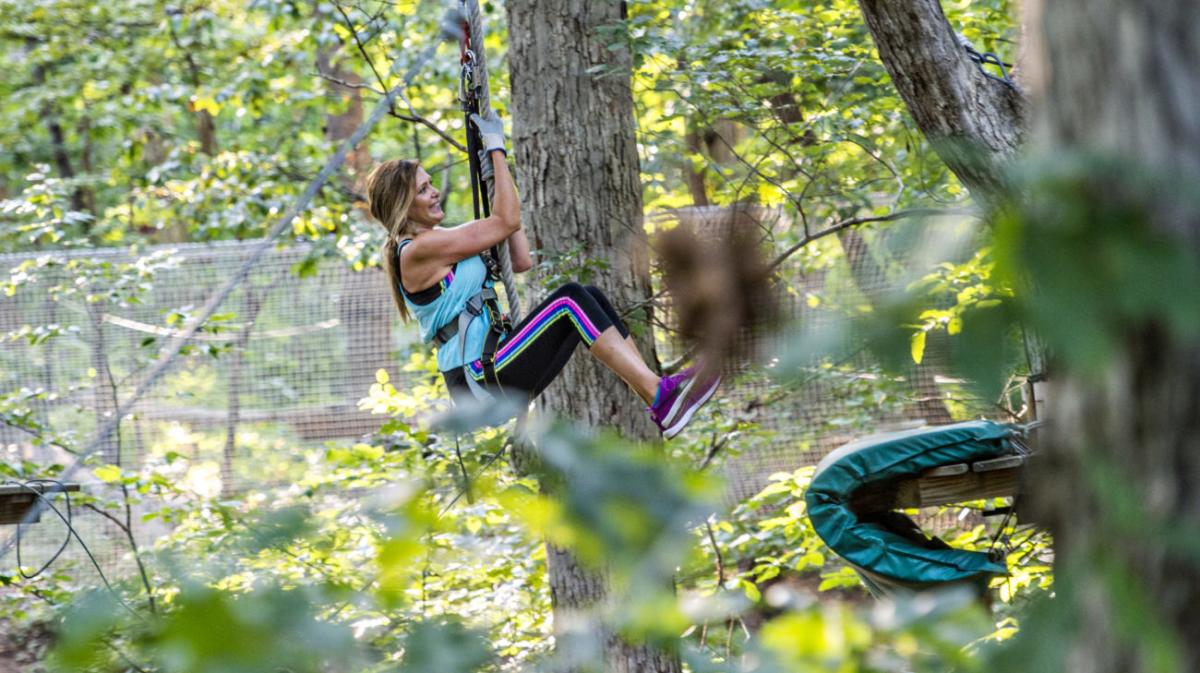 Treetop Quest opens each spring for the season. When you arrive for your reserved time, you'll be taught how to operate the safety equipment before being introduced to the courses. And because all of the eco-friendly structures have been constructed to have minimal impact on the natural surroundings, you can feel particularly good about the adventure that lies ahead. So get ready for some high-flying fun in one of Gwinnett's most unique outdoor entertainment attractions.
---
EYE ON THE ENVIRONMENT
Situated on a stunning 700-acre campus in the heart of the county, the Gwinnett Environmental and Heritage Center provides the perfect setting to learn about science and history. Inside the 66,000- square-foot, state-ofthe-art, LEED-certified building is a host of fascinating hands-on science exhibits, information about Gwinnett's rich environmental heritage and the area's natural resources, and an array of programming that will inspire you to be steward of the world around you. Take time to traverse the eight-mile trail system along the Ivy Creek Greenway, which welcomes walkers, runners, and cyclists to enjoy paved, mulched, and slated pathways designed to promote healthy living.
---
This article, written by Amy Meadows, originally appeared in Volume IV of Explore Gwinnett Magazine