Gas South District
When meeting near Atlanta, one place truly stands out—the Gas South District. Nestled in the heart of Gwinnett, this 118-acre lakefront campus combines modern amenities with a touch of Southern charm and features several exceptional meeting facilities.
Gas South Convention Center
Made up of four spacious floors of event space, this cutting-edge facility has the flexibility for creative hosting. And your attendees can stay comfortably nearby with a new 4-star Westin Hotel in the works and adjacent to the Convention Center.
90,000-square-foot exhibit hall
23 versatile meeting rooms 
21,600-square-foot ballroom
Adjacent 4-star Westin Hotel (Coming soon)
Exclusive, award-winning caterer, Proof of the Pudding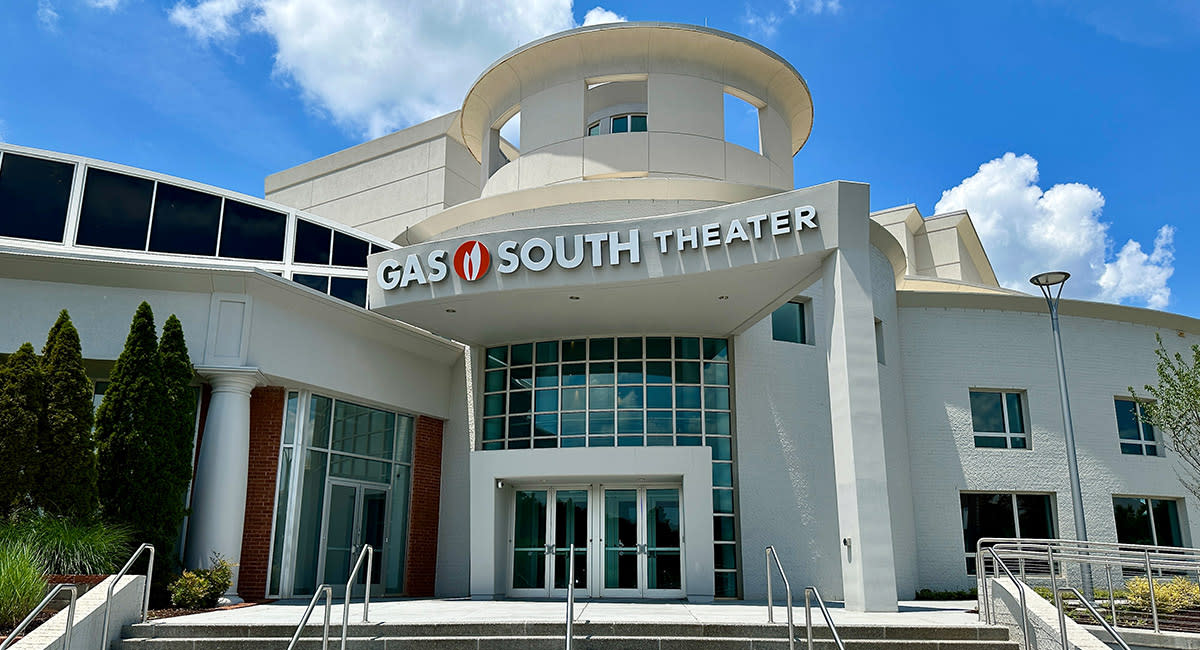 Gas South Theater
Boasting an acoustically optimized design and the flexibility to seat a large number of guests, the Gas South Theater is the perfect setting for corporate presentations and performances of all kinds. If you're looking to put on a crowd-engaging meeting or event, the Theater has the ideal setting.
708 seats
Removable orchestra shell 
High-tech house speaker system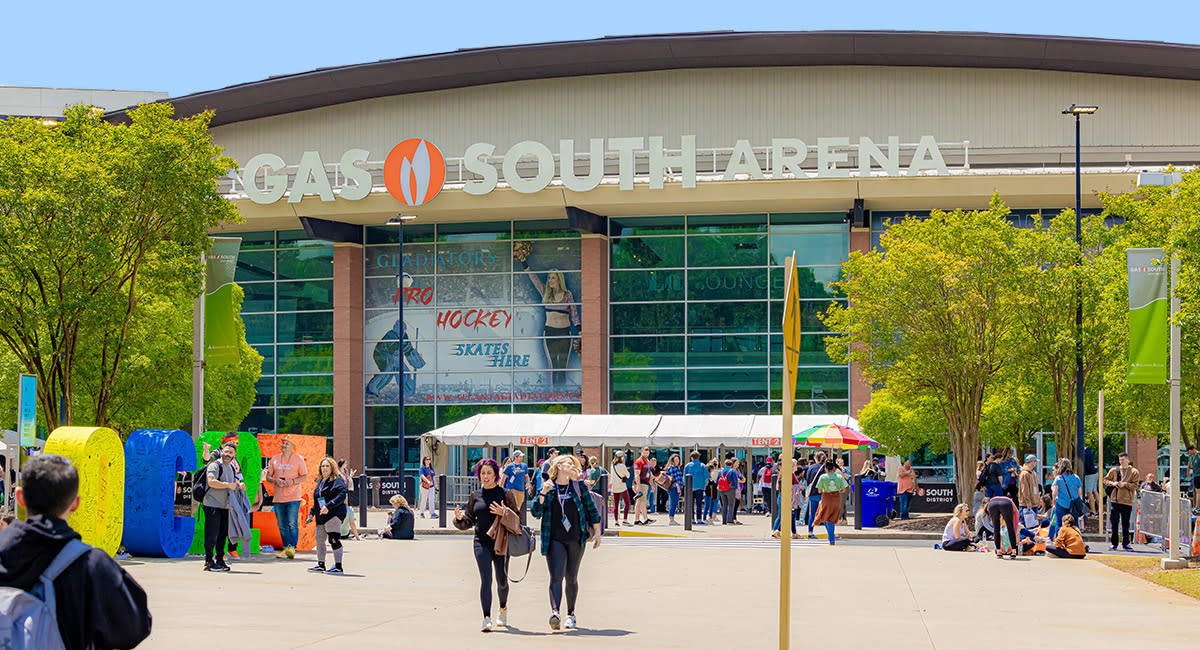 Gas South Arena
With its premium seating options, state-of-the-art audiovisual technology, and a wide range of food and drink choices, your attendees are in for a memorable time at the Gas South Arena.
13,000 seats
3,500 theater-style setting
Open floor space with a 10,000-attendee capacity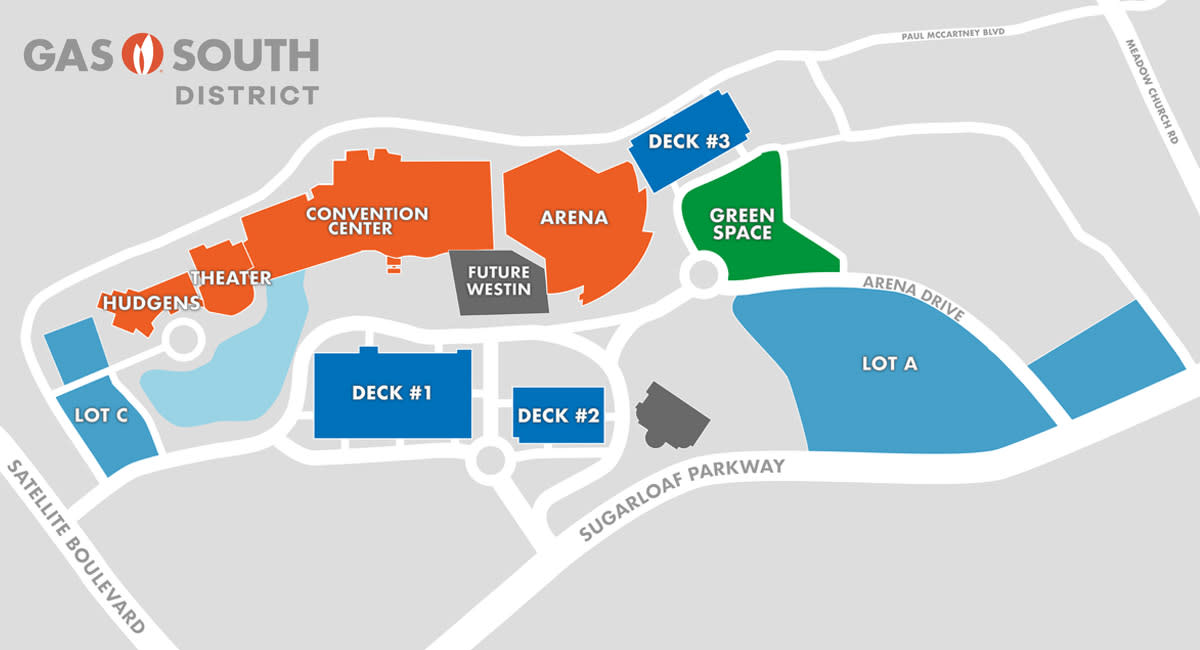 Functional & Convenient Parking
Not only is meeting in the Gas South District convenient, but so is parking. Designed with connectivity and accessibility in mind, our complex offers lots and decks for drivers to park their vehicles. Additionally, on-campus charging stations are available for motorists with electric vehicles.