Why You Should Choose Gwinnett for Your Meeting or Convention
Nestled in the heart of Georgia and minutes from Atlanta, Gwinnett is a detour from the default when it comes to meetings. With a new convention district, cultural diversity and unexpected experiences found everywhere from our downtowns to our venues, you can explore your 'why' throughout our many meeting-friendly cities.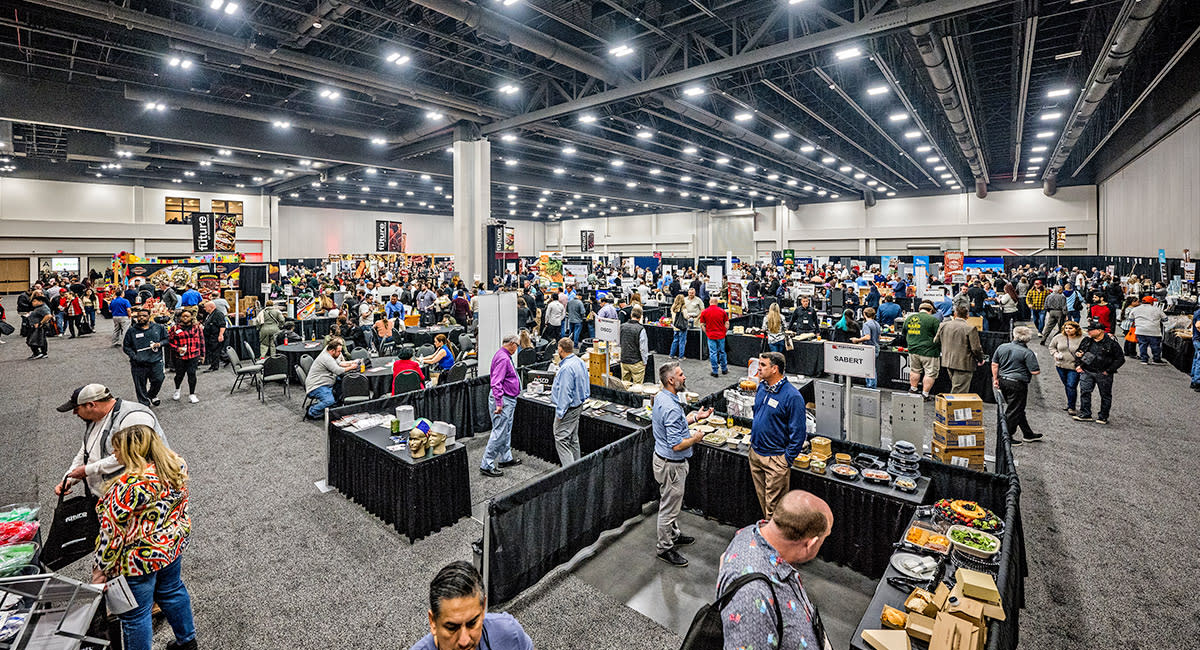 Serenity and Space at the NEW Gas South Convention Center
The Gas South Convention Center, located in the Gas South District, is the newly renovated and expanded meeting facility with more than enough space to accommodate various groups. Here, attendees are treated to stunning open spaces and an energizing atmosphere. 
And coming in 2024, a new 4-star Westin hotel with 348 rooms will be added to the Convention Center. This means your attendees will relax in the lap of luxury right next to their meeting spot.
90K
Square-Foot Exhibit Hall
21.6K
Square-Foot Grand Ballroom
23
Versatile Meeting Rooms
10K
Square Feet of Outdoor Space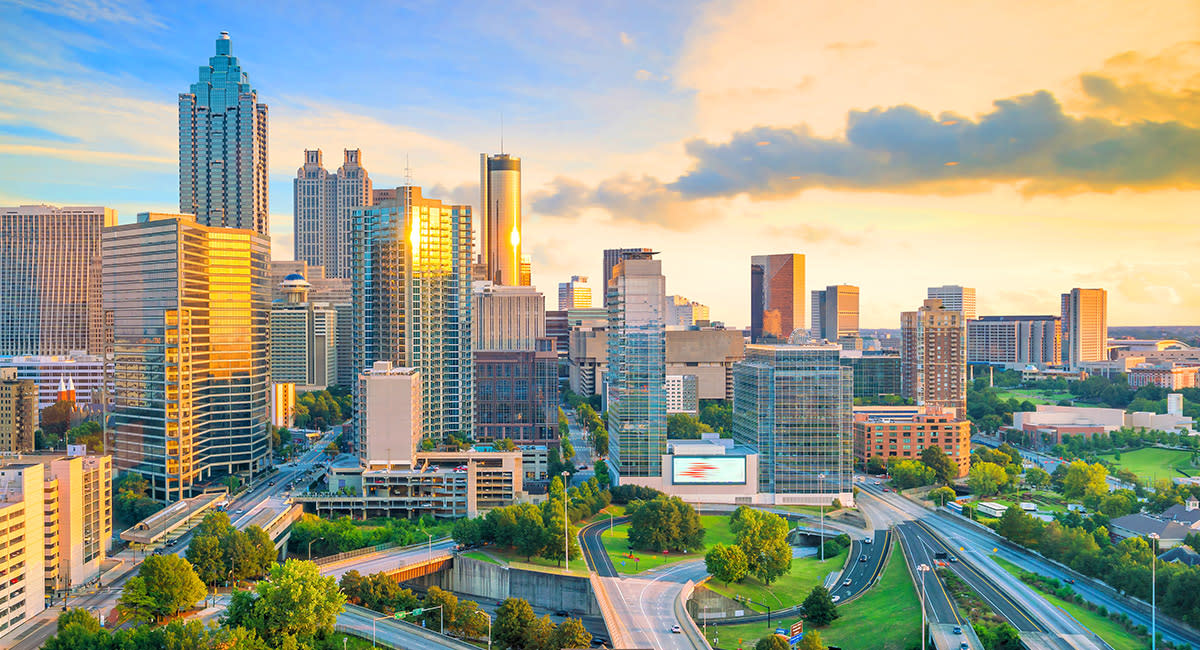 Close Proximity to Atlanta
Gwinnett has so much to see, do and explore that your group might forget that Atlanta is just minutes away. With our close proximity to Georgia's capital city, you can easily expand your group's itinerary to include fun activities and interesting attractions to participate in and visit that are located there.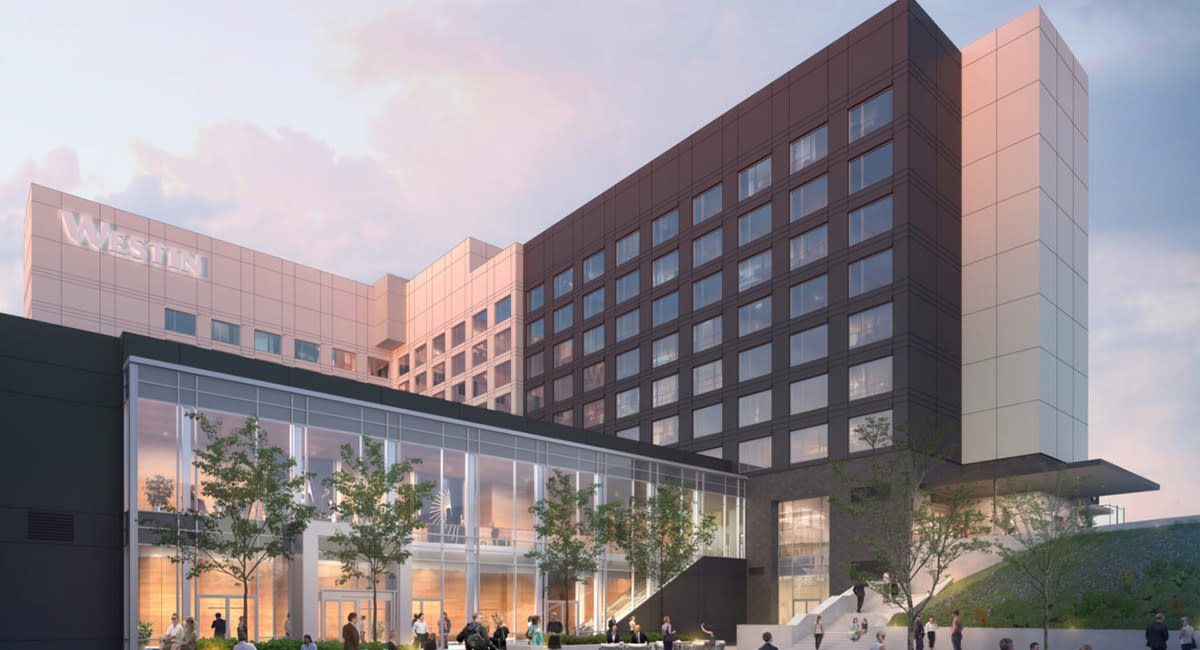 Affordable Full-Service Hotels & Immersive Spaces
When you explore outside Atlanta's city-center hotels and venues, you find a treasure trove of budget-friendly options in Gwinnett, from full-service properties that allow you to budget thoughtfully and provide amenities attendees expect to diverse venues offering more space for less money.
6400 Sugarloaf Parkway

(770) 813-7500
Just minutes outside of Atlanta, Gas South District's 118-acre lakefront campus can accommodate a variety of events from concerts, performances, meetings, trade shows, conventions, banquets, and celebrations. Gas South District is undergoing an incredible $100 million dollar expansion and…
107 Technology Pkwy

470-482-1800
Atlanta Tech Park is a collaborative workspace with membership designed to promote growth. Located in Peachtree Corner's new innovation hub just outside the perimeter. A diverse membership community of executives, professionals and entrepreneurs provides access to connect and innovate. Creating an…
2500 Clean Water Ct

(470) 822-0502
The Water Tower, officially launched in 2019, is actually two nonprofit organizations: The Water Tower at Gwinnett, a 501(c)4, which is responsible for the development and operations of the campus, and The Water Tower Institute, a 501c3, which is responsible for our solutions, instruction, and…
1 Braves Ave

(678) 277-0346
Coolray Field is the home of the AAA Gwinnett Stripers, the Atlanta Braves affiliate. The 10,000 seat stadium is just down the street from Mall of Georgia, and conveniently located off I-85. The facility is state-of-the-art, with 10,000 seats, expansive berm seating and a number of corporate and…
2020 Clean Water Drive

(770) 904-3500
The Gwinnett Environmental and Heritage Center is the ideal location for a day of family fun featuring: Interactive, S.T.E.A.M. exhibitsCultural and natural history exhibitsOutdoor classroomsPavilionChesser-Williams Historic HouseNature trails and connection to Ivy Creek GreenwayTreetop Quest…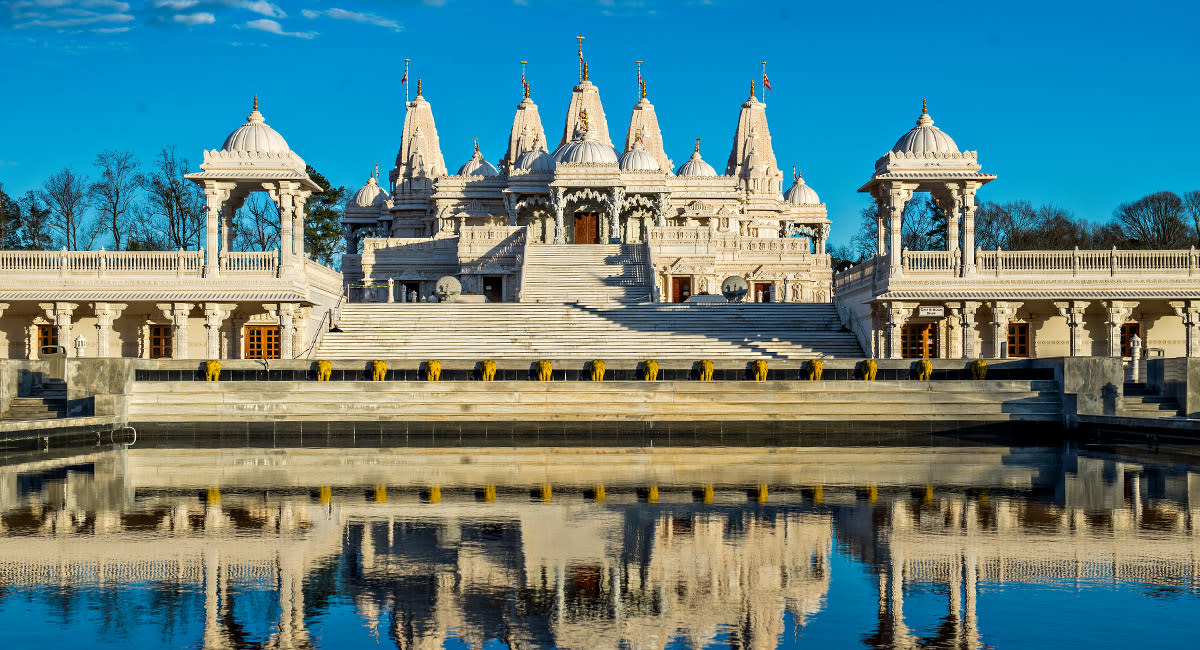 A Mixing Pot of Cultures
We're proud that not one thing defines us. Gwinnett consists of 16 unique cities, so we have a large diverse population made up of people from different cultures and backgrounds. (We're home to the third-largest Korean population in the US.) As a result, there are many cultural hideaways for your attendees to discover and new things to try while meeting all kinds of people along the way. Some of the sweet spots include:
100 Ivan Allen Jr Blvd NW

(678) 999-8990
The National Center for Civil and Human Rights is a museum dedicated to the achievements of the civil rights movement in the United States and the broader worldwide human rights movement.
460 Rockbridge Rd NW

(678) 906-2277
The BAPS Shri Swaminarayan Mandir is the largest Hindu Mandir (temple) in the United States. More than 34,000 individual stone pieces were carved by hand in India, shipped to the USA, and assembled in Lilburn. The Mandir is completely etched with intricate carvings, depicting a mosaic of tales of…
75 Langley Dr

(770) 822-8840
Located on the grounds of the Gwinnett Justice and Administration Center in Lawrenceville, Gwinnett's Fallen Heroes Memorial pays tribute to all Gwinnett residents who died in the line of duty in military or public safety service. From native Americans "who were the first to love this land," to the…
2200 Buford Hwy NE

(770) 945-4559
On the ground floor of the Buford Community Center, you can step through a door and step into the past. The Buford Museum is home to a collection of artifacts, photographs and antiques dating back to the areas earliest known residents, the Native Americans. You'll also find historical items from the…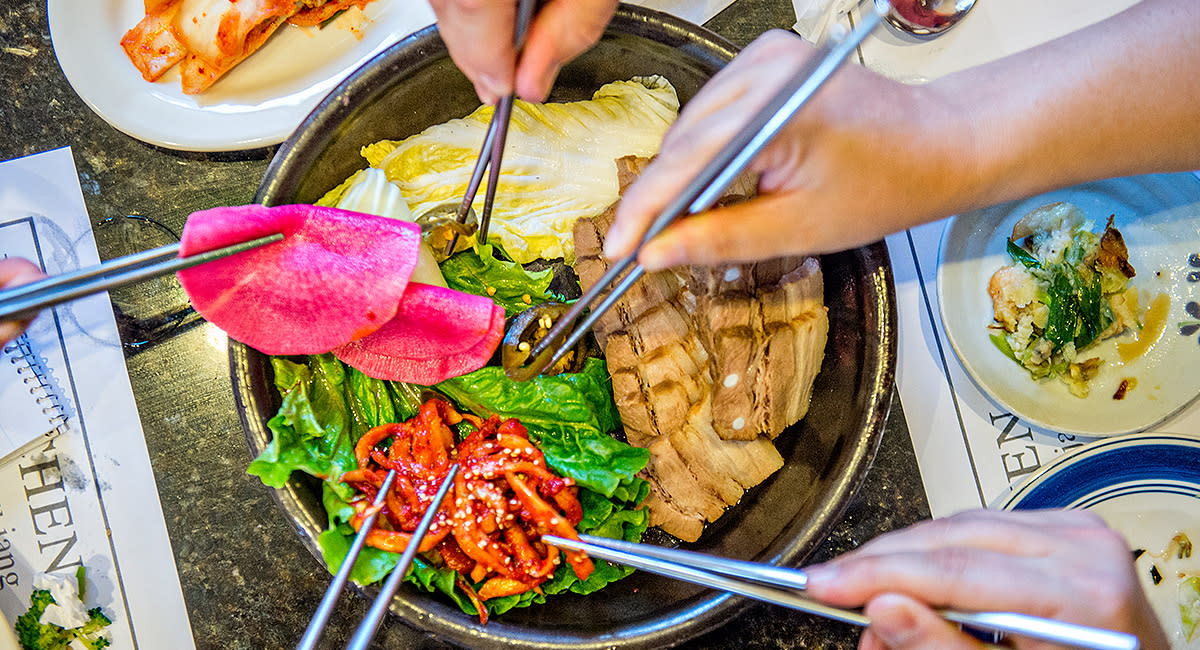 A Diverse Culinary Scene
If you want to treat your attendees to a taste of the South or the world around it, Gwinnett has you covered. Here, your group will find several dining spots offering deliciously prepared Southern favorites along with a wide selection of international restaurants serving fares from cultures all over the world. Whether your attendees want to dine on Italian, Thai, Mediterranean, Indian, Chinese, Mexican, American or Vietnamese food, there is something for everyone.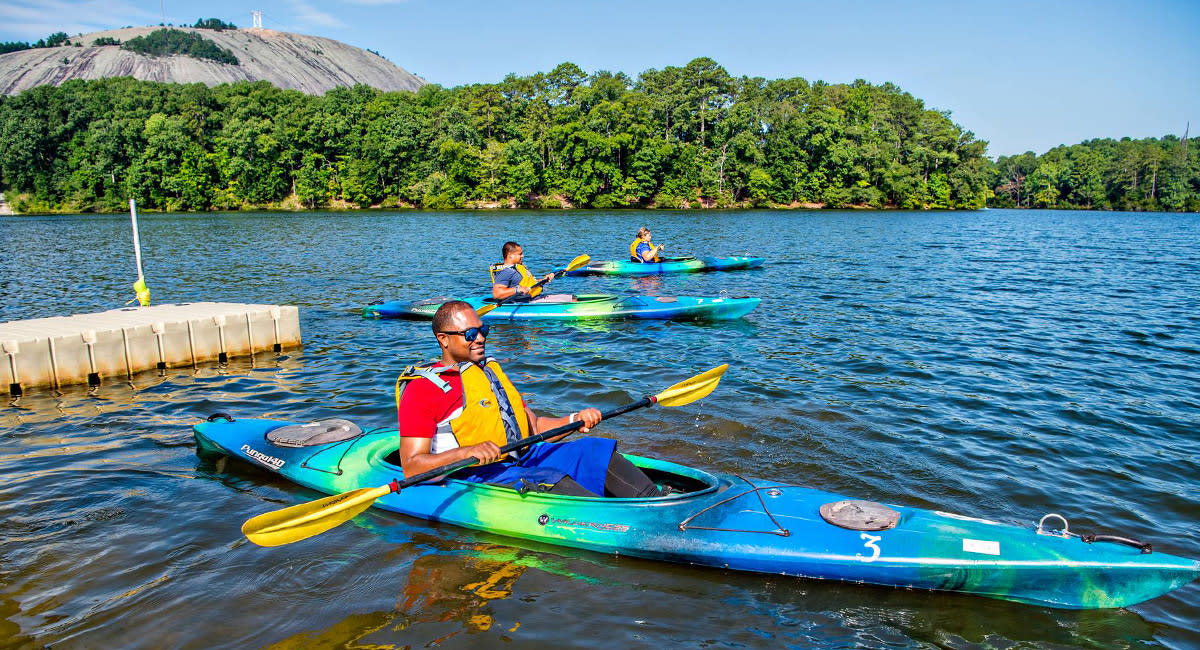 Outside the Building: Natural Settings & Wellness Opportunities
For groups that want to explore nature, our welcoming destination is home to some of the best parks in the state. From hiking trails and wildlife watching to checking out waterways and taking pictures, your attendees can explore the natural beauty found in our destination. In addition, Gwinnett has outdoor team-building or solo activities for your group to take advantage of before and after meetings.
4349 Abbotts Bridge Rd

(678) 349-6880
Cool off on nature's own lazy river. Rent a tube and float down the Chattahoochee for 2, 4 or 6 hours. You can bring a cooler and stop by a picnic spot on the river's edge. Rental upgrades available, such as paddles, straps to connect tubes and a waterproof container. All trips…
Whether you're a pro, a beginner, or just out to have fun, Gwinnett's got golf options for you. Gwinnett is home to a handful of great golf courses. We've got public courses, magnificent private facilities, and fun arcade-style options. For the Serious Golfer…
2020 Clean Water Dr

(404) 277-6113
Treetop Quest's adventure park will challenge you physically and mentally as you maneuver from tree to tree through obstacles and zip lines. With treetop obstacle courses designed specifically for kids and higher, more challenging, courses ideal for teens and adults, our activity…
You're at the bottom of Stone Mountain, lacing up shoes and stepping from gravel to granite as you ascend the gradual slope of smooth, white rock.