Sippin' In The Suburbs
There's only one way to tour Gwinnett County's breweries: with us.
Sippin' In The Suburbs Tour
Our brewery tour is an entertaining, unique and the perfect way to experience the emerging Gwinnett County craft beer scene. Cruise to different spots around Gwinnett, and enjoy craft beers you can't get anyplace else!

Tours were created in partnership and are operated by Southern Culinary Tours
Bus Tour
The bus tour will take place on the second Saturday of the month and will include stops at three different breweries. One of those breweries will offer a behind the scenes tour of how beer is made!
Itinerary
12:30 pm - pickup in Buckhead at Iron Hill Brewing for Atlanta tour participants
1:00 pm - meeting place for Gwinnett tour participants and first Brewery stop
2:15 pm - tour group arrives at second Brewery stop
3:45 pm - tour group arrives at third Brewery stop
5:00 pm - Gwinnett tour participants dropped off at first Brewery stop
5:30 pm - Atlanta tour participants dropped off at Iron Hill Brewing

2023 Bus Tour Dates
Feb 11
March 11
April 8
May 13
June 10
*All stops are subject to change*
Tour Operator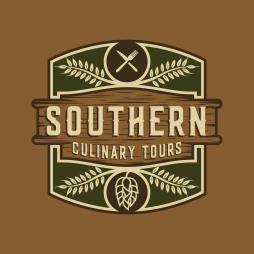 Southern Culinary Tours, formerly Southern Beer Tours, began in November 2013. The founders, Justin Hall and Jonathan Oliver, realized the Atlanta craft beer market was growing rapidly and they wanted to share the city's enthusiasm for these brews with locals and visitors alike by simply tasting and enjoying them. On our brewery tours, we would take out anyone with a curiosity about craft beer to several breweries without lines or driving. As the company continued to grow, Justin Hall wanted to bring people closer to Atlanta's other culinary treasures from shrimp and grits to craft cocktails. Just about 8 years later, Justin found the opportunity to bring in tours of Atlanta's food and cocktails, and Southern Beer Tours became Southern Culinary Tours in December 2021.
MORE QUESTIONS?
Please email justin.hall@southernbeertours.com or events@exploregwinnett.org if you have any further questions about Sippin' in the Suburbs.