It's hot. We'll help you cool down.
The verdict is in—it's freakin' hot. The last thing you want to do is spend all of your summer inside, but it can also be hard to find outdoor activities that aren't sweltering.
Great news! Gwinnett's got some great splash pads where you can cool off. Remember when you used to run through the sprinklers when you were a kid? Well it's like that, but better. And, all of these fountains are located near lots of other fun stuff to do.
1. Duluth Town Green Fountain
At any given time, you'll see lots of kiddos running through this massive fountain, open seven days a week (weather permitting). When you're done splashin' around, grab lunch at Nacho Daddy, get a slice of pizza at O4W or grab some delectable donuts at Simply Done Donuts.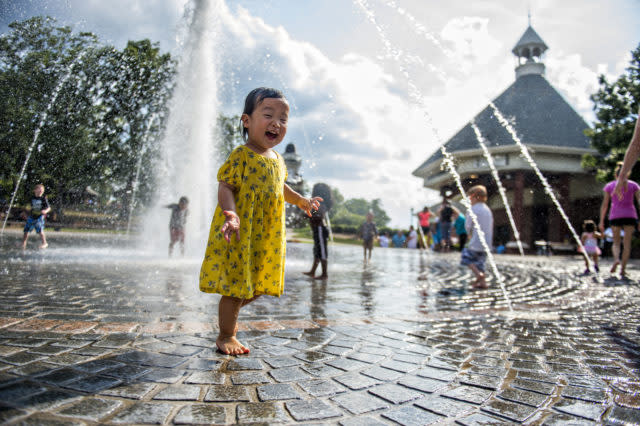 2. Suwanee Big Splash
This interactive fountain features 43 jets and uses up to 1,400 gallons of water per minute. Grab some Italian ice from Rita's to keep with the cool-off mission. See more details.
3. Lillian Webb Park Interactive Splash Pad
This five-acre park includes a large lawn, awesome fountains and an interactive splash pad. Pop into 45 South Cafe for a Good Humor ice cream bar or visit Lionheart Theatre for a show. Or both!
4. Splash Park @ Sugar Hill
One of the newest splash pads on the scene, the Splash Park @ Sugar Hill is a perfect place to have some outdoor fun this summer. There are a few rules, and you can check them out here. When you're done playing, walk over to Scoops for a sweet ice cream treat.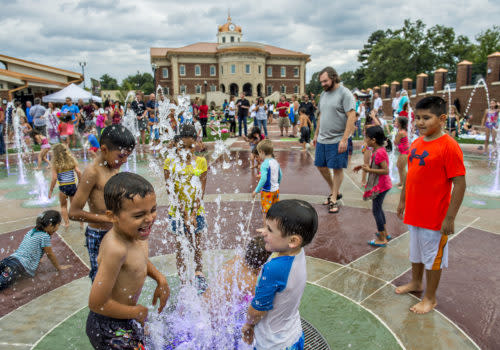 5. Mall of Georgia Interactive Splash Pad
Mall of Georgia offers so many things to do. You can shop, see a movie and eat (and cool off in the AC while you're at it). You can also experience their splash pad, located just outside the main entrance.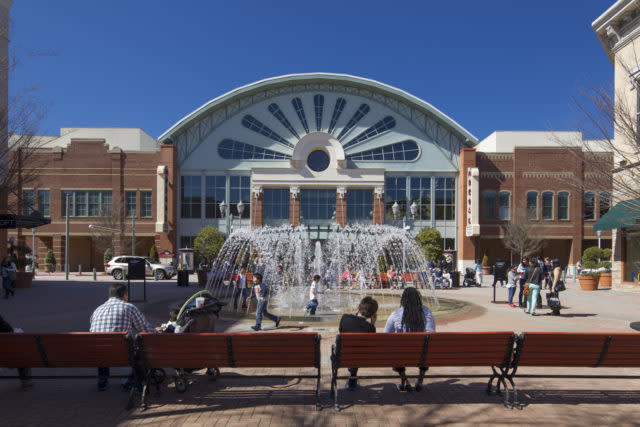 6. E. E. Robinson Park Interactive Fountain
Not only can you play in fountain a E. E. Robinson Park, you can grill out, play on the playground, walk on the trails, play volleyball and much more.
7. Lilburn Splash Pad
Gwinnett's newest splash pad is now open at Lilburn City Park, next to the Calvin Fitchett Pavilion. The splash pad includes call backs to city history, including buckets that pour water — a reference to the "Bucket Brigade" who helped save the town from being completely destroyed during a massive fire in 1920. 
8. Town Park Fountain in Buford
Right next to Buford's crown jewel, Buford Community Center, sits the Town Fountain perfect for cooling off right before one of the city's many free outdoor concerts. Details here. 
This is just a handful of the awesome places you can play in the water in our great county. Lots of our parks have wonderful water facilities. Get out there and beat the heat!