By now you have all had a chance to try a few places around Gwinnett for some authentic Korean cuisine. It may have been some Korean fried chicken or maybe Korean style BBQ with all of the ubiquitous sides. Some may have daringly wandered into a family style establishment and dined on more traditional fare such as an assortment of stews and casseroles. Yet, there are almost certainly those out there who find the variety and selection too overwhelming wondering, "Where do I start?" 
Well, the Seoul of the South Tour offered several times throughout the year by the team at Explore Gwinnett may be your best bet. The tour originated as a limited offering to the media and hospitality professionals to provide them with an glance at what the Koreatown area has to offer. Gwinnett boasts what is easily the largest collection of Korean restaurants and shop outside of southern California and the New York/New Jersey area. Once word spread and the tour's popularity grew, the general public was invited to join in on the experience.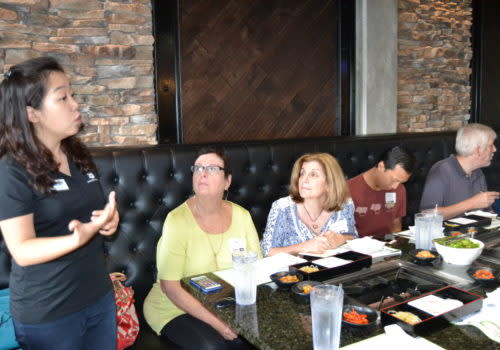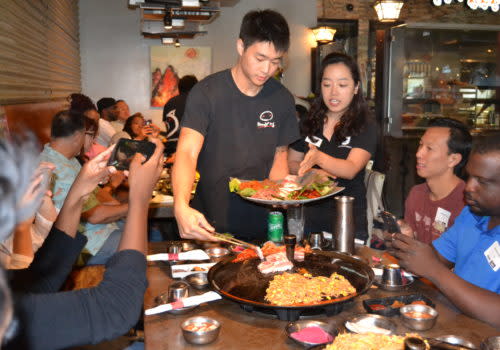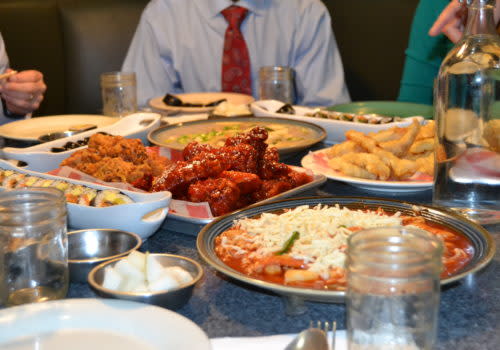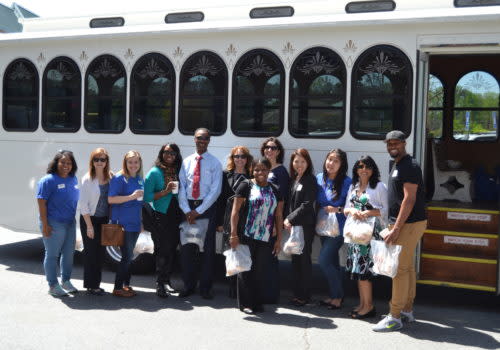 The tour begins at Explore Gwinnett's office on a Saturday morning. Guests board a  real trolley and are taken on a whirlwind tour of four distinct Korean businesses including a Korean snack shop, a traditional Korean restaurant, a Korean BBQ stop, and finally a cafe-style bakery. 
This four hour tour is guaranteed to leave your stuffed and with plenty of leftovers to take home. There is simply no better way to experience the tastes available in the "Seoul of the South" in one day. 
Also, this is a great time to ask any questions you may have about Korean cuisine and culture in a relaxed and fun-filled setting. The tours are led by yours truly, and being a native Korean, I usually have some pretty good answers.
Dates for 2019 tours include May 18, June 15, July 20, August 3 and September 14. Due to high demand, these seats sell out quickly, and there are even previous guests who cannot wait to return and bring family and friends to experience this gastronomic adventure. 
Be sure to bring a hearty appetite and lots of questions. We look forward to seeing you all one day in the Seoul of the South!     
---

Post by Sarah Park
Sarah Park is native to Korea, and she loves food. Community involvement is something Sarah is very passionate about.
She hosts a weekly segment on Atlanta Radio Korea informing the Korean community of local events and programs as well as new openings and hot spots for different types of cuisine.
Sarah serves on various advisory committees including the Korean Food Global Association Southeast and the Atlanta International Night Market. She also served with Atlanta Food Service Expo and has been recognized for her global food initiatives.
Currently a Gwinnett resident, Sarah is a true foodie who enjoys all types of cuisine and traveling to sample different tastes from regions around the world.