Then February is the month for you! I love celebrating food months, but National Chocolate Lovers Month is definitely one of my favorites. And, it's fitting that it falls in February, because of a little thing called Valentine's Day. The best part about chocolate is all the different forms you can get it in. It basically goes great with everything and I don't know what our world would be without it! Here is a list of places to help you plan your celebrations next month. 
The Chocolaterie
This seems like an obvious jumping off point. If you haven't been to The Chocolaterie in Duluth, you must not love chocolate. Their pecan turtles are to die for. They've also got chocolate bars, chocolate covered strawberries, chocolate pops, and other sweet treats.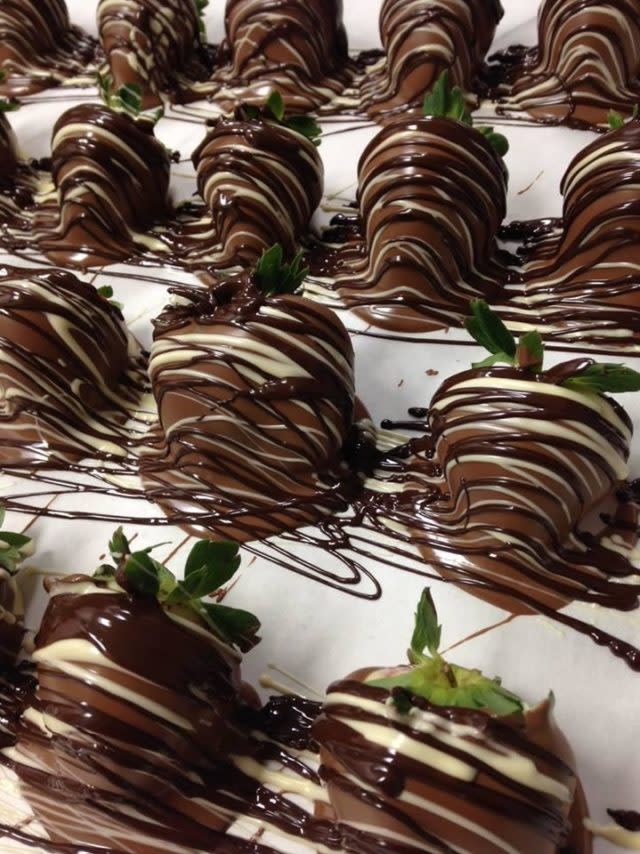 Sugar Hill Bakery & Cafe
If you like sweets for breakfast, stop by Sugar Hill Bakery & Cafe for chocolate french toast. This dish consists of a toasted croissant, chocolate bread, chocolate syrup, confectionery sugar and whipped topping.
Simply Done Donuts
The Butterfinger at Simply Done Donuts is a chocolate lovers dream. It's a vanilla cake donut with chocolate icing and crushed Butterfinger.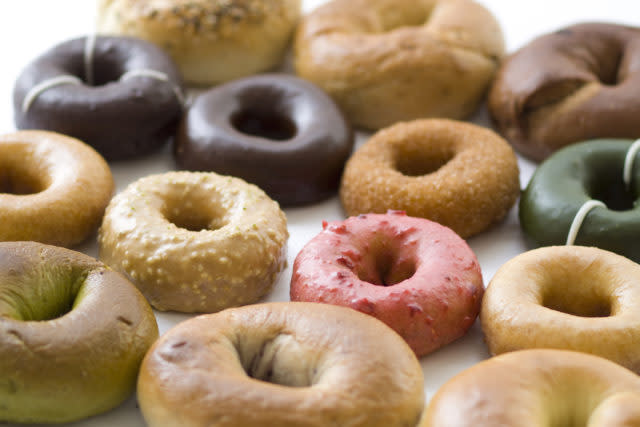 VSOP Olive Oil & Vinegar Taproom
If you really love chocolate, I'd suggest trying something different. At VSOP Olive Oil & Vinegar Taproom, you can get a bottle of dark chocolate aged dark balsamic vinegar. I love this place because you can taste everything before you purchase. 
Three Blind Mice
If you're looking for a great dinner and a chocolate fix, Three Blind Mice in Lilburn has got you covered. Try the TBM Brookie—a half brownie half cookie, served a la mode.
Peterbrooke Chocolatier
It would take a whole blog post to tell you about everything Peterbrooke Chocolatier offers, but one thing you'll love is their hand-dipped items. Enjoy oreos, graham crackers, peanut butter cups and more, all dipped in a variety of chocolates, including dark, milk and white.
Special Kneads & Treats
If you're not familiar with Special Kneads & Treats in Lawrenceville, it's a "non-profit specialty bake shop designed to provide special needs adults within the surrounding community a place to learn a skill and develop a sense of accountability and pride." Come here for the cheesecake—order death by chocolate or turtle.
The Baking Grounds Bakery Cafe
The Baking Grounds in Buford has all kinds of delicious, chocolate goodies. They're famous for their wedding cakes, but you can also enjoy a chocolate chunk cookie or a chocolate perfection petite four. You'll also find chocolate-dipped treats and other goodies in their case.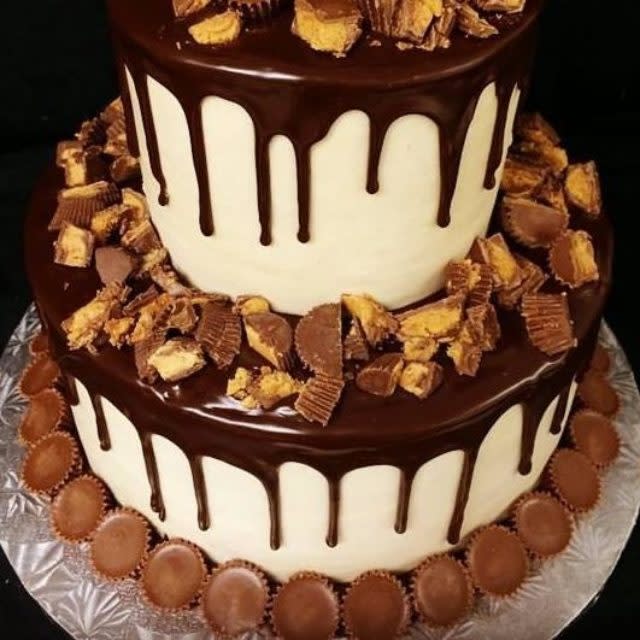 Blue Rooster Bake Shop & Eatery
If you have been with us for a while then you know we love Blue Rooster in downtown Lawrenceville. Their Chocolate Mousse pie will satisfy all your cravings. It has a chocolate mousse filling topped with whipping cream then garnished with chocolate curls.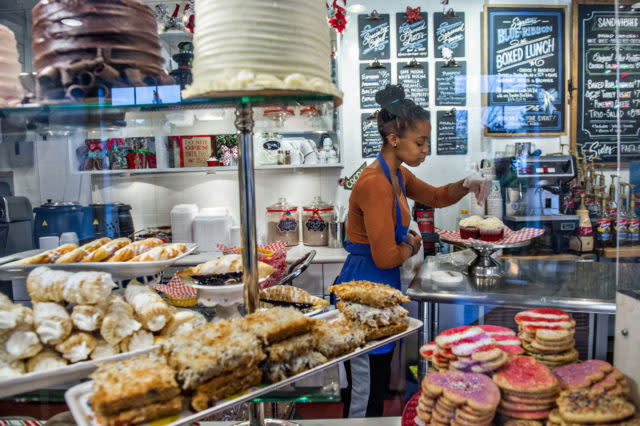 There you have it! The best places you can celebrate National Chocolate Lovers Month. 
---
Updated by Clara Rooks on 1/19/2022