Everyone knows that the most important meal of the day is breakfast. And in the south, that breakfast likely comes with a flaky, golden biscuit. Well, some of the best biscuits can be found around Gwinnett County. If that craving strikes, here are a few restaurants you should check out. Each of these restaurants also serve many other delicious breakfast options to compliment your biscuits. Who doesn't love a warm bowl of grits to go with their biscuits?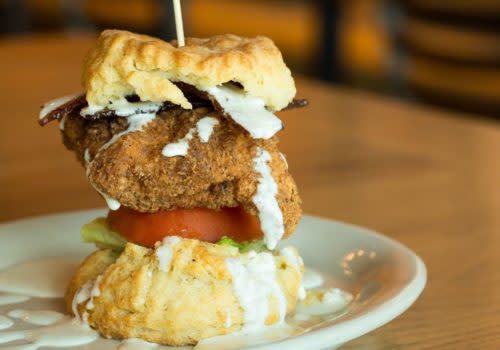 Maple Street Biscuit Company
Head to Maple Street in Historic Duluth for your pick of biscuit-based breakfast sandwiches. Or if you're feeling adventurous, go for the Biscuit Frenche. This meal merges French toast, biscuits, and fresh fruit together for a delicious breakfast you can't even mentally process. You'll enjoy it. 
Corner Stop Cafe
Honey butter biscuits, anyone? This homestyle restaurant in downtown Lawrenceville is like going to grandma's house. Biscuits are one of the complimentary bread choices at Corner Stop Cafe and a good reason why most flock to this spot.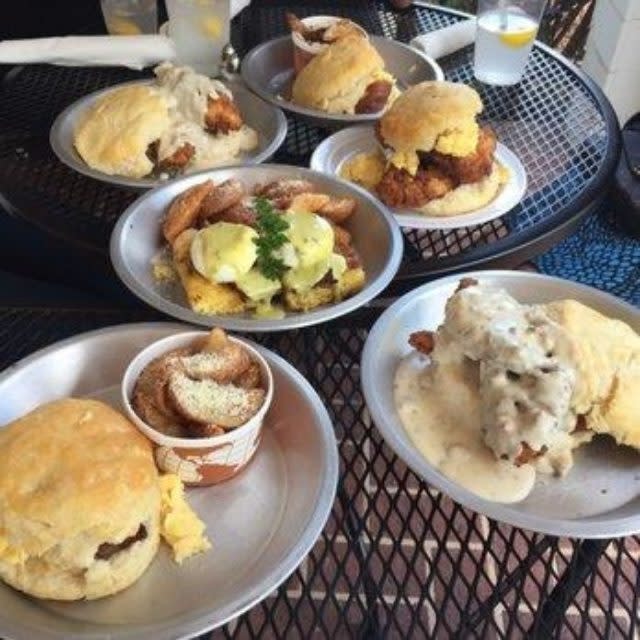 The Brunch Apothecary
This cozy Dacula eatery offers three biscuit choices or you can build your own with a variety of toppings. The Brunch Apothecary's biscuits aren't petite by any means, so tread lightly.
Famous Toastery Suwanee
Sometimes you want something reliable. The Famous Toastery Suwanee offers a Biscuits & Gravy combo that also comes with eggs. There's nothing wrong with a staple breakfast.
Little Barn
You can't miss this cute little red barn near downtown Lawrenceville serving up some delicious home cooking. Try the amazing salmon biscuit which is the founder's favorite. 
The Flying Biscuit
Located in Peachtree Corners, The Flying Biscuit serves breakfast all day! Try their award winning biscuits with their cranberry apple butter. 
Of course, there are plenty of other great biscuits within the county, but these are definitely worth noting. Tell us about your favorite biscuit experience. We'd love to hear about it!
---
Originally written by Ashleigh Whitby. Updated by Explore Gwinnett on Jan 7, 2020
Post by Ashleigh Whitby
Ashleigh N. Whitby is a long-time Gwinnett native that loves food so much that she started a food blog, So Actually. When she's not traipsing around looking for a great meal, she's catching up on TV, rooting for the Falcons, or spending time with loved ones.