Whether you prefer the performing arts or fine art, the following guide is sure to help you find your way around Gwinnett County.
1. Norcross Gallery & Studios
Norcross Gallery & Studios is a quaint independent volunteer-run art gallery off the beaten path. Year-round, you can enjoy rotating art exhibitions. Norcross Gallery also offers art classes for your enjoyment, but those come at a bit more of a cost.
2. Hudgens Center for Art & Learning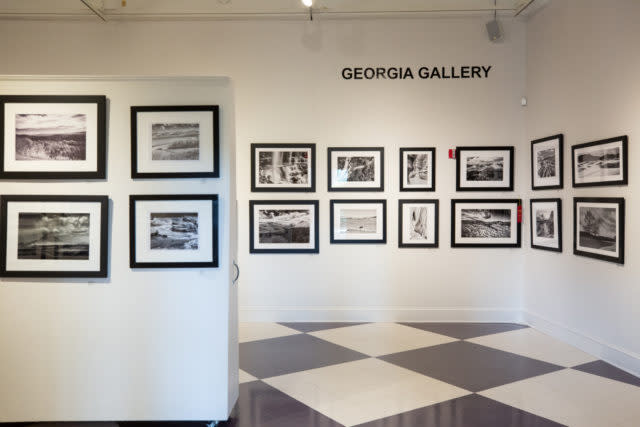 3. R Alexander Fine Art
See unique art at R Alexander Fine Art, a premier art gallery. Take advantage of their picturesque gardens and their current contemporary art exhibitions.
4. Gas South Theater
The Gas South Theater is the perfect place to enjoy a show. Each month, this theater produces a number of highly acclaimed productions.
5. Suwanee Arts Center
Explore the Suwanee Arts Center current exhibits. Try your hand at drawing, hand building, or photography if browsing is not your thing.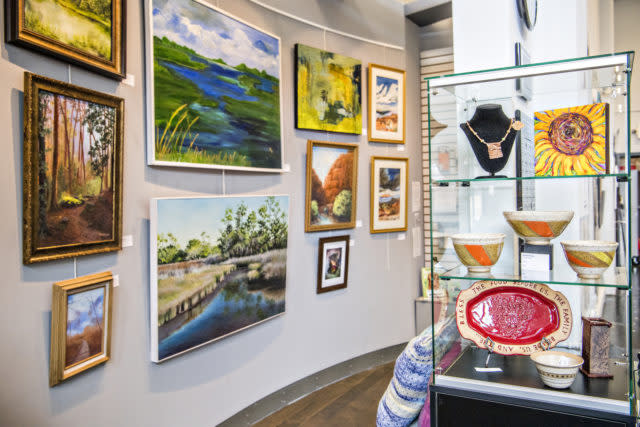 6. Cavalry Gallery and Studio
Cavalry Gallery and Studio specializes in selling handcrafted glass blown pieces. Individuals and groups can take glass blowing classes at Cavalry Glass Blowing Studio.
7. Lionheart Theatre Company
Laugh your way through a sketch comedy show performance of Wet Hot American Psycho or take in a performance of Lawless Spirits at Lionheart Theatre Company and enjoy a complimentary dessert during intermission.
8. P. Fine Art Gallery
Come see the fine art on display at Suwanee's P. Fine Art Gallery, a highly regarded international touring art gallery.
9. The Eagle Theatre
At the elegant art deco Eagle Theatre, you can enjoy a traveling show or an intimate performance.  Watch a movie for $2 on Tuesdays!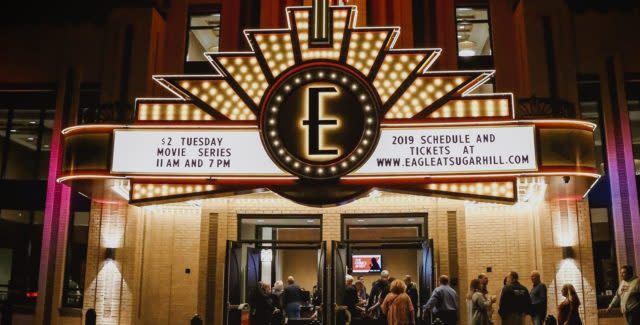 10. The O Gallery
The O Gallery offers a diverse selection of abstract and modern art from established and emerging local artists from more than ten countries.
11. Lawrenceville Arts Center
Lawrenceville Arts Center, home of Aurora Theatre! This is an inclusive arts space (music, theatre, dance, and visual arts) where you can enjoy a vibrant arts scene.
12. Sugar Hill Art Gallery and Museum
Discover classic and contemporary art at Sugar Hill Art Gallery. With its bright and airy ambiance, the space showcases a changing mix of featured works and travelling exhibitions.
13. Gwinnett Ballet Theatre
A performance is always a treat at the Gwinnett Ballet Theatre, which was founded in 1976. Making the Gwinnett Ballet Theatre the city's oldest performing arts non-profit organization.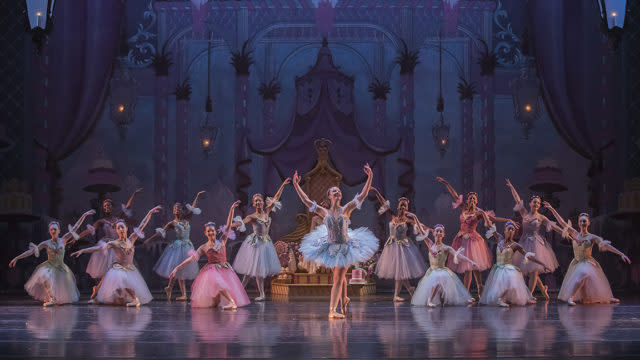 14. Atlanta Comedy Theater
15. Suwanee Performing Arts
Suwanee Performing Arts produces high quality performance opportunities to, and by, the community, focusing on youth who may not have the opportunity to otherwise express themselves through the performing arts.
16. Tannery Row Artist Colony
In historic downtown Buford, explore Tannery Row Artist Colony. Known as a hidden jewel, this creative center is a studio to 15 artists, including painters, sculptors, glassblowers, photographers, jewelers, woodcarvers, and other craftspeople.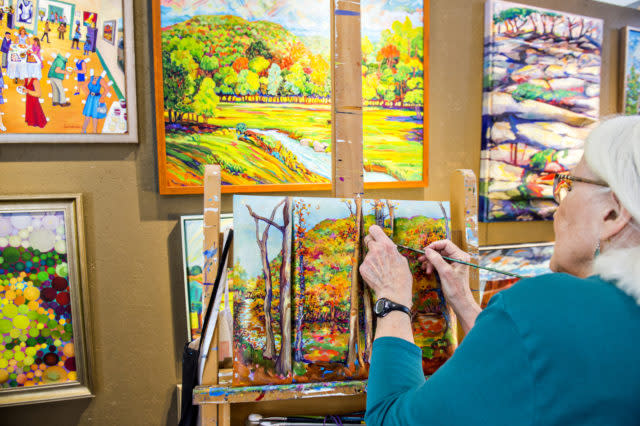 17. Sylvia Beard Theatre
Located at the Buford Community Center and equipped with state-of-the-art lighting and sound, the Sylvia Beard Theatre offers large-venue benefits in a more intimate setting. Recent shows include Jake Owens and cover bands for the Bee Gees, Donna Summers and John Denver.
---

Post by Hailey Powell (She/Her)

Hailey is a native of Amelia Island, FL before moving to Georgia with her fiance. She loves to traverse picturesque downtowns searching for the closest local book and thrift stores. Outside of work you can find her enjoying a matcha latte while hiking, going to the movies, or traveling.