If you're looking for a unique experience or gift, head over to VSOP Olive Oil & Vinegar Taproom in Norcross.
There are a lot of special stores in Gwinnett, but VSOP Taproom is certainly one-of-a-kind. If you're not familiar (and you should be), VSOP specializes in the finest extra virgin olive oils (EVOO), balsamic vinegars and specialty oils and vinegars from around the world. 
According to store owners, "All our products are of superior quality and contain only natural ingredients. We work with experienced importers who are committed to bringing us products that are organic or organically grown while keeping prices affordable at the same time."
We paid the shop a visit and had a quick conversation with the owner, William. Due to the stores' unique nature, we were curious how William got into the oil and vinegar business to begin with.
"I was on vacation one day and saw a similar type of taproom," he explained. "I went in and decided to just go for it."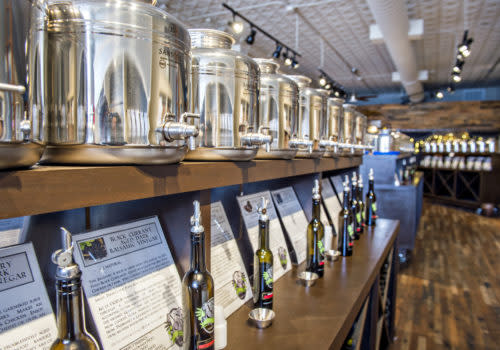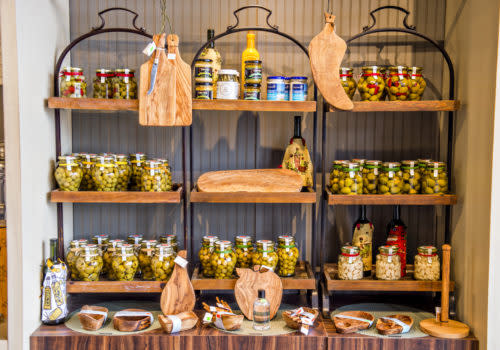 VSOP actually opened in another location and recently moved to Norcross. William found the heavier foot traffic and support from the city attractive. If you're part of that foot traffic, you can expect quite an experience when you visit the taproom. Visitors can taste everything. That's right—when you enter the store you'll see each oil and vinegar station has small tasting cups so you can try the products before you buy.
Another enticing aspect of the store is the hands on help from staff. If you don't regularly cook with these specialty oils and vinegars, they'll work with you to find the best fit for the foods you typically cook. You can even mix different products for a whole new taste.
There are so many options, so you may find it hard to narrow down. We asked the expert, and William shared some of his favorites.
"For the dark balsamics, I like the fig, and for the white balsamics, the honey ginger is great," he explained. "When it comes to the fused/infused EVOOs, the blood orange is one of my favorites."
If these unique oils and vinegar aren't enough, the store also has various accessories, like pour spouts and decanters. You'll also find EVOO soaps, a variety of teas, and wine-scented candles on the shelves.
We're really glad you went on that vacation, William.
Be sure to pay VSOP Taproom a visit, and keep an eye on their Facebook for events, recipes, and more.