We sat down for a Q&A with three best friends who own Scrum-did-dly-ump-tious, Lawrenceville's newest brunch spot! They offer indulgent comfort food for breakfast, brunch, lunch, and catering. From great vibes, music, and atmosphere to top-notch service, Scrum-did-dly-ump-tious is highly addictive and will leave you wanting more. With a fresh spin on southern and northern cuisines, the thoughtfully crafted menu offers foodies numerous options to soothe, satiate, and satisfy any palate.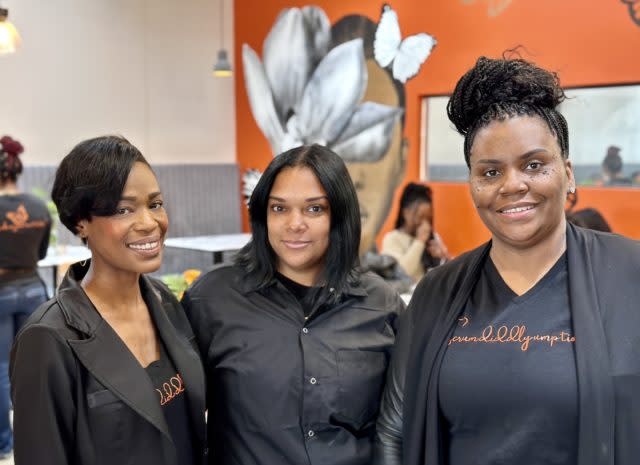 Marisa King, Aasiya Maryam, LaShonia Walker-Turner
Q: How did the business get started?
A: "16 months ago, we embarked on this journey of opening Scrum-did-dly-ump-tious. As three friends that have done various things together over the years from being on the PTA to holding community events to event planning and marketing, we have always fed off of each other's energy. When Aasiya had a birthday pop up weekend, we all saw the success and quite honestly the need to feed the people, literally and figuratively and decided to simply go for it. A month later, we signed a lease for our space and 16 months and lots of hard work later, here we are. "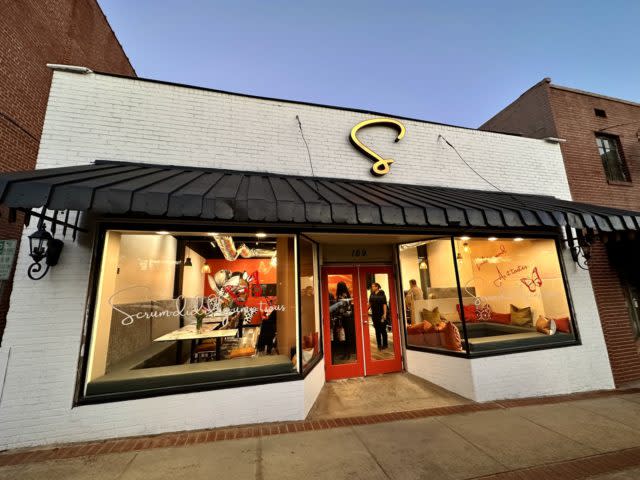 Q: What struggles have you faced?
A: "What haven't we faced! This is not for the weak and when we say we have gone through it, we truly have. From dishonest consultants and architects to people taking advantage of the fact that we are new to this industry, we have had to figure everything out on our own. Also, being self funded and having so many delayed timelines was a huge hindrance."
Q: What advice would you give to others wanting to start their own business?
A: "GO FOR IT! There are no limits in life. This is not our first business but it's our first restaurant, starting your own business is not for the faint of heart but it's truly worth it. Control your own destiny! Research, research, research...that is the key to getting where you want to go, know your mission, know your market, know what void you are filling, create a concise and consistent brand and go for it."
Q: What is your favorite part about your job? what is the hardest part?
A: "The best part of our job is the ability to provide employment and change lives on a daily basis. We have created an amazing culture as well as providing a safe place for people to thrive. The hardest part about our job is being away from our homes and our children."
Q: What goals do you have for Scrum-did-dly-ump-tious?
A: "To continue to grow the brand, provide more job opportunities, play a huge role in the community, as well as open a second location to name a few. We pride ourselves on being an inspiration to other women."
Be sure to stop by next time you are in Downtown Lawrenceville. 
Explore Gwinnett continues to make an effort to promote local minority-owned, LGBTQ, and women-owned businesses. To support this initiative, we are writing blogs focusing on owners and telling their stories. Click here to read more Local Love stories.
---

Post by Clara Rooks

Clara lived in Dacula for 14 years before moving to Bethlehem with her husband and Goldendoodles, Sadie and Tally. She loves to get a book from the local library and take it to one of Gwinnett's many coffee spots. Outside of work you can find her fishing with her husband, going for a run, getting smoothies or hanging out with family.