Pop the Cork Wine Tours, owned by La Tanya Eiland, picks up attendees in the Stone Mountain area of Gwinnett for an 8-hour day full of wine tasting, a delicious lunch and beautiful views in North Georgia. We sat down with the entrepreneur to learn more about her business.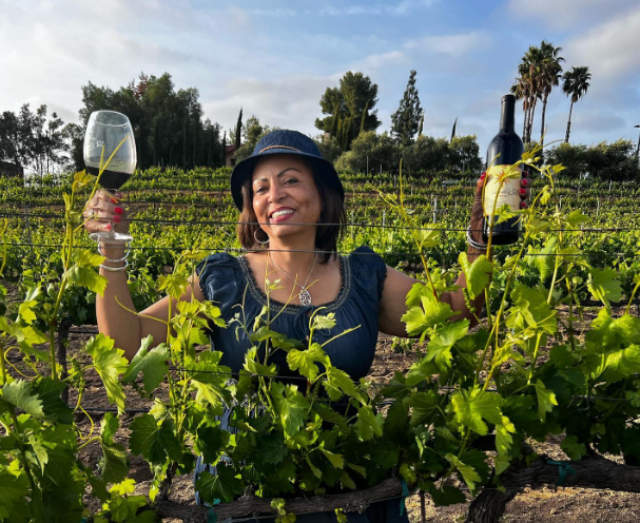 How did you first get interested in wine? 
At the age of 17 my progressive Grandmother, O'Neal Sonier, sent me to Italy for a work study program for my High School Graduation present. It was the first time I saw rolling hills of vineyards and wine making and feel in love with everything about wine! I've been on my wine journey since then in 1973 and I continue to learn aspects of wine every day. It is such a fascinating industry.
I grew up in Compton, California so the Italy trip opened up my eyes to traveling the world, learning different cultures, etc. Traveling is also my passion.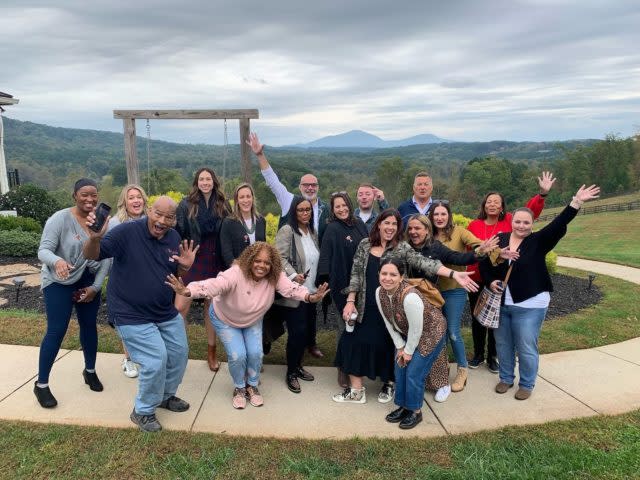 Photo courtesy of Pop The Cork Facebook page
Why did you decide to start Pop the Cork wine tours? 
In California I moved to an area near Temecula Valley Wine Country in Southern California and conducted wine tours with my husband Chuck for 11 years there part-time while working in Corporate America in the advertising field. In 2013, my advertising company moved the headquarters to Atlanta and we decided to move to Georgia for a couple of years until I retired and then return to California. Well . . . I did retire, but we are still here. 
Once in Georgia I kept asking where wine country was and there was only one place people referred us to. Once I found out there were many more wineries in Georgia we decided to start the business with our niche bringing our customers from the Atlanta Metro area on a fun day trip of tasting wine. Pop the Cork Wine Tours was born, but we first took one year exploring and deciding which wineries we wanted to do business with. The criteria included good wine, good customer service, and ease of doing business with the winery owners. That year was wonderful "research and development" tasting wine each weekend at different winery. We have several wineries on our list and are regularly  invited by new ones to get on our rotation.
What can attendees expect on a wine tour? 
A day trip departing from Gwinnett (Stone Mountain area to be exact), wine tasting at three wineries, a delicious lunch, snacks, bottled water, a friendly and knowledgeable staff to serve you, wine tasting 101, beautiful view in the North Georgia mountain and maybe a little music and dancing on our weekend wine tasting tour. Our wine tours stand out because our drivers are also your host and wine tour guides and with you the entire day.
What is your favorite wine? 
Coming from California I enjoy a good Red, Bold, Old Vine, Zinfandel (not to be confused with sweeter White Zinfandel). Of course, others include Cabernet Sauvignon, Viognior, Sauvignon Blanc, and my 'Oak' Chardonnay . . . and the list goes on! I love wine!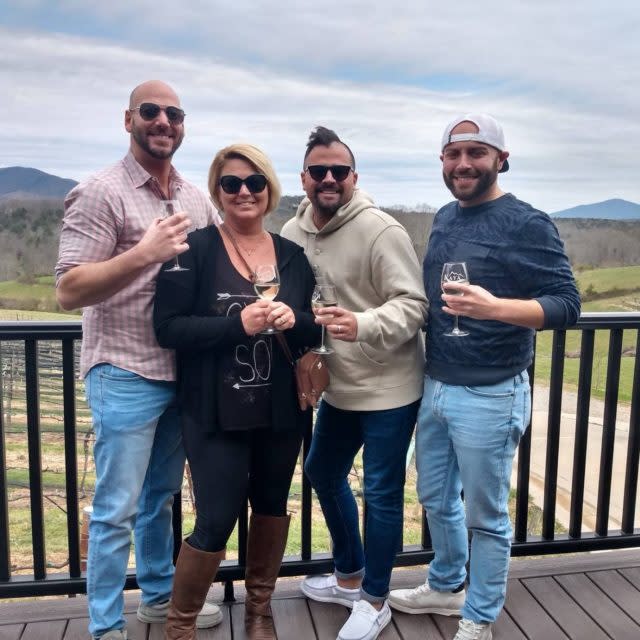 Photo courtesy of Pop the Cork Facebook page
Any advice for people who are new to wine tasting? 
Yes, join us as a novice and leave as a 'wine snob', swirling, sniffing, and critiquing wine! We provide wine education in a fun and friendly way.
Who is one person living or deceased that you would love to sit and chat with over a glass of wine? 
Oprah Winfrey . . . we have so much to discuss!
What advice would you give to other aspiring minority business owners? 
Follow your dreams, don't fear failure because each mistake is a lesson to strengthen your future success and surround yourself with positive people willing to help you. I enjoy mentoring and sharing!
Where do you see the future of Pop the Cork Wine Tours? 
We are in the planning stages of expanding our wine tours Internationally and domestically with smaller groups. The first trip will be Napa, California for the Ultimate Experience later this year! And of course, Italy in the planning stages along with Germany, France, Portugal, but we will explore many places. Cheers!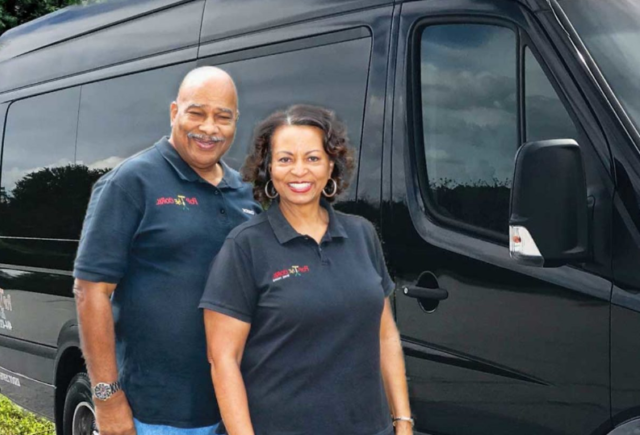 Local Love is a blog series created by Explore Gwinnett to highlight and support minority-owned, women-owned and LGBTQ-owned businesses in Gwinnett County. We will take a deep dive into each business owner to learn more about how they got started and what challenges they have faced. We hope this inspires people to support these local businesses and even learn something new! Gwinnett has so many great places and we are excited to uncover inspiring stories.
________________________________________________________________________________________________________________________

Post by Victoria Hawkins
Victoria, a native Gwinnettian, loves discovering new restaurants and things to do locally. Every weekend she re-energizes by spending time with her 2 sons and husband. When she's not enjoying a margarita on someone's patio you can find her at an outdoor festival or shopping locally for vintage items.