Gwinnett has many women-owned businesses you might not know about!
We want to give you a glimpse into these locally owned businesses and how they started. First up is Crave Pie Studio in Downtown Duluth at 3107 Main Street, owned by Briana Carson. They also have a second location in Alpharetta. Crave Pie offers a variety of 5" mini pies each day and a limited number of 10" signature flavor pecan and chess pies. The following flavors they have daily, year round: Chocolate Chess, Maple Pecan, Chocolate Bourbon Pecan and Dutch Apple. Their menu changes from season to season through custom orders and the creativity of their bakers. Check their website for a full list. 
Explore Gwinnett continues to make an effort to promote local minority-owned, LGBTQ and woman-owned businesses. To support this initiative we are writing blogs focusing on owners and telling their stories. Click here to read more Local Love stories.
The Start
In 2010, Briana was laid off from her corporate job of 20 years which led to her rethink her next steps. She could have continued on unhappy in the corporate world or try something new. This crossroad led her to enrolling at Gwinnett Technical College to begin culinary school. She had a passion for cooking with no interest in baking, but she had to take Baking 101. For her final she made an apple pie from scratch, and that changed everything for her.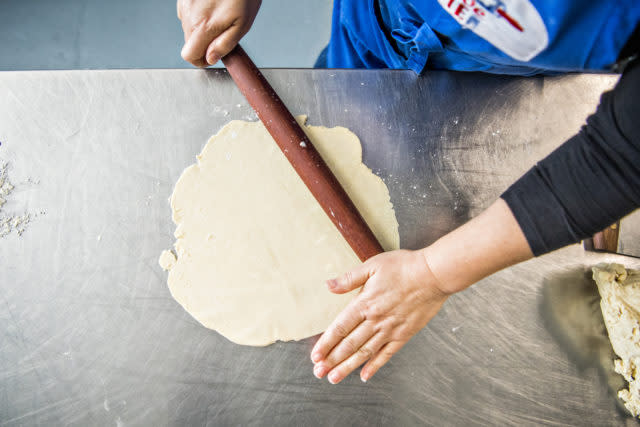 After falling in love with pie, Briana decided to leave school and focus all of her time on pie. Right before her husband was deployed with the Army National Guard, he surprised her with all the tools for professional pie making. She knew right then and there it was time to follow her passion and start making a career out of pie, which led her to open Crave Pie Studios.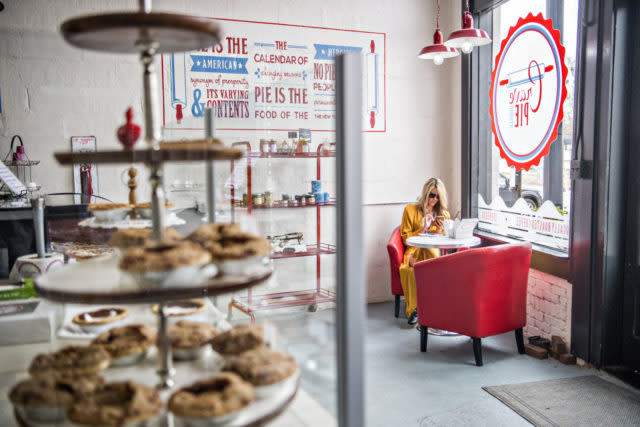 Why Pie?
Briana fell in love with the versatility and endless possibilities that presented themselves with a pie. She loved mixing it up between sweet and savory and changing flavors from season to season.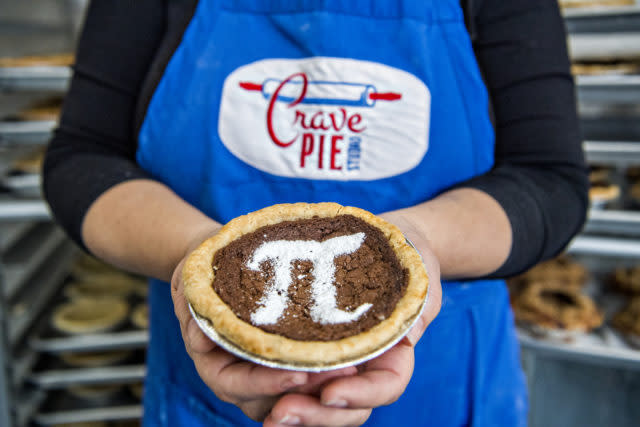 Next time you are in Downtown Duluth stop by Crave Pie for a slice and say hey to Briana and her wonderful team of bakers.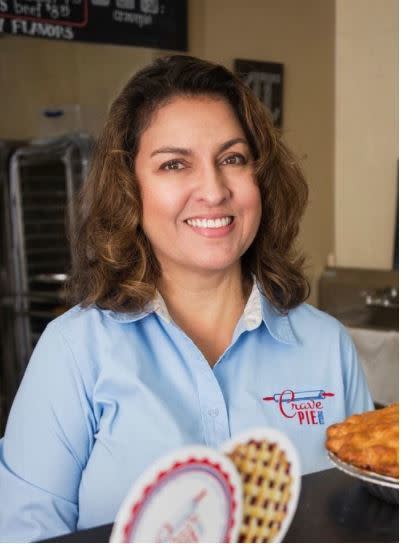 ---

Post by Clara Rooks

Clara lived in Dacula for 14 years before moving to Bethlehem with her husband and Goldendoodles, Sadie and Tally. She loves to get a book from the local library and take it to one of Gwinnett's many coffee spots. Outside of work you can find her fishing with her husband, going for a run, getting smoothies or hanging out with family.