Take a closer look into another women-owned business
Our next Local Love feature is CheeseCaked located at 5380 Peachtree Industrial Blvd, Norcross, GA 30071. They specialize in turning your favorite desserts into amazing cheesecake flavors. All creations are made from scratch in their Sweets Lab. Their sizes range from personal all the way up to 10 inches. They have been featured on Good Morning America, CBS46 News, and many other publications. Besides Norcross, they also have a location in Atlanta Underground. CheeseCaked has added imagination and extra love from the generation of family recipes. Healthy eating is a big part of the CheeseCaked brand, which is why they are devoted to creating a variety of options for the weight conscious customer. Their intention is to create each skillfully hand-crafted cheesecake to be a unique special indulgence. Read about the owner's, Shawn Brown, inspiring and overcoming story below. 
 
Explore Gwinnett continues to make an effort to promote local minority-owned, LGBTQ and woman-owned businesses. To support this initiative we are writing blogs focusing on owners and telling their stories. Click here to read more Local Love stories.
The Start
Shawn Brown was born and raised in Los Angeles where she gained experience as a Baking Industry Professional. She is a single mother who managed to turn life's troubles into triumphs. CheeseCaked was born from a traumatic accident that would go on to become the nation's most sought-after gourmet dessert brands. In February of 1994 Shawn and her sister were hit head on by a drunk driver. Her and her sister were severely injured and Shawn's ten-week old son, Jakori, was killed. Her face was so damaged that they needed old photos to re-construct her face. From this tragedy she stayed positive and ambitious, hoping to fulfill her dream of creating a bakery empire specializing in cheesecake. She eventually made that dream come true and opened CheeseCaked, which was known for it's gourmet cheesecakes, signature milkshakes and so much more.  After years of success, tragedy struck again when she was diagnosed with Stage 3 Breast Cancer, forcing her to close her CheeseCaked location indefinitely. Fast forward to 2021, the Underground Atlanta branch of CheeseCaked officially reopened. In February of 2022 she opened the Norcross location.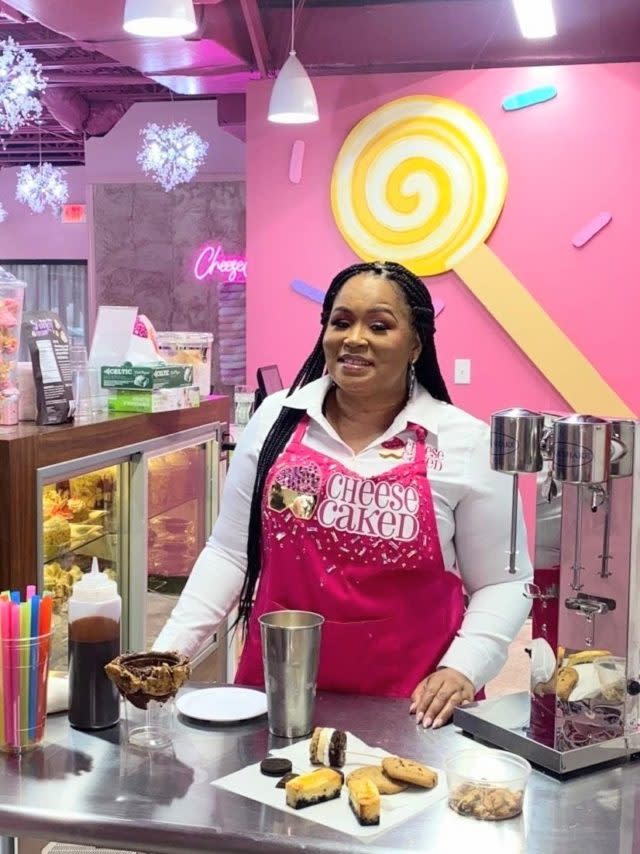 Owner Shawn Brown
Struggles
Besides her own personal struggles, she has had a hard time obtaining funding to put into staffing, marketing, scaling and buying necessary equipment that would help them grow and expand. 
Advice
She feels like sometimes new potential business owners will over think themselves out of business before they get started and sometimes talk themselves out of starting or feeling like they need everything to be perfect in order to start. There is always a place to start even if it's small.
Favorite and hardest part
The best part of her job is being able to play in sprinkles all day, sugar and be the best part of everyone's day! Best job in the world! The hardest part is the stress of payroll, and the costs of being in business. There is so much she would like to do but needs more and funding.
Goals
She would love for CheeseCaked to be a household name with locations across the country and to sell our items in retail grocery chains.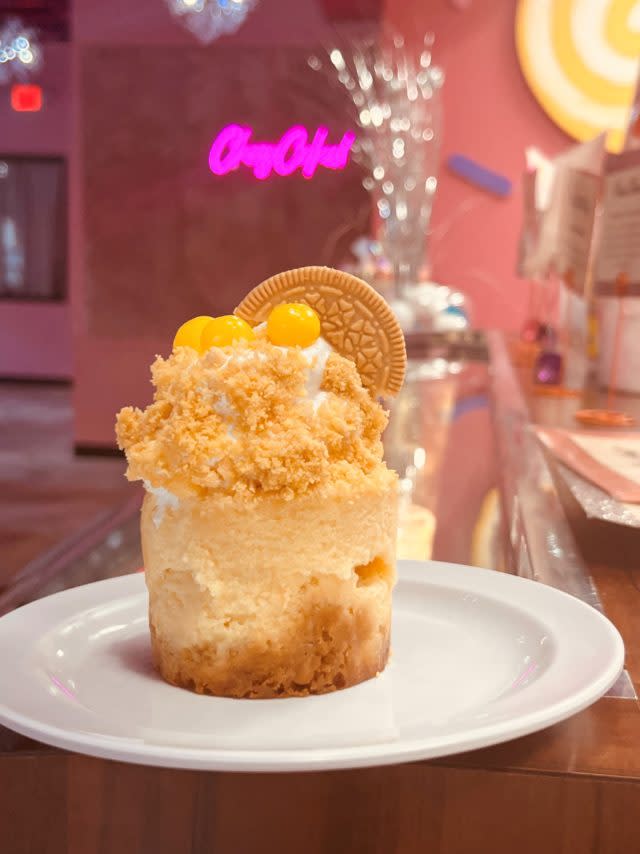 Be sure to visit CheeseCaked next time you are in the area! Do you know of any other minority or women-owned businesses? Comment below, we would love to feature them. 
---

Post by Clara Rooks

Clara lived in Dacula for 14 years before moving to Bethlehem with her husband and Goldendoodles, Sadie and Tally. She loves to get a book from the local library and take it to one of Gwinnett's many coffee spots. Outside of work you can find her fishing with her husband, going for a run, getting smoothies or hanging out with family.