It's almost fall, y'all. We'll tell you how to celebrate in this edition of Guide to Gwinnett: Fall Festivals.
Fall starts soon, and while we know you've all been ordering pumpkin spiced lattes already anyway, it's actually here now. One of our favorite things about this time of year is the fantastic festivals that take place all throughout Gwinnett.
From full-scale fairs to arts festivals and food tastings to wine fests, Gwinnett's got something everyone will enjoy.
Atlanta Korean Festival, Sept. 30 @ Korean Community Center
Gwinnett County Fair, Sept. 14-24 @ Gwinnett County Fairgrounds
JapanFest, Sept. 16-17 @ Gas South Convention Center
Yellow Daisy Festival, Sept. 7-10 @ Stone Mountain Park
Suwanee Fest, Sept. 16-17 @ Suwanee Town Center Park
Duluth Fall Festival, Sept. 30-Oct. 1 @ Duluth Town Green *Named a Top 26 Fall Festival in the U.S. by U.S. News and World Report*
Stone Mountain Park Pumpkin Festival, Sept. 16 - Oct. 29 (Friday - Sunday) @ Stone Mountain Park
Georgia Latino Film Festival, Sept. 29- Oct. 2 @ Aurora Theatre
Urban Mediamakers Film Festival, Oct. 9-22
AuburnFest, Sept. 21 @ Downtown Auburn
Norcross Art Splash & Wine Festival, Oct. 7-8 @ Historic Downtown Norcross (S. Peachtree St.)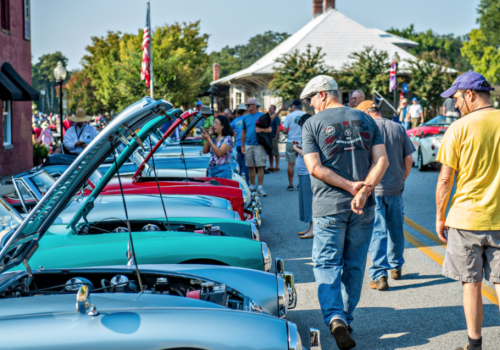 Taste of BBQ and Music Festival, Oct. 7 @ Suwanee Town Center Park
Lilburn Daze Arts & Crafts Festival, Oct. 14 @ Lilburn City Park
Sugar Rush, Oct. 21-22 @ Downtown Sugar Hill
Everett's Music Barn Fall Festival , Oct. 21 @ Everett's Music Barn (Suwanee)
Boo Fest, Oct. 27 @ Lawrenceville Lawn
Suwanee Wine Fest, Nov. 4 @ Suwanee Town Center Park
Harvest Festival, Nov. 4 @ Lawrenceville Lawn
Vineyard Fest, Nov. 12 @ Chateau Elan
Antique and Artisan Festival, Nov. 17-19 @ Gwinnett County Fairgrounds
I'm sure there are even more fall-related festivals and events that aren't listed here. Comment below if you've got other ideas for celebrating autumn.
While you're out and about enjoying all the fall festivities, be sure to tag us in your posts on social using #ExploreGwinnett.