​Would you believe me if I said you could experience Great Britain right here in Gwinnett?
Probably not. And, while you can't take your picture with Big Ben or fawn over the Crown Jewels, you can get a taste of the United Kingdom in historic downtown Norcross.
Taste of Britain, which opened in 1989, is in the business of sharing all things British. I perused the store, and spoke with UK native and owner of this quaint shop, Roxy Aguilar.
"Norcross is a great location for us," Roxy explained. "It's very historical, which sort of fits the look and feel of London. We also get a lot of great foot traffic from the restaurants and events that happen in the city."
The store gets a variety of visitors, and a lot times, customers have some connection to London, whether they've visited recently, have a relative who lives there or just found out they're 10% British thanks to Ancestry.com (seriously, though).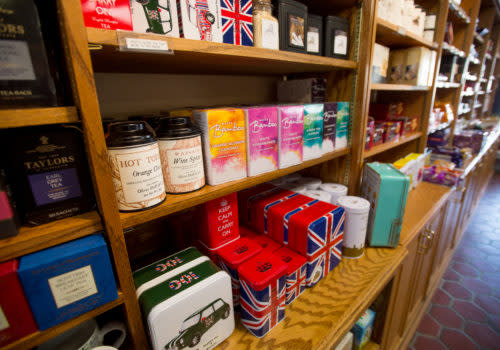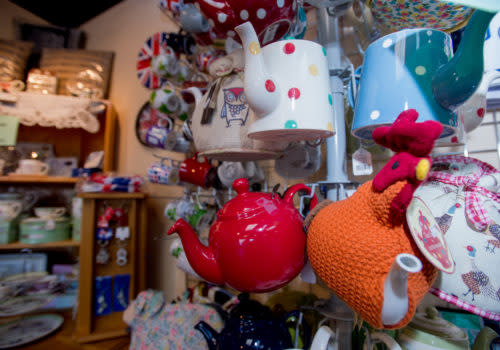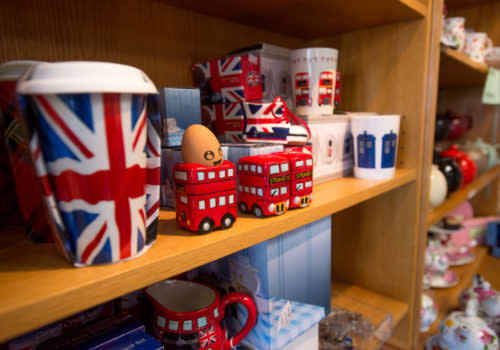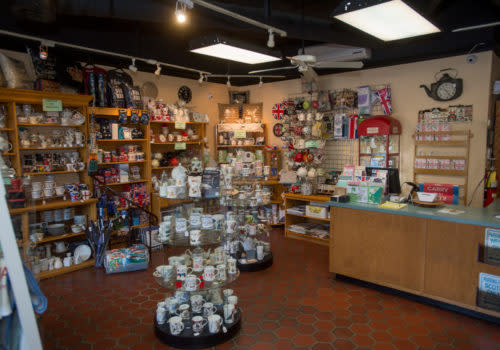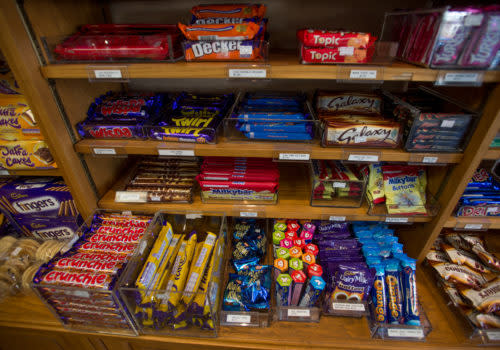 Taste of Britain has a lot of items that are rare and hard to find stateside. Authentic Cadbury chocolates, assorted shortbread cookies and bangers (that's sausage for us Americans) are among the products true to Great Britain you'll always find in the store.
"I couldn't do without a proper English breakfast," Roxy said. "You'll always find bacon, beans and anything else you need to prepare it. And tea! Tea is so important—we probably have five or six cups a day."
Roxy was in fact having a cup of tea when I visited the store.
The frozen goods that Roxy brings into the store are what really stand out. You can find haggis (Scotland's national dish), "proper English bacon" and black blood pudding (blood sausages). They also keep Marmite in stock, which Roxy gave me a sample of. I agree with her—it's certainly an acquired taste.
Another item in the store that really stands out is the English china mugs. Not only are the designs charming, but these mugs are truly made in England by Dunoon, and each mug is made of fine bone china.
So, next time you're overcome with a feeling of wanderlust, pop into Taste of Britain. Keep up with them on Facebook for information on specials, deals and events.
---

Post by Jessica Whittingslow

Self-proclaimed foodie and adventurer, Jessica loves to explore Gwinnett and all the great dining, shopping, activities and events the area has to offer. When she's not telling you guys what dishes to try or where to be, she's reading, spending time outdoors or catching up on the latest Netflix original series (who else loved Stranger Things??). She's got an Australian Shepherd that's basically her child and a husband, who always comes second to the dog (sorry, not sorry).