Korean fried chicken is rapidly becoming Popular outside of Seoul and its surrounding areas.
What started as a snack food in humble shacks around South Korea has emerged as one of the most popular food concepts in the U.S. and around the world in recent years.
I think Koreans would rather go out to eat fried chicken than Korean BBQ at any time of the day. It is so widely available and with such variety that many Koreans even order the delicacy for delivery when they come home or while at work. If you want to take your group out to try Korean food for any occasion Korean fried chicken really can't be beaten.
So what makes Korean fried chicken so different from its American counterpart? While its American cousin is usually brined and dredged in a flour and buttermilk mixture, Korean fried chicken tends to be more light and crispy with a thin, almost paper-like skin that is not heavily battered.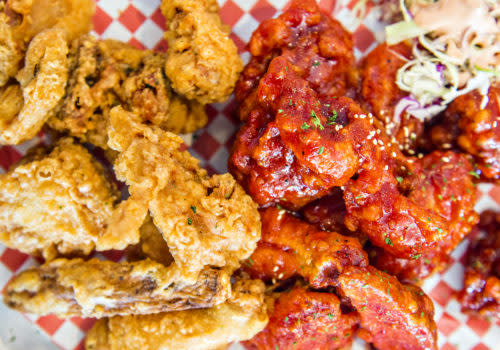 One final step for truly experiencing your Korean fried chicken experience is to go for "chimaek." Chi is short for chicken and maek for maekju, which is Korean for beer. Chicken and beer have always been a great combination in global cuisine, and chimaek is no different. Be sure to try an ice cold Hite or OB with your next order of chicken to fully enjoy the chimaek experience. 
Here are just a few places you can find Korean Fried Chicken in Gwinnett:
Another tip—try the pickled radish known as 'mou' which is great for providing a little acidity and crispness with the meal. With its wild popularity at sporting events and the variety of styles and sauces, chimaek is spawning a die-hard following that is placing Korean fried chicken (known affectionately among Koreans as the local KFC) in many food scenes.
Korean fried chicken has always been present back on the peninsula, but it is emerging as staple food here in Gwinnett and across the U.S. along with the likes of kimchi and bibimbap.
This post was originally written by Sarah Park, native Korean and tour guide for Explore Gwinnett's Seoul of the South™ Korean Food Tours.