It is the most wonderful time of the year.
Everyone is gearing up for the holidays, even the businesses here in Gwinnett. The holidays are meant to be experienced through lights, trees and shopping. Christmas traditions are passed down from generation to generation, and it's what each person remembers when they look back on their childhood. We want to help you make family memories that will last a lifetime. Here are some fun activities for you to experience this holiday season. 
Christmas Show
Who doesn't love Christmas music? Especially getting to watch performers sing it live just makes it even more magical. There a quite a few Christmas productions at Gas South District this year that will have you singing along. 
The Nutcracker Presented by Northeast Atlanta Ballet (Nov 24-26)
The Nutcracker Presented by Gwinnett Ballet Theatre (Dec 8-17)
Trans- Siberian Orchestra (Dec 10)
A Christmas Carol Reimagined Presented by Storybook Theater (Dec 19-22)
A Very Electric Christmas Presented by Lightwire Theater (Dec 23)
Christmas Canteen at Aurora Theatre (last show is Dec. 23)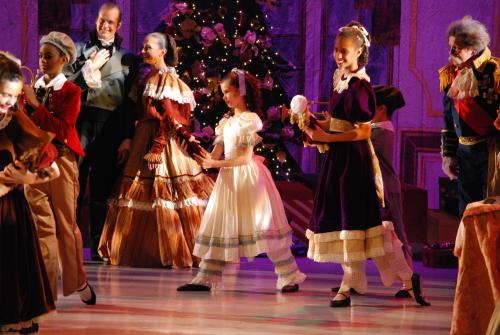 Christmas Lights
There is something magical about Christmas lights, all the different colors and designs help get you in the Christmas spirit. If you are looking for lights this year, check these places out:
Stone Mountain Christmas - Step into a winter wonderland of lights, parades, and music, this holiday experience will satisfy all your Christmas needs. Most park attractions will be open for you to enjoy. 
Glow Light Show - Enjoy this drive-thru light show at Coolray Field debuting in Gwinnett for the first time ever. Stay in your car and tune the radio to a designated station for a synchronized winter wonderland experience. 
Winter Lantern Festival - Step into a dazzling world of light with over 1000 Chinese lanterns; all handmade by artisans with decades of experience at Gwinnett County Fairgrounds. A whimsical walk-through experience to light up and warm up the holiday season!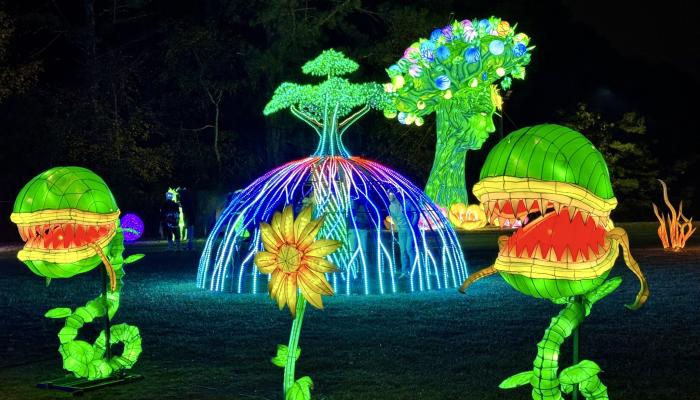 Christmas Tree Farm
If you get a real tree each year then you know how fun and special it is to go pick out your tree. Here a few places selling Christmas trees:
Buford Corn Maze - This local fan favorite attraction will be selling Frazer Fir Christmas Trees from their family farm in North Carolina. Browse their selection and find that special tree to be yours!
Thompson Tree Farm- Begin a family tradition this year by going to choose a tree. They have a great selection of high quality trees, garlands and wreaths. You get to choose and cut your own tree at this farm, they offer Leyland Cypress, Murray Cypress, Blue Ice, Green Giant and Caroline Sapphire. 

Christmas Events
Holiday Celebration @Thrasher Park - Dec. 1st
Historic Norcross Christmas Village - Dec. 2
Hometown Holiday Parade @ Downtown Lawrenceville - Dec. 2
Deck the Hall @ Duluth Town Green - Dec. 2 
Christmas in Grayson @ Grayson Community Park Dec.3
Collin Raye: Christmas and Hits @ Eagle Theatre Dec. 14
Cookies & Cocoa with Santa @ Duluth Festival Center Dec. 16
The Joy Christmas Smith Show @ Everett's Music Barn Dec. 16
 
We hope you and your family make wonderful Christmas memories! Be sure to tag us in your pictures. If we are missing something, comment below to let us know!
---