Did you know November is Peanut Butter Lovers Month?
According to PeanutButterLovers.com, "Southern Peanut Growers, representing southeastern peanut farmers, started the celebration as Peanut Butter Lovers Day on November 4, 1990. November 4 marks the anniversary of the first patent for peanut butter, applied for by Dr. John Harvey Kellogg on November 4, 1895. It grew to a month-long celebration in 1995 when peanut butter celebrated its 100th birthday!"
We've got eight great places where you can celebrate all things peanut butter right here in Gwinnett. And, if you have a peanut allergy, we're sorry! But keep in mind that these places have some treats for you too.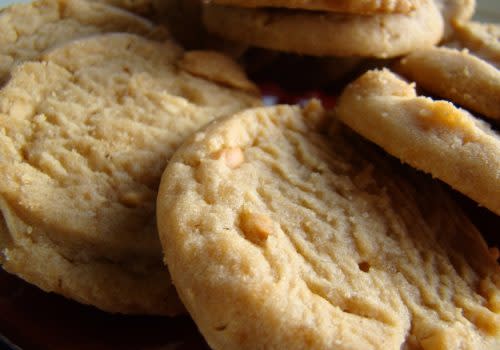 The Cupcake People. Chocolate and peanut butter are the perfect combination, so stop by The Cupcake People for their chocolate peanut butter cupcake.
Sweet Hut Bakery. If you're a fan of donuts, visit Sweet Hut Bakery to try their peanut donut.
Bleu House Cafe. Grab a peanut butter bar or peanut butter cookie at Bleu House Cafe in downtown Norcross.
The Baking Grounds. If you're visiting Buford, check out the peanut butter cookies at The Baking Grounds.
Sugar Hill Bakery & Cafe. The Reese's peanut butter cheesecake bar at Sugar Hill Bakery & Cafe is to die for.
Blue Rooster. Speaking of Reese's, at Blue Rooster in Lawrenceville you can get your very own Reese's Peanut Butter cake.
Crave Pie. At Crave Pie in Duluth, order the peanut butter cream or peanut butter fudge pie.
The Chocolaterie. If just one Reese's isn't enough for you, at the Chocolaterie, you can get a giant peanut butter cup. 
So, if you like peanut butter, you're in good company—two peanut farmers have been elected president of the USA—Thomas Jefferson and Jimmy Carter. It's also been reported that the peanut butter and banana sandwich was a favorite of Elvis "the King" Presley.
Happy National Peanut Butter Lovers Month. Tag #exploregwinnett in your social posts as you get out and celebrate!
Updated by Clara Rooks on 10/10