If you have taken a drive through Gwinnett Place recently, you have surely noticed that the area has exploded with different types of cuisine, ranging from authentic Mexican food to traditional hot pots to the ever popular all you can eat BBQ. In fact, there is no shortage of places to get a protein overload any night of the week. They all offer a little something different in terms of atmosphere and menu, and the newest, K-Factory, is a welcome addition.
Located in Duluth off of Venture Drive, the K-Factory boasts one of the nicer interiors for a Korean BBQ restaurant, with a full service bar, wide and comfortable booths, and large televisions with sports and the ubiquitous K-POP music videos. Make no mistake, while the interior trim is nice, K-Factory is all about its food. How different can this place be from all of the other establishments in the area?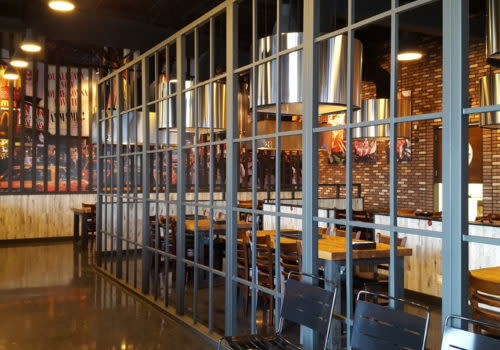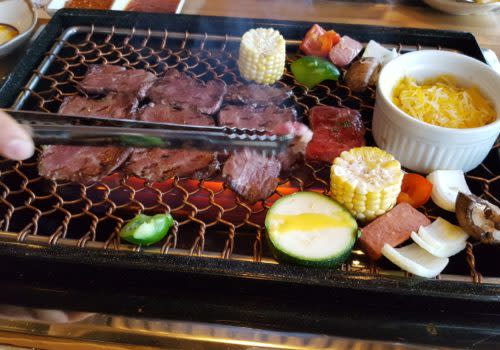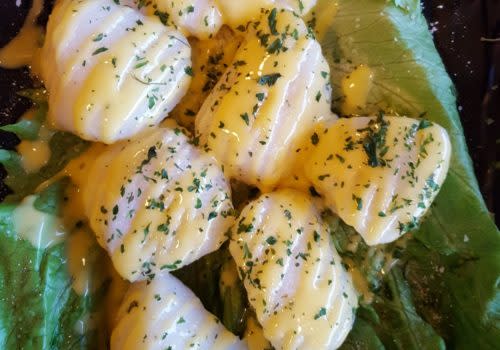 Well for starters, the traditional sides are accompanied by a silken tofu soup known as soon dubu instead of the more common soybean paste soup provided by others. The menu also boasts an impressive selection of fresh seafood to be grilled table side, in addition to the various cuts of beef, pork and chicken. The buttered shrimp and scallops provided a nice break from all of the usual meat. The complimentary kimchi fried rice at the end of the meal with a fried egg on top is also a nice touch. Everything can be made better with a fried egg. All of this fare can be washed down by the usual beer and soju, but as mentioned before K-Factory's impressive bar is tended by friendly staff who have several creative cocktails to accompany your meal.
The space itself is also large and in a stand-alone building. K-Factory is a great place for small or large groups with minimal wait times. It's located right across the street from Studio Movie Grill, so your evening is set with a great meal and a film—the perfect combination for any night of the week.