I could give up shopping, but I'm not a quitter.
Whether you're searching for the perfect baby shower gift, a unique accessory to decorate your home or your simply looking to treat yo' self Personify is THE go-to store in Gwinnett. You'll find small batch brands of candles, clothing, shoes, home goods, accessories and kids items. The eclectic collection of wares is handpicked by local mother-daughter duo Tammy Lopez and Maddie Morden.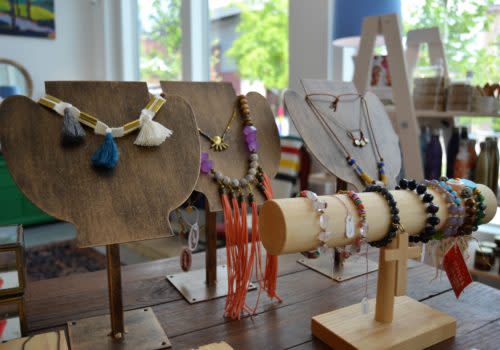 When I first walked in, I almost forgot I was there to collect content for a blog post. I headed straight for the Rifle Paper Co. planners and the beautiful array of S'well bottles. Then, I ran into Maddie, and remembered why I was actually there.
Maddie and Tammy founded Personify in 2014 when they opened up shop in the mountain and lake resort area of Lakemont, Georgia near Lake Rabun.
"We focus on hand-made, whimsical, artist-driven pieces," Maddie explained. "We love working as a team. The store sort of represents a marriage between our styles, and it's awesome to have a business partner you can trust and collaborate with."
The store is a wonderful hodgepodge of eye-catching products that you haven't seen anywhere else. I asked Maddie how they curate all these pieces.
"Finding stuff for the store is my favorite part," Maddie said. "I typically use Pinterest and Instagram to look for new and unique things for the store. It doesn't matter how many followers someone has. If we like it, we reach out."
For clothes, Maddie and her mom attend a variety of buying shows to stock the floor.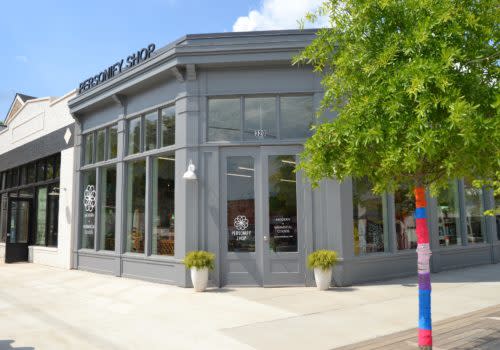 "We have always wanted a shop and are very blessed to get to do this together. But that doesn't mean we always see eye to eye! Personify is truly better because of our different ideas, styles, opinions, etc blended together," they explain.
Personify Shop, which opened in early 2017, "specializes in carrying a variety of women's clothing, lifestyle accessories, home goods and gifts. [Their] passion is to find extraordinary products so you can fill your life with quality goods that you can love for a lifetime."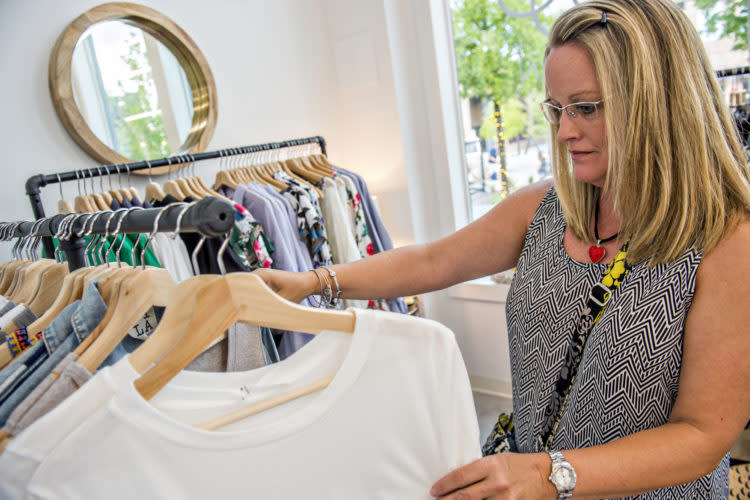 "We go to great lengths to find unique pieces for our customers, and we get in new things daily and weekly, so be sure to stop by!"
Follow Personify on Instagram or Facebook.
---

Post by Jessica Whittingslow

Self-proclaimed foodie and adventurer, Jessica loves to explore Gwinnett and all the great dining, shopping, activities and events the area has to offer. When she's not telling you guys what dishes to try or where to be, she's reading, spending time outdoors or catching up on the latest Netflix original series (who else loved Stranger Things??). She's got an Australian Shepherd that's basically her child and a husband, who always comes second to the dog (sorry, not sorry).