파리바게트 둘루스 상륙
Korea's top bakery café franchise brand, Paris Baguette, has a location right here in Duluth.
As of 2015, the chain had over 3,175 retail stores in Korea and 50 stores in the United States. Paris Baguette entered Georgia with its first offering on Buford Highway several years ago, but the Duluth location serves as its flagship store and boasts a larger menu with plenty of seating.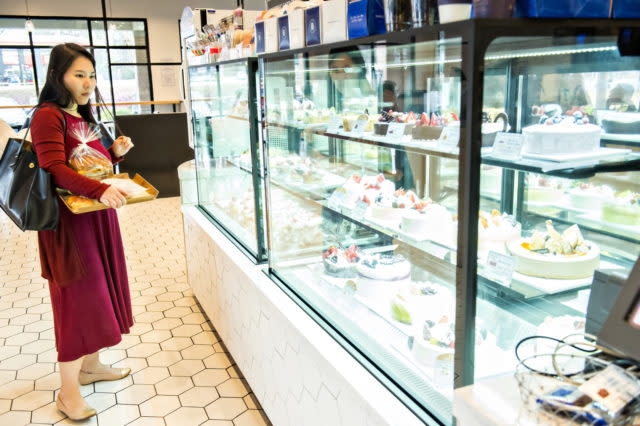 The Duluth and Suwanee areas have close to 20 Korean bakeries and cafes. The wildly popular Korean bakeries are known for their refreshing assortment of fruit and coffee drinks, as well as their many different pastries and baked goods. 
Here you will find everything from decorative cakes to macaroons, which resemble items found in a traditional French bakery, but most items also feature Asian flavors fused with Western baking techniques.
There are also uniquely Asian desserts such as pot bingsu, a shaved ice dessert layered with fruit and sweet red bean topping. Special menu items to try include the hot dog pastry for the adventurous eater, fresh custard buns, and different slices of flavorful cakes. 
If you've got a sweet tooth or are just in the mood to try something new after a great meal, be sure to check out Paris Baguette!
This post was written by native Korean and Seoul of the South tour host, Sarah Park.