Filmed in Gwinnett
Gwinnett - Atlanta's most film-friendly county
Atlanta was just named as the #1 filming location in the world, and Gwinnett is the hub for numerous productions, both film and TV. Eagle Rock  Studios is the home of Greenleaf, Dynasty and the Netflix series Ozark, starring Jason Bateman and Laura Linney. The towering warehouses at OFS have housed Fast + Furious, the Avengers, American Made with Tom Cruise, as well as Divergent and Hunger Game franchises. Gwinnett's location run the gamut - Victorian homes, empty schools, expansive parks, historic downtowns and more. Gwinnett Film is here to make your filming as easy and streamlined as possible. We'll help with permitting, locations, public safety, road closures and accommodations.
---
"Ozark" Stars on Finding Perfect Locations in Georgia

Hooray for Y'allywood (Georgia Trend, July 2018)
What's Filming Now?
Projectcasting.com
AtlantaMagazine.com
ExploreGeorgia.org/film/nowshowing
What's Filmed Here Before?
Survivor's Remorse
Through a combination of God-given talent and Boston grit, Cam Calloway and Reggie Vaughn have achieved fame and fortune that neither could have imagined growing up in one of the toughest neighborhoods in Boston. But success comes with its own challenges, and the cousins and confidantes wrestle with the rewards of money, stardom, love, and occasionally, the guilt of having "made it." Learn more.
---
Sleepy Hollow
Ichabod Crane is resurrected and pulled two and a half centuries through time to unravel a mystery that dates all the way back to the founding fathers. Learn more.

---
Resurrection
The lives of the people of Arcadia, Missouri, are forever changed when their deceased loved ones return. Learn more.
.
---
Ozark
A Chicago-based financial advisor secretly relocates his family to the Missouri Ozarks when his dealings with a drug cartel go awry. Learn more.






---
Dynasty
Follows two of America's wealthiest families as they feud for control over their fortune and their children. Learn more.
---
Star
Star's life in the foster system didn't dull her dreams, but it did give her the strength to pursue them. Committed to following the path to fame in the cut-throat music industry, the singer tracks down her sister and her best friend from Instagram and the trio make their way to Atlanta. As the young women chase down their dream, they find that ambition has a price and sometimes that price is too high. Learn more.



---
Good Girls
Once a good girl's gone bad she's gone forever. Four women resort to extreme measures to conquer life, love, and relationships. Learn more.






---
Brockmire
A famed major league baseball announcer who suffers an embarrassing and very public meltdown live on the air after discovering his beloved wife's serial infidelity decides to reclaim his career and love life in a small town a decade later. Learn more.






---
Boy Erased

Boy Erased is an upcoming American coming-of-age drama film based on Garrard Conley's memoir, titled Boy Erased: A Memoir. The story of the son of a Baptist preacher who is forced to participate in a church-supported gay conversion program. Learn more.
---
The Front Runner

The Front Runner is an upcoming American political comedy-drama film directed by Jason Reitman, based on the 2014 book All the Truth Is Out: The Week Politics Went Tabloid, written by Matt Bai. The film chronicles the rise of American Senator Gary Hart, a Democratic presidential candidate in 1988, and his subsequent fall from grace when media reports surfaced of his extramarital affair. Learn more.
---
Halt and Catch Fire
Set in the 1980s, this series dramatizes the personal computing boom through the eyes of a visionary, an engineer and a prodigy whose innovations directly confront the corporate behemoths of the time. Their personal and professional partnership will be challenged by greed and ego while charting the changing culture in Texas' Silicon Prairie. Learn more.





---
Greenleaf
The Greenleaf family, which runs sprawling Memphis megachurch Calvary Fellowship World Ministries, appears to be a loving and caring clan. Beneath the surface, though, exists scandalous secrets and lies. Greed, adultery and sibling rivalry are among the issues that threaten to test the family's faith and tear the group apart. Learn more.





---
Diary of a Wimpy Kid - The Long Haul
A Heffley family road trip to attend Meemaw's 90th birthday party goes hilariously off course thanks to Greg's newest scheme to get to a video gaming convention. Learn more.







---
I, Tonya
Competitive ice skater Tonya Harding rises amongst the ranks at the U.S. Figure Skating Championships, but her future in the activity is thrown into doubt when her ex-husband intervenes. Learn more.






---
Den of Thieves
While planning a bank heist, a thief gets trapped between two sets of criminals. Learn more.








---
Insurgent
Beatrice Prior must confront her inner demons and continue her fight against a powerful alliance which threatens to tear her society apart with the help from others on her side. Learn more.







---
The Hunger Games Series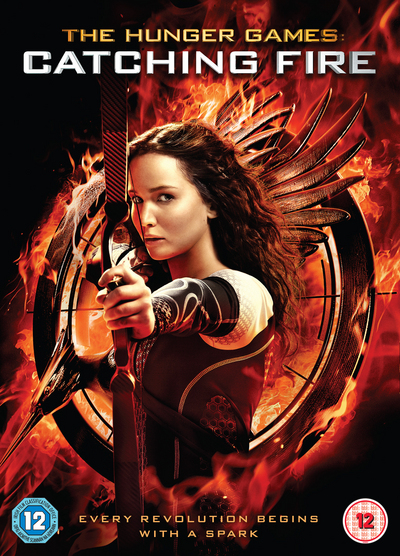 The Hunger Games film series consists of four science fiction dystopian adventure films based on The Hunger Games trilogy of novels, by the American author Suzanne Collins. Learn more.







---
Sully
The story of Chesley Sullenberger, an American pilot who became a hero after landing his damaged plane on the Hudson River in order to save the flight's passengers and crew. Despite the accolades, the famed pilot now faces an investigation that threatens to destroy his career and reputation. Learn more.





---
Fast and Furious 7
After defeating international terrorist Owen Shaw, Dominic Toretto, Brian O'Conner and the rest of the crew have separated to return to more normal lives. However, Deckard Shaw, Owen's older brother, is thirsty for revenge. A slick government agent offers to help Dom and company take care of Shaw in exchange for their help in rescuing a kidnapped computer hacker who has developed a powerful surveillance program. Learn more.




---
Fast and Furious 8
When a mysterious woman seduces Dom into the world of terrorism and a betrayal of those closest to him, the crew face trials that will test them as never before. Learn more.







---
Finding Steve McQueen
In 1972, a gang of close-knit thieves from Youngstown, Ohio attempt to steal $30 million in illegal contributions and blackmail money from President Richard Nixon's secret fund. Learn more.







---
American Made
The story of Barry Seal, an American pilot who became a drug-runner for the CIA in the 1980s in a clandestine operation that would be exposed as the Iran-Contra Affair. Learn more.







---
Atlanta
Follows two cousins with different views on art versus commerce on their way up through the Atlanta rap scene. Earnest "Earn" Marks is an ambitious college drop-out who suddenly becomes a star. Learn more.







---
Escape Plan 2: Hades
Escape Plan 2: Hades is an upcoming action film directed by Steven C. Miller. Sequel to the 2013 film that featured a security expert named Ray Breslin, who used his skills to test out the reliability of maximum security prisons. Learn more.




---
MacGyver
Young war hero Angus "Mac" MacGyver has an extraordinary knack for unconventional problem solving and an extensive bank of scientific knowledge that he believes can best be put to use saving lives, both of which come in handy when he creates a clandestine organization within the United States government. Learn more.




---
Mother's Day
As Mother's Day draws close, a group of seemingly unconnected people come to terms with the relationships they have with their mothers. Learn more.







---
Swamp Murders
"Murder, with a side of homemade biscuits and gravy." That's how Investigation Discovery describes this series of salacious stories. Each episode provides the details of a murder committed by the least expected—families with respected reputations and people with long-standing values to uphold—that involves a victim left to rot in the marshy waters of a bog, bayou, river or lake. Learn more.




---
If Loving You is Wrong
Couples and friends in a middle-class community are the focus of this drama series by Tyler Perry. While it may seem typical, below the surface lie heartbreak and deceit, threatening everybody's well-being. Learn more.






---
The Haves and the Have Nots
In Savannah, Ga., the Cryer family is the enviable face of success and wealth. At least that's how it appears from the outside. But within the walls of the family's opulent mansion, dysfunction and double lives threaten to destroy the Cryers' world of privilege. Learn more.





---
Blind Trust

An immigration lawyer is unwittingly entangled in a money-laundering scheme where his only chance to survive is to confront the same people who set him up. Learn more.






---
First Man

A look at the life of the astronaut, Neil Armstrong, and the legendary space mission that led him to become the first man to walk on the Moon. Learn more.






---
Forever My Girl

After being gone for a decade a country star returns home to the love he left behind. Learn more.







---
GCPD - The First 48

Go behind the scenes of real-life investigations as you follow homicide detectives in the critical first 48 hours of murder investigations. Learn more.