And that's kinda the same thing, right?
In honor of National Pizza Month (and because we just love pizza), we decided to visit O4W Pizza in downtown Duluth. And boy are we glad we did!
Owner Anthony Spina, originally from New Jersey, has been working in the pizza biz for a long time. He's become an expert at the art of making simple, handcrafted pizza. When you visit O4W, you can expect house made sauce, family recipe sausage and meatballs and hand stretched dough made fresh each day. The menu includes more than just pizza—you can order frittas, antipasti, salads, sandwiches and calzones, too.
The restaurant originally opened in Atlanta's Old Fourth Ward district (hence the name), but moved to Duluth earlier this year. We spoke with Anthony's daughter Ayana who explained that, " my dad was vigorously searching for a new location and really just happened to stumble upon this building and immediately fell in love with it and the town. The best part about being here is the small-town feel that we haven't experienced anywhere else. The city of Duluth makes great strides in bringing everyone together as a community, and we thoroughly enjoy being a part of it and getting to know everyone."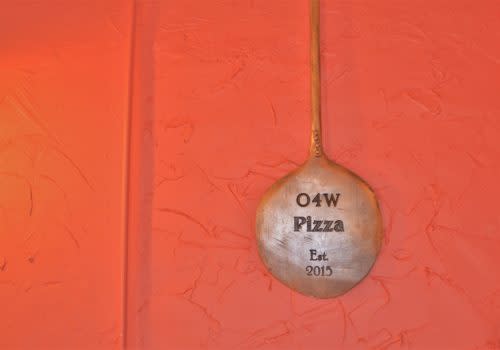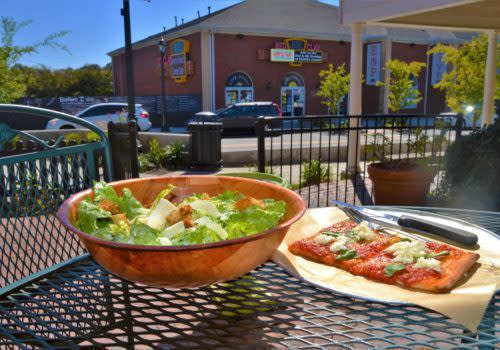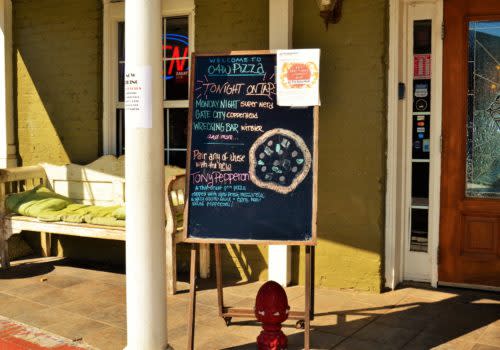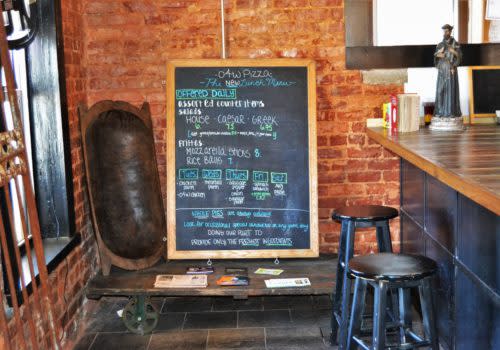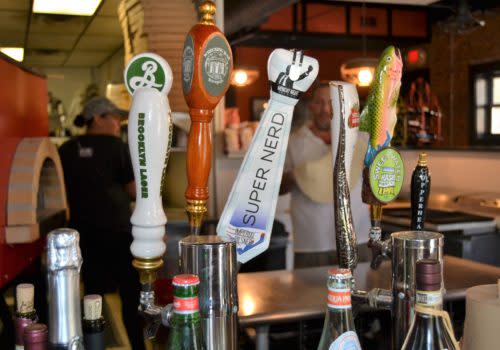 O4W makes a range of pizzas, from classic rounds to Sicilian style. You'll find more traditional flavors like Margarita, but you can also expect some originals. For example, the Hey, Prosciutto! is made up of a Margarita pizza topped with prosciutto and fresh ricotta. You can add a little spice with calabrian chiles.
Wondering what to order? O4W is famous for their Grandma Pie, so of course we had to try it, along with a (giant) Caesar salad. Our verdict? Grandma knows what she's doing. With fresh mozzarella, homemade marinara, pecorino romano, extra virgin olive oil, fresh oregano and basil, there's nothing not to love about the Grandma Pie.
We're not the only one's who think O4W is worth a visit. In 2015, they won Creative Loafing's Ultimate Pizza Smackdown. They're also one of Yelp's top places to eat in Metro Atlanta. Jennifer Zyman of Creative Loafing even said, "I love this pizza. I love eating this pizza. I think about this pizza way more than someone should think about a food item."
We'd definitely recommend visiting O4W Pizza yourself. In the meantime, check out this video from Urban Explorers of Atlanta about how Grandma Pie is made and how she got her name.