By now, I am sure that you have all tried one of the Korean bakeries around metro Atlanta, but did you know that one of the very first started in Duluth and it now has numerous locations across the country? 
White Windmill is one of the first chains that started the Korean cafe and bakery trend over 10 years ago. Today, you can find an Asian-style cafe in many retail centers along Pleasant Hill Road and in all of the Asian supermarkets in the region. The cafes offer a variety of popular sweets, baked goods, and beverages that have become wildly popular. 
You can trace the origins of this concept to two players who still remain relevant in today's market. The first is Cafe Mozart and the second is White Windmill. While both boast several locations, the two stores in Duluth are widely considered to be the originals.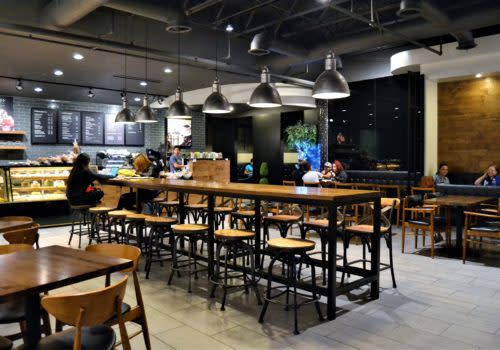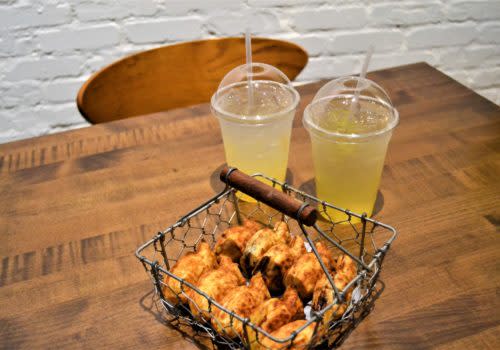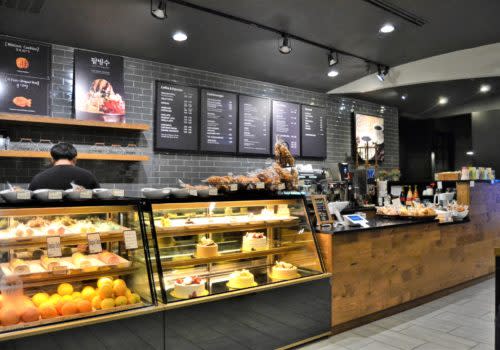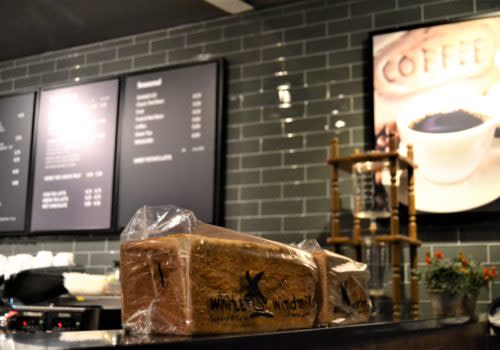 White Windmill, tucked into Nukoa Plaza on Steve Reynolds Boulevard, has recently renovated with a fresh contemporary concept that really caters to young and old customers alike. There is plenty of seating for groups, and this location is especially popular for students as the cafe has private booth style rooms in the back. You can often see them studying with friends while enjoying a nice beverage or snack.
White Windmill specializes in traditional Korean baked goods such as red bean bread, roll cakes, and a lightly sweetened garlic bread. They also have a variety of handmade cakes perfect for any occasion. What really sets them apart, however, is that they were the first to introduce freshly made bunguh bbang, which is a hot fish-shaped pastry filled with either red bean or custard. These little cakes are very popular street food in Korea, and when one orders then with an iced coffee, it takes you back to your childhood in Seoul. 
As previously mentioned, due to its popularity, White Windmill maintains locations across metro Atlanta as well as in several other states. It's hard to believe how far this small family operation has come in just 10 years, but it is a very good thing as these delicious treats and drinks are now easily accessible to diners in Gwinnett.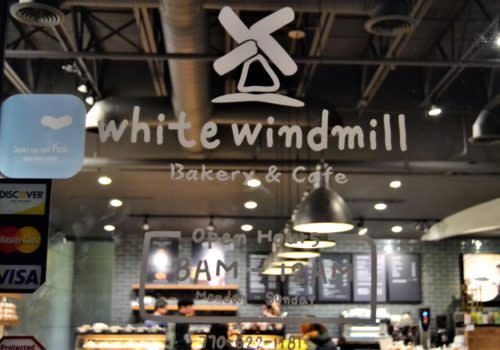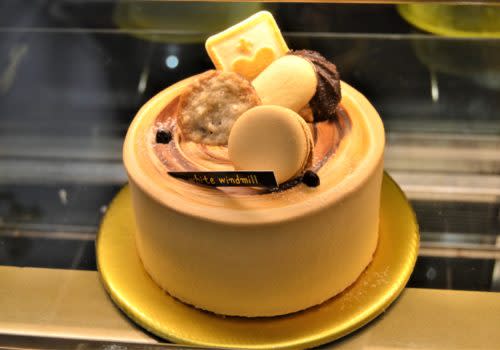 ---

Post by Sarah Park
Sarah Park is native to Korea, and she loves food. Community involvement is something Sarah is very passionate about.
She hosts a weekly segment on Atlanta Radio Korea informing the Korean community of local events and programs as well as new openings and hot spots for different types of cuisine.
Sarah serves on various advisory committees including the Korean Food Global Association Southeast and the Atlanta International Night Market. She also served with Atlanta Food Service Expo and has been recognized for her global food initiatives.
Currently a Gwinnett resident, Sarah is a true foodie who enjoys all types of cuisine and traveling to sample different tastes from regions around the world.