Adding to the growing list of Korean bakery options in Gwinnett, Vincent Bakery Cafe is located in a small retail center off of Pleasant Hill Road and Steve Reynolds Boulevard. The interior boasts a quaint, nature themed space perfect for a meeting or just settling in with a nice beverage and snack before getting to work. 
The selection of baked goods is good with a nice variety of savory and sweet treats. The drink menu offers an assortment of coffee and espresso based drinks with some Asian offerings such a bubble teas, fresh juices, and an assortment of hot and iced teas.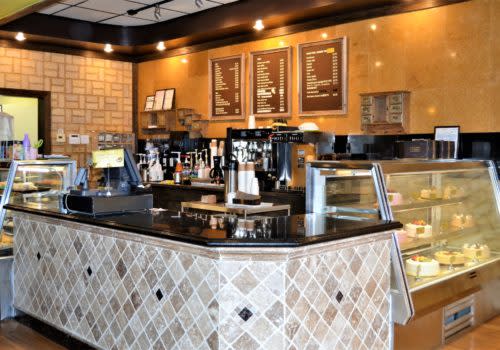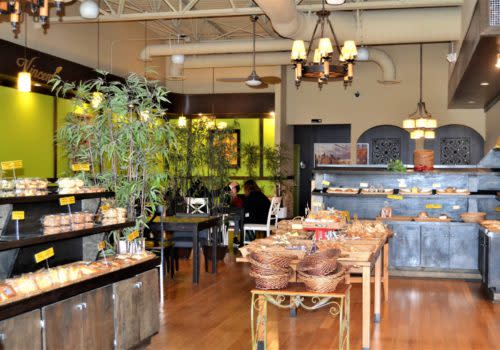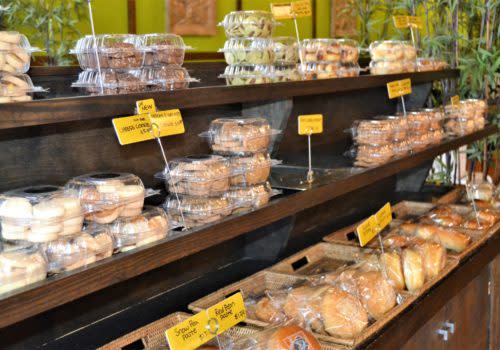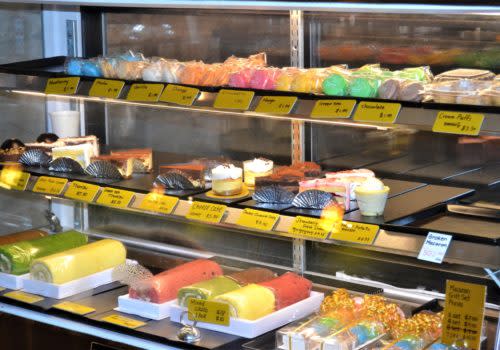 In contrast to the growing number of Asian-style bakeries and coffee shops, Vincent boasts a cute little space that is more ideal for an intimate conversation or studying. I particularly think that the furniture selection is more comfortable than trendy cafes, and the atmosphere is much more conducive to a quiet and relaxing session. 
The staff is nice and attentive—they offer some great suggestions as to what's hot and fresh. The selection is not the largest in the area, but the quality of the products is good, and we really enjoyed our selections of cream-filled breads with a refreshing iced citron tea. The tea here is especially good, as it can often be too sweet at other places. 
This is definitely an ideal place for small meetings and studying, so be sure to check out Cafe Vincent in Duluth or one of their other metro Atlanta locations. If you are like me, it's a welcome change of pace from the loud and social cafes in the area that can make it a challenge to gather your thoughts and get some work done. Be sure to enjoy the atmosphere and ask the friendly staff for their picks and favorites. You just might discover a new favorite item that you've never tried before! 
---

Post by Sarah Park
Sarah Park is native to Korea, and she loves food. Community involvement is something Sarah is very passionate about.
She hosts a weekly segment on Atlanta Radio Korea informing the Korean community of local events and programs as well as new openings and hot spots for different types of cuisine.
Sarah serves on various advisory committees including the Korean Food Global Association Southeast and the Atlanta International Night Market. She also served with Atlanta Food Service Expo and has been recognized for her global food initiatives.
Currently a Gwinnett resident, Sarah is a true foodie who enjoys all types of cuisine and traveling to sample different tastes from regions around the world.