Over the past several years, I think that a case could be made that one the biggest trends in the cosmetics world have been the international surge of interest in the Korean beauty market. Years ago, it kicked off with the introduction of new product lines such as BB creams and facial mask packs, and the market rapidly grew into an explosion of interest in the so-called ten-step skin care regimen as popularized by numerous blogs and Youtube videos. This phenomenon has grown around metro Atlanta, particularly around areas with high concentrations of Asian American businesses and residents. 
When you shop in-person for beauty products, most consumers head to department stores or national chains such as Sephora. In recent years, the shopping experience has changed especially for cosmetics and beauty products. It is all about benefiting from the knowledge and experience of salespeople when looking for specific items. Contemporary beauty shops are really places to come and play while trying something new and getting advice, not just places to go and pick up goods.
Aritaum is a retail outlet from South Korea's cosmetic giant, Amore Pacific. The company offers a one-stop shop where customers can access new brands and products. As Korea's first multi-channel beauty store, customers can find and experience brands such as Mono Eyes and MODI Nails, as well as premium global brands such as Sulhwasoo, Iope, Laneige and Mamonde.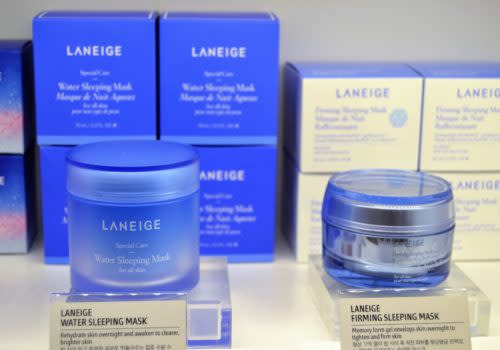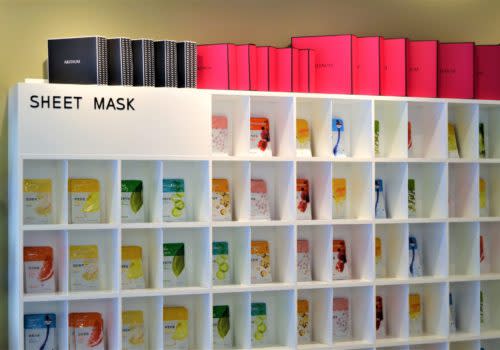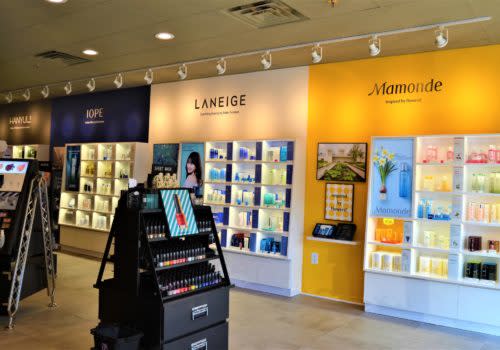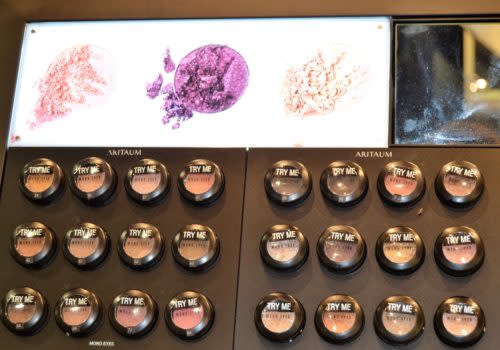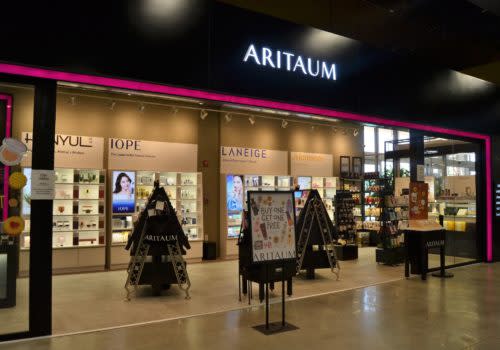 In addition to these luxury products, Aritaum offers economical options with their house brand lines for goods such as eyeliner pencils and an assortment of sheet masks. There is definitely something for everyone looking to boost their beauty regiment and try something new.   
Aritaum's first free standing store in Georgia is conveniently located in the Assi Plaza in Suwanee. For Gwinnetians, it's like having a Sephora right in our own backyard without the hassle of traffic or large mall parking lots. The shop carries most premium brands, and customers can ask expert sales representatives for advice customized to one's skin type and complexion. Additionally, there are always plenty of free samples and sales events for the conscientious shopper.  
In addition to my regular foodie ventures around Gwinnett, be sure to stay tuned for more developments on the K-beauty front as we continue to explore all that Gwinnett has to offer from shopping to spa treatments and beauty trends for everyone.
---

Post by Sarah Park
Sarah Park is native to Korea, and she loves food. Community involvement is something Sarah is very passionate about.
She hosts a weekly segment on Atlanta Radio Korea informing the Korean community of local events and programs as well as new openings and hot spots for different types of cuisine.
Sarah serves on various advisory committees including the Korean Food Global Association Southeast and the Atlanta International Night Market. She also served with Atlanta Food Service Expo and has been recognized for her global food initiatives.
Currently a Gwinnett resident, Sarah is a true foodie who enjoys all types of cuisine and traveling to sample different tastes from regions around the world.