As we continue our journey through the Seoul of the South searching for some of the best homestyle Korean dishes in Gwinnett, we cannot leave out Seoul ShinJung. This place offers some of the same dishes found in other establishments around Gwinnett, but what really sets it apart from others are the casserole offerings. As soon as you enter, you are greeted with a comfy setting reminding you that you are indeed in a Korean restaurant. It is clean and simple, and the staff is very friendly. As you peruse the menu, you will see many familiar Korean dishes, but if you are in the mood for something different, then I recommend one of the steamed casseroles.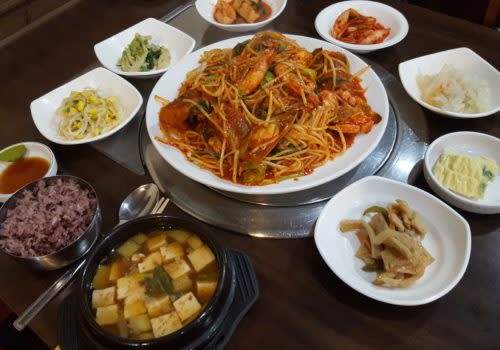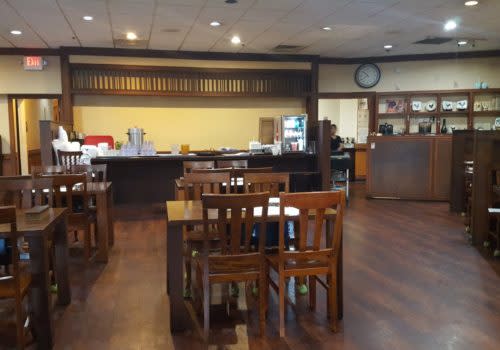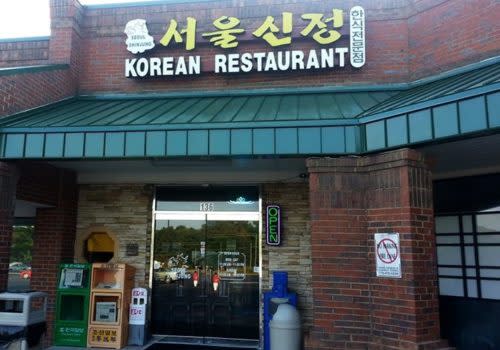 hA steamed casserole in Korean cuisine is a combination of a traditional western casserole and a long, simmered stew. Known as jjim in Korean cooking, many popular dishes utilizing all cuts of meat and seafood can be turned into a jjim. Several popular offerings are kimchi jjim with large chunks of fork tender pork. There is also a seafood hot pot known as haemul jjim that offers a spicy and hearty feast for diners. The one that I recommend is the steamed Pollack jjim and steamed Monk Fish jjim. Monkfish is not a popular item on most dinner tables, and Seoul Shinjung offers a delicious homestyle monkfish stew with bean sprouts that is certain to make foodies jump for joy. The meal is accompanied by rice and banchan, the ubiquitous side dishes. Seoul Shinjung's banchan is particularly good. One on the picture is Pollack Jjim.
Up until now, we have focused on many mainstream Korean dishes, but I recommend that diners try something new occasionally. There is a rich diversity of Korean cuisine that goes beyond BBQ and fried chicken. As with cuisines from across the globe, it is these homestyle dishes that really show the heart of a nation. Seoul Shinjung is another of the great establishments in the Seoul of the South to give you a true taste of what is Korean in Gwinnett. Be sure to stop by with a big appetite as the portions are generous - just like a true home cooked meal.
---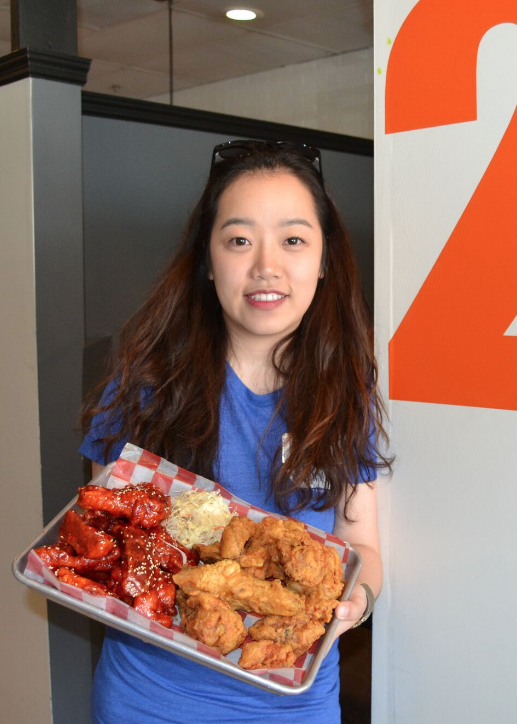 Post by Sarah Park
Sarah Park is native to Korea, and she loves food. Community involvement is something Sarah is very passionate about.
She hosts a weekly segment on Atlanta Radio Korea informing the Korean community of local events and programs as well as new openings and hot spots for different types of cuisine.
Sarah serves on various advisory committees including the Korean Food Global Association Southeast and the Atlanta International Night Market. She also served with Atlanta Food Service Expo and has been recognized for her global food initiatives.
Currently a Gwinnett resident, Sarah is a true foodie who enjoys all types of cuisine and traveling to sample different tastes from regions around the world.