Just off of Venture Drive across from the Studio Movie Grill is the newest addition to Gwinnett's growing list of Asian supermarkets. Jusgo Supermarket opened with much fanfare and offers lots of options for shoppers in the area. Apart from the wide variety of groceries, meats, and produce, Jusgo has also been designed for diners to enjoy a diverse food court. Similarly to other Asian markets in the area, the selections range from Korean to Chinese to sushi and different types of fast food. What helps to set Jusgo apart from other area markets is the impressive retail offerings in cozy spaces throughout the store. This really is a one-stop shopping place for all things Asian. 
There are several neat little shops specializing in apparel direct from Asia. These boutiques boast an impressive offering of contemporary styles directly from the racks of popular stores in Seoul, Korea. Also in line with the ever growing trends in K-Beauty, Aritaum, the preeminent Korean cosmetic retailer has set up shop in the market with all of the latest products and advice from friendly staff. Many other market retailers tend to focus on an older demographic, but Jusgo seems to have gone out of its way to cater to younger shoppers.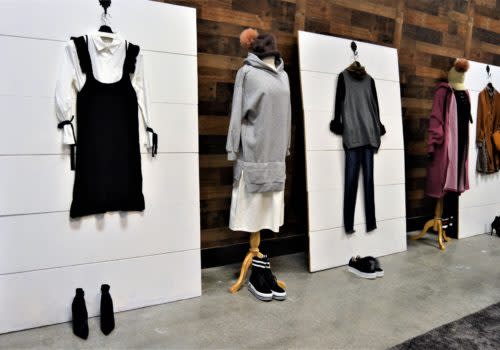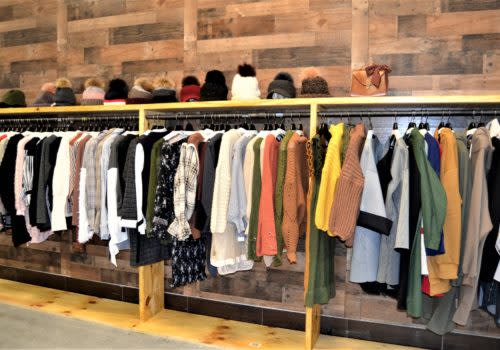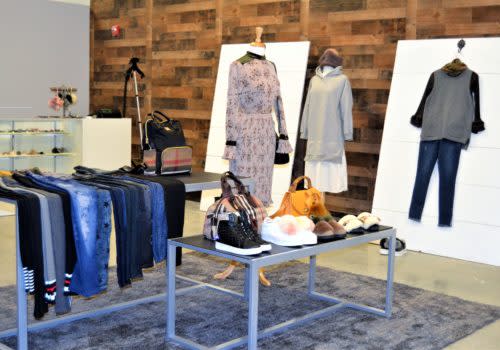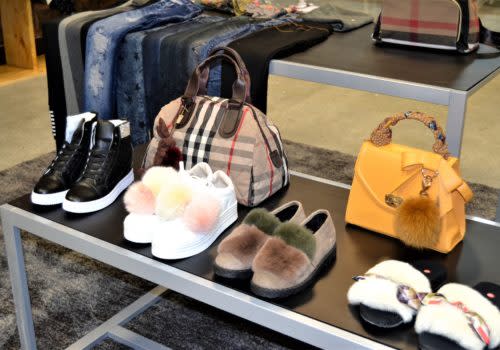 Because of the continually growing number of shoppers, specifically Chinese, who want to buy popular Korean products and follow latest Korean styles, this place offers it all. I had the opportunity to visit when the Korean apparel shop called Mau-Mau first opened. The owner was the previous owner of Arte3 Korean bakery, and they wanted to venture out to meet their growing non-Korean customers, including the Chinese market.
All the items get shipped from Korea weekly. Products range from accessories to shoes to clothing. The owner will be opening a Korean food concession, and I love supporting new entrepreneurs who want to try many different business by trying new trends and seeking different customers and clients. If you want to check out fashion that you just saw in a Korean movie or drama, this is the place. If you want to see the different fashion trends from Korea, then I definitely recommend this place.  
This location is Jusgo's first venture out of its home market of Texas. Gwinnett Place seems like the perfect fit for the product line up and services provided to a wide range of customers. The interior is very clean, modern and easy to navigate. Another great market for shoppers is always a great thing as you can never find too many deals for groceries, clothing, and all kinds of accessories. I'm already looking forward to my next visit to Jusgo in Gwinnett!
---

Post by Sarah Park
Sarah Park is native to Korea, and she loves food. Community involvement is something Sarah is very passionate about.
She hosts a weekly segment on Atlanta Radio Korea informing the Korean community of local events and programs as well as new openings and hot spots for different types of cuisine.
Sarah serves on various advisory committees including the Korean Food Global Association Southeast and the Atlanta International Night Market. She also served with Atlanta Food Service Expo and has been recognized for her global food initiatives.
Currently a Gwinnett resident, Sarah is a true foodie who enjoys all types of cuisine and traveling to sample different tastes from regions around the world.