For our latest installment on K-beauty products, when you visit Aritaum, it can be a challenge knowing where to begin. Here are a few essentials that are easy to use and effective. Think of these items as an introduction to Korean beauty brands that are currently in vogue with K-Pop stars and celebrities across the globe. They also will not break the bank on your first venture into Korean beauty products and the K-beauty regiment. If you're seeking to be fashion forward and love keeping up with all the current trends, K-beauty products offer an affordable alternative to the other more expensive brands on the market.
Sheet Mask
Let's start with the sheet masks. Basically, for less than $2 for each treatment, you place one on your face and 15 minutes later get instantly refreshed, hydrated and cool-to-the-touch skin. The Aritaum mask brand is a popular mask in Korea, and it won the blind test for skin hydration. One tip for using this product is to use the sheet mask in the morning before applying other make-up. This helps to reduce redness and allows the skin to be more radiant throughout the day. Also, cosmetics tend to adhere more to areas of the skin that are supple and moisturized.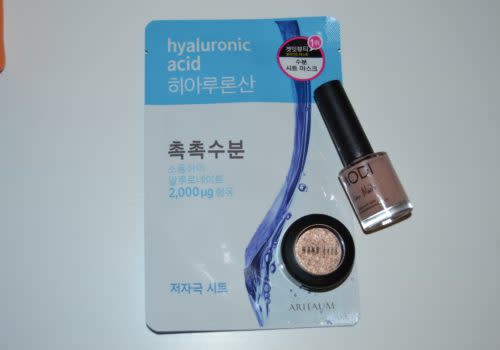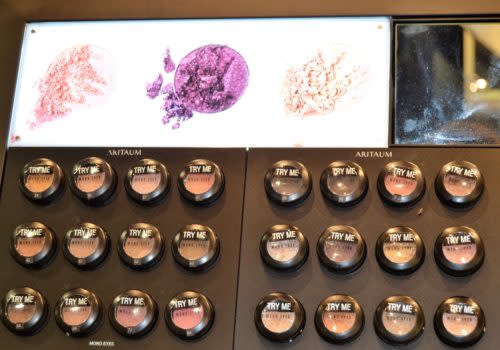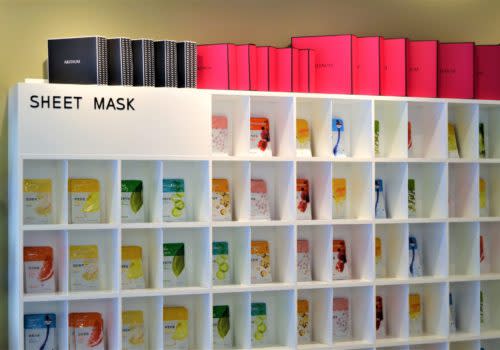 Eye Shadow and Nail Polish
Korean eye shadow typically uses less pigment, instead opting for a more dewy and glittery look when applied. The look is more natural and provides a glow that is perfect for everyday use whether at home or leisure. Korean nail polishes offer a wider variety of colors that are perfect all customers. They are offered in a variety of finishes from glossy to matte. These products range from $3 to $5, which allows the customer to easily purchase a variety to keep at home and regularly change colors. This is definitely a guilty pleasure, as one can never have too many shades or colors when it comes to customizing with wardrobe and accessories whether for work or play. 
I hope that you have a chance to get out and explore some of these unique brands and product lines. Be sure to stay tuned for additional updates on new product categories, product lines, and other trends, including more luxurious options for those willing to expand their budgets. K-beauty offers a wide range of options that cater to and fit all budgets.
---

Post by Sarah Park
Sarah Park is native to Korea, and she loves food. Community involvement is something Sarah is very passionate about.
She hosts a weekly segment on Atlanta Radio Korea informing the Korean community of local events and programs as well as new openings and hot spots for different types of cuisine.
Sarah serves on various advisory committees including the Korean Food Global Association Southeast and the Atlanta International Night Market. She also served with Atlanta Food Service Expo and has been recognized for her global food initiatives.
Currently a Gwinnett resident, Sarah is a true foodie who enjoys all types of cuisine and traveling to sample different tastes from regions around the world.