​As we continue our tour of late night Korean hot spots, we explored Hanshin Pocha at Gwinnett Place.
While not a franchise, this spot takes its name and theme from a very popular chain in South Korea that specializes in Korean bar food and drinks. The term pocha is shortened from pojang macha, which is a very typical night stand open until late at night, usually for business men and women to stop by for a bite to eat and a drink after a long day at work. These days, the concept has been popularized for younger crowds, and that is exactly what we saw at Hanshin.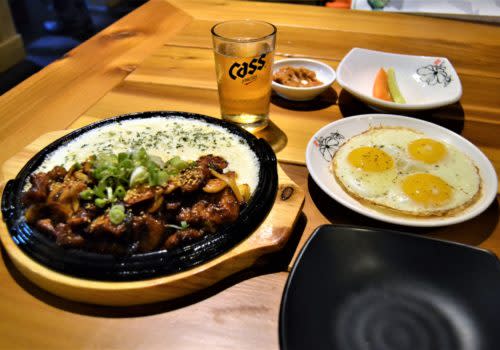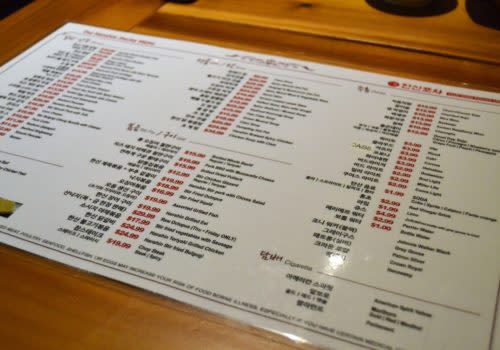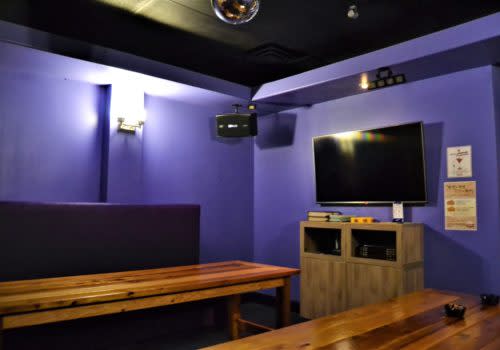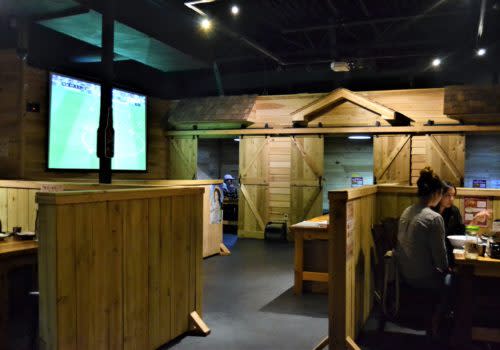 Open until 2:00am, the menu is a collection of appetizers and shared plates that range from some familiar items such as haemul pajun, a seafood filled pancake, to more unique Korean favorites for some adventurous eaters. 
We tried the spicy pork belly with cheese fondue during our last visit. It's a great snack with a nice cold beer of which there were several domestic and import offerings. Hanshin also carries a variety of Korean beverages, and they have a robust program for customers ranging from ladies' night on Wednesdays to great deals on birthday specials. 
For those interested in having some more fun, Hanshin also has private karaoke rooms which charge by the hour. This is a very popular night time activity in Seoul, and as soon as we walked in, we felt transported back to a typical night spot in Korea. 
I highly recommend this spot as the staff was extremely professional and friendly, and it provides a terrific option for anyone seeking a fun-filled evening in Gwinnett. I know that I will definitely be back with family and friends soon. 
---

Post by Sarah Park
Sarah Park is native to Korea, and she loves food. Community involvement is something Sarah is very passionate about.
She hosts a weekly segment on Atlanta Radio Korea informing the Korean community of local events and programs as well as new openings and hot spots for different types of cuisine.
Sarah serves on various advisory committees including the Korean Food Global Association Southeast and the Atlanta International Night Market. She also served with Atlanta Food Service Expo and has been recognized for her global food initiatives.
Currently a Gwinnett resident, Sarah is a true foodie who enjoys all types of cuisine and traveling to sample different tastes from regions around the world.