Recently, WeddingWire.com reported that couples spent an average of $33,000 on their weddings in the metro Atlanta area, with a large portion of that being dedicated to venue rentals. Let's be honest, not all of us have that type of budget. We have some good news—there are several affordable wedding venues in Gwinnett that you can rent for under $2,500 to help cut costs. 
1. Gwinnett Historic Courthouse (Lawrenceville)
Gwinnett Historic Courthouse: Intimate wedding package includes 2 hours in a private setting plus 30 minute photos ($900 - $975).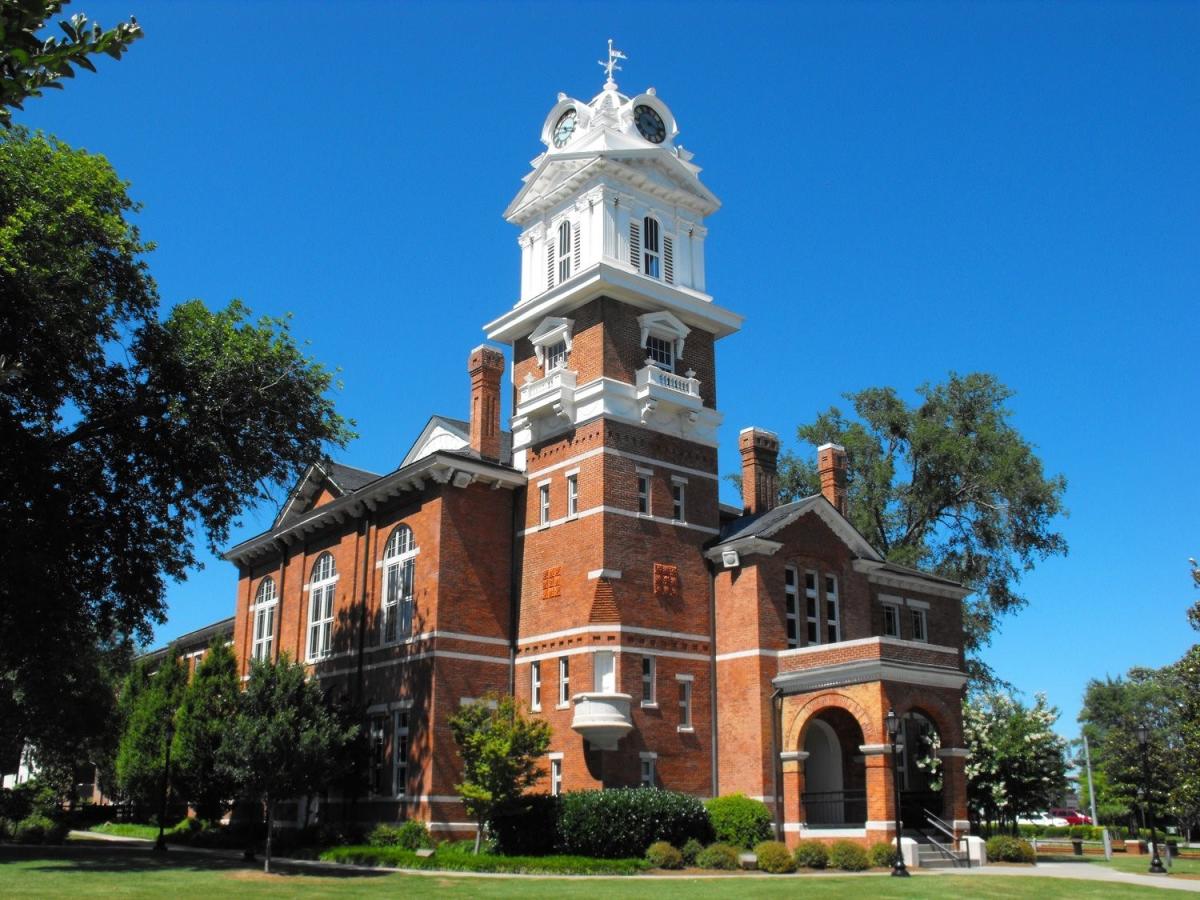 2. George Pierce Community Center (Suwanee)
This venue is $115 per hour with a two hour minimum required. The community center overlooks a beautiful lake.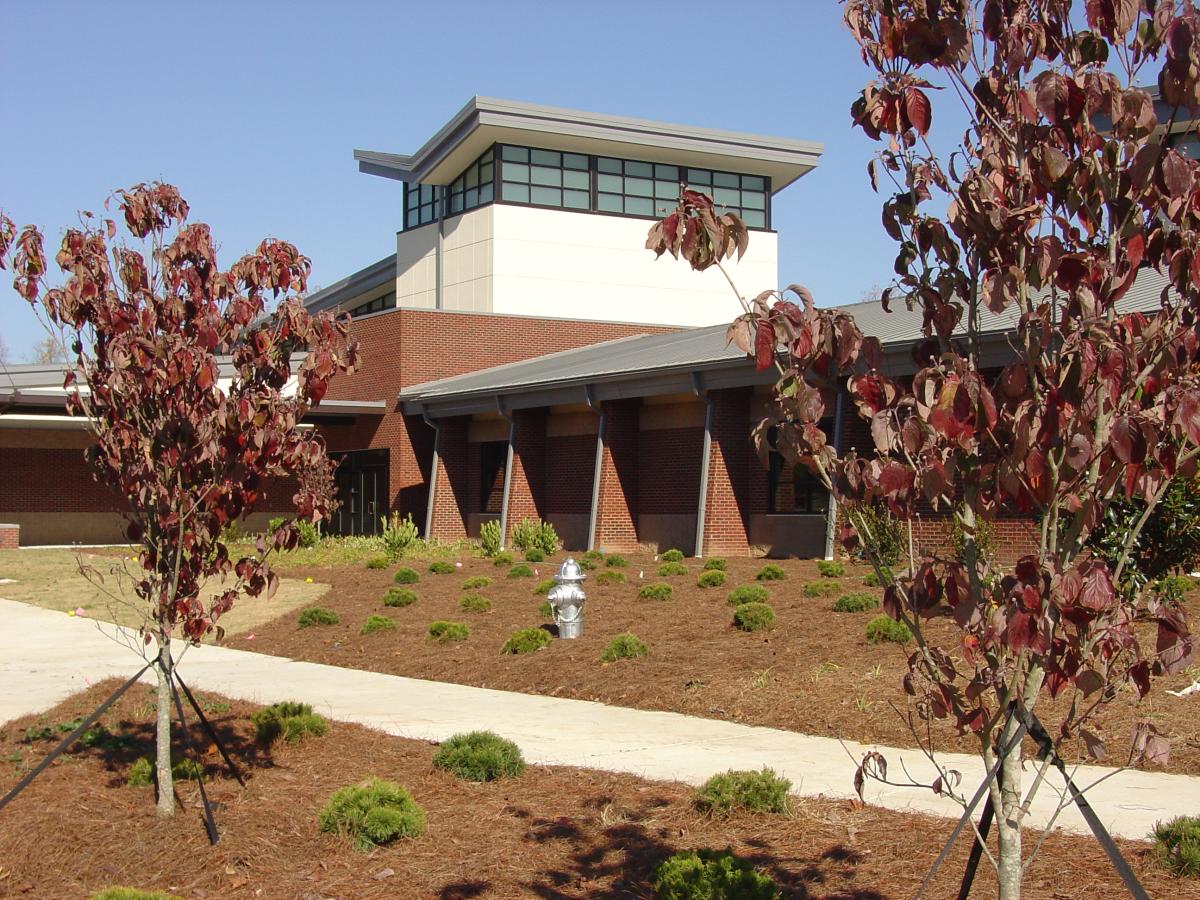 3. Norcross Cultural Arts Center
With this venue, you'll pay $200 with a minimum two hour rental, after that it is $75 per additional hour. This former church is home to numerous public events and concerts throughout the year. It holds 120 guests. This venue is adjacent to Lillian Webb Park, which would be a great backdrop for post-nuptial photos. 
4. Pinckneyville Community Center (Berkeley Lake)
For $200-$250 an hour (two hour minimum required), you'll get access to the Community Room, Atrium, Gallery Hall and Garden at Pinckneyville Community Center.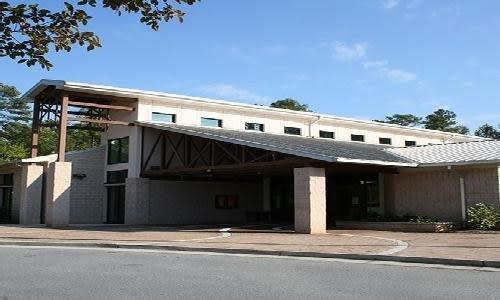 5. Gas South Convention Center
Located in the heart of Gwinnett, Gas South District offers $500, 4 hour minimum minimum weekends. If you're open to getting married on a weekday you can rent astunning newly renovated room affordably. Proof of the Pudding is the exclusive catering company.
6. Lawrenceville Female Seminary and Preservation Lawn
Located near the Lawrenceville square, this venue offers a beautiful backdrop for photos and is the perfect setting for a couple who loves history. Typical of historic venues, this space offers exposed brick, wood floors and open space.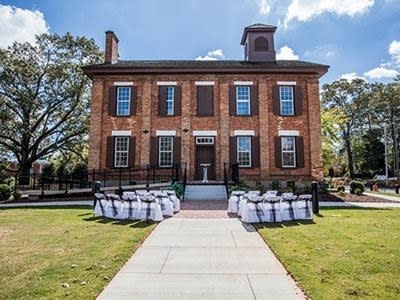 7. Isaac Adair House and Preservation Lawn
Located right next door to the Lawrenceville Female Seminary, rental for this venue can include the beautiful Preservation Lawn.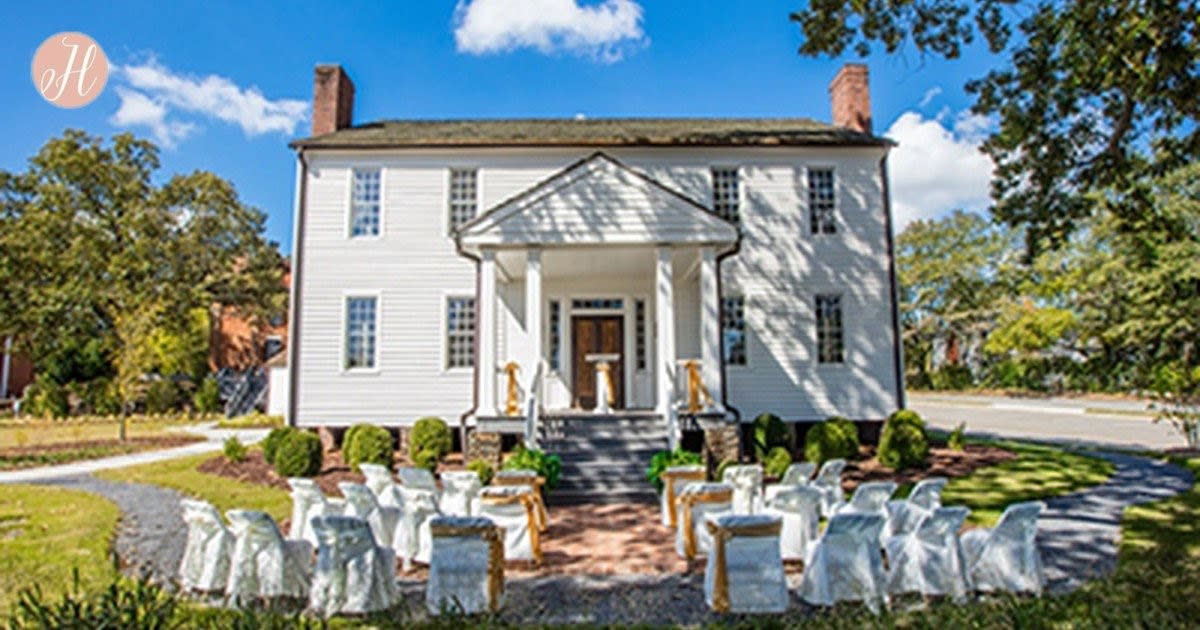 8. Buford Community Center
You'll get this venue for 1,500 M-T. 
9. The Chapel at Simpsonwood Park (Peachtree Corners)
Tucked into a beautifully preserved woodland area, this quaint chapel could be perfect for you and your fiancé. Rentals start at just $125 per hour, with a two hour minimum (weekdays). Holds up to 75 guests for a more intimate wedding. The grounds can also be rented for an additional fee.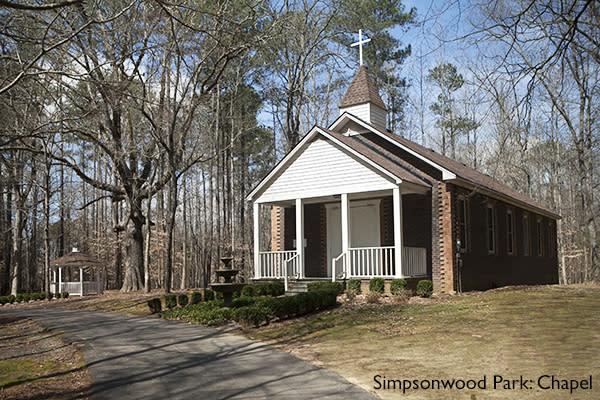 Want more details? Contact Maurice Odoms with Explore Gwinnett for a complete wedding venue guide listing all wedding venues in Gwinnett or to inquire about complimentary welcome bags for your out of town wedding guests staying in Gwinnett hotels. 
Please note that these rates are subject to change at anytime. Please speak with each venue directly for most updated pricing. 
Updated: March 14, 2023