It's a nice day for a white wedding.
Gwinnett has an abundance of spectacular wedding venues. Whether you're planning your own nuptials or you're a helpful maid of honor, we want to help you get to know the options.
Payne-Corley House is a restored farmhouse, garden and outdoor wedding venue in Duluth, Georgia. But it's got much more to offer.
Describe Payne–Corley House.
The building now known as the Payne–Corley House was built between 1870 and 1873 by David Little when Duluth was still known as Howell's Crossing. The original home was a farmhouse where Mr. Little and his family lived. Between 1998 – 2004 five girlhood friends and Duluth natives, known as the "Dreamkeepers" purchased the home and christened it the Payne–Corley House.
The friends wanted to maintain the home's charm while refurbishing it to meet the needs of modern-day clientele. In 2008, one of the daughters of the Dreamkeepers purchased the Payne–Corley House and launched a major expansion with upgrades across the property. The home is almost 150 years old and it still remains an important piece of Duluth's history. In its current state, The Payne–Corley House is a wedding venue that celebrates new beginnings, just as the Little Family did when they settled here.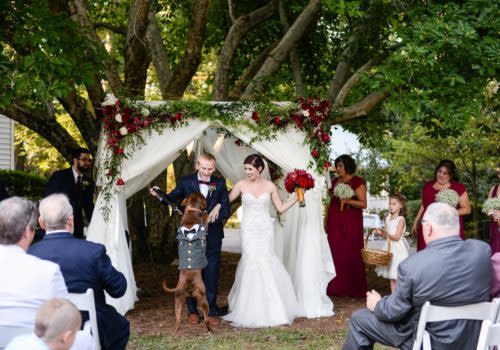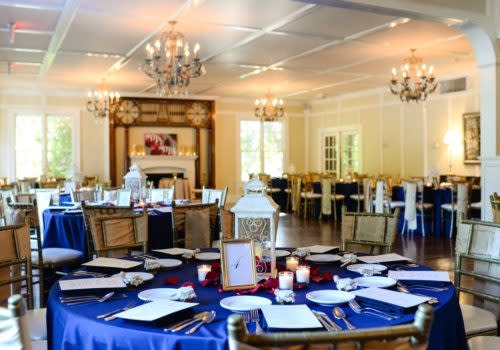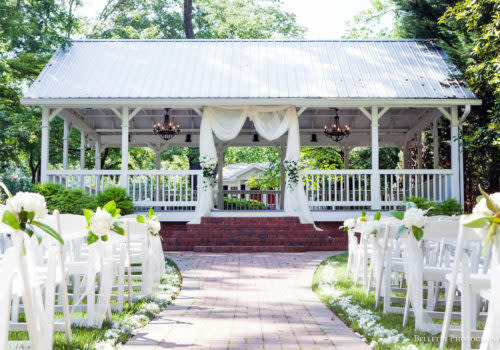 Your venue has many places for couples to take amazing photos. What are the top three locations?
I'll start by saying the estate sits on four acres of land, so we have many photo worthy locations. However, our couples love taking photos underneath our magnolia saucer tree which is the largest in the state of Georgia.
The second is on the front lawn of the home. We've seen amazing pictures with the entire bridal party and the home makes a beautiful backdrop.
The final is our large pavilion with chandeliers. At dusk we turn on the chandeliers and watch the phones start flickering.  Not only is it a great place for photos, it's one of our three options that we offer for outdoor ceremonies, too.
What item on your menu is a must have and why?
This is a tough one, but I would recommend the shrimp and grits. The aroma is tantalizing, and I just can't get enough of it! Get ready! It's going to be a hit among your friends and family.
What advice do you have for couples when searching for a venue?
It's all about you! Determine your vision for your perfect day and choose the venue that aligns not only with the aesthetics of your vision, but brings you joy. Our mission is simple: We want to help our couples tell their story by well-crafted menu options, libations and florals that represent all the things that they love. That's our love story to you.