Hey, baby. I think I wanna marry you.
Gwinnett has an abundance of spectacular wedding venues. Whether you're planning your own nuptials or you're a helpful maid of honor, we want to help you get to know the options.
Situated in the heart of Gwinnett County on the Square in historic Lawrenceville, Laundry is a soft, modern space for intimate gatherings. We spoke with Damian AhChing, who helps run the show at Laundry, to get you all the details.
Tell me about Laundry Events and how you choose the name?
The name for Laundry was inspired by the history of the building. McGee's Cleaners was a commercial laundry company and was in this location, I think, for 60 years. A lot of people around here still refer to the space as "The old McGee's Cleaners building." With a location so rich in history, it'd be silly for us to not give it a nod. 
What makes your venue special?
The versatility of the space is why Laundry is so special. In the few months we've been open we've kind of done it all: casino nights, company retreats, photo shoots, Nike documentary, weddings, meetings for 6 people, meetings for 130 people, and most recently a singer/songwriter music series we've launched with Local Republic. With each different event, Laundry always feels like it was built specifically for that purpose.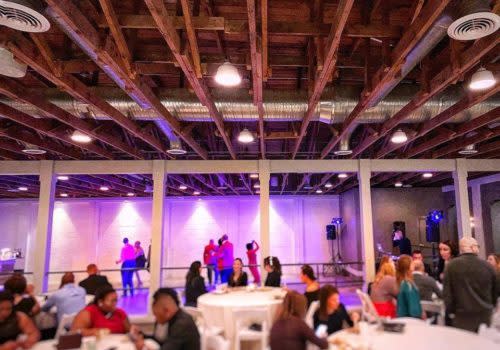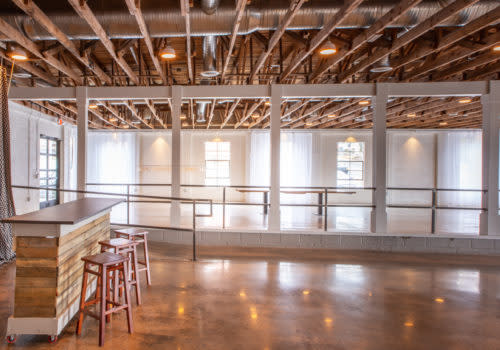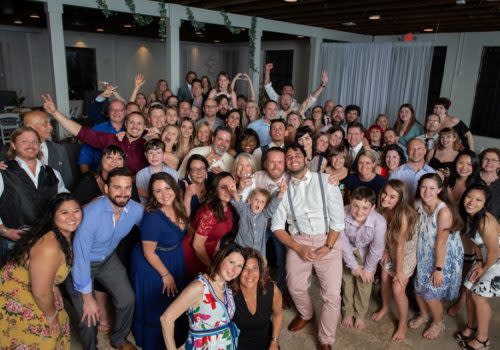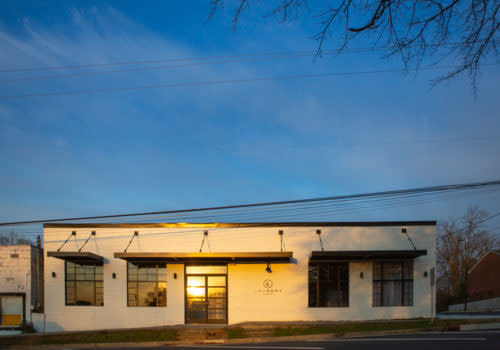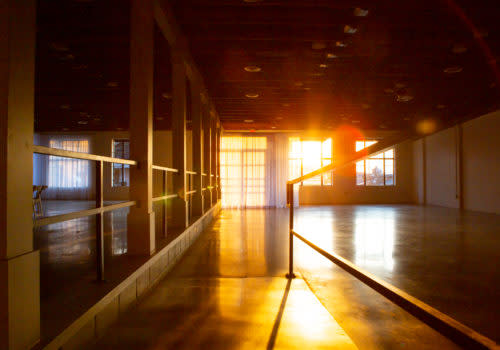 What's a must have on your menu and why?
We have a couple of incredible restaurants in our hospitality group, The Local Restaurant Group. Strange Taco Bar and Local Republic are a block from Laundry and make catering so easy. There are two menu must-haves when clients choose LRGRP for their catering: Pimento Cheese from Local Republic, and a Taco Bar from Strange Taco! The Pimento Cheese is a staple for LR. It's perfect for passing or at a hors d'oeuvres station. If you're going for a little bit of a more casual vibe, a taco bar is perfect. It's basically a buffet where you build the perfect taco. We did tacos at our wedding and they were a huge hit!
Congratulations on your wedding. As you were going through your wedding planning, what advice would you like to pass on for couples?
The wedding planning process was tough and really tested our bond as a couple. We stressed so much about every detail and accommodation that we lost sight of the overall goal: Live happily ever after. My biggest advice for couples planning their wedding is to LET GO. If things go wrong, and they will, it's fiiiine. Don't be afraid to take things off of your list. Honestly, you'll probably run out of time to do everything on that list anyway and that's OK! Make your big day beautiful, of course, but all of the details in the world won't change the fact that at end the of the day *spoiler alert* you'll be married to the love of your life. Don't let the process of getting there stand in the way of your happiness. Take a deep breath. Now chill.
---
Contact our wedding market specialist, Maurice Odoms, for assistance with planning your wedding in Gwinnett.