It feels like the City of Sugar Hill grew over night. City Council member Taylor Anderson describes this quaint city's massive transformation and all the great things they've got planned.
1. Describe your city in one word.
2. Tell me about any new developments that are happening.
Sugar Hill's downtown has completely transformed in the last several years. We celebrated the grand opening for the E Center in April and since then we've had Sweet City Smiles, Perazim, Central City Tavern, and Indio Brewing open for business in Downtown Sugar Hill. The E Center is also home to a growing community gym with over 6,500 members and counting. The Eagle Theatre has $2 weekly movies with hundreds of people attending each movie. The Eagle also hosts live performances by the Sugar Hill Players Guild and concert artists such as The Marshall Tucker Band (coming in October!)
The Suite Spot business incubator—the former city hall—continues to draw interested entrepreneurs. There is a waiting list for membership, which speaks to how Sugar Hill is developing. We are also making progress on our planned 16-mile Sugar Hill Greenway; the first 4-mile section will be developed soon. We also have a new park being developed that our community helped to design in the early stages of the project.
Our investments in the city have spurred on hundreds of millions in direct private investment. The Broadstone mixed development is under construction across the street from Sugar Hill City Hall, which opened in 2013, and the E Center and will provide over 300 living units, an art gallery, a history museum, and another new restaurant.
We also have more developments in the works. Sugar Hill is looking to the future and intentionally developing in a way that fits the desires of our community. The Prestwick project is coming soon as well. It will be located at the corner of Highway 20 and Hillcrest Drive across from Sugar Hill Church and will bring 200 residential housing units to Sugar Hill's Central Business District. As currently planned, the mixed-use project will feature urban luxury apartments, carriage houses and "big house" concept units resembling large homes divided into individual living spaces. The project will also include retail locations, resident amenities including a pool and fitness building, and a brewhouse restaurant. 
Diversity of living options is paramount to our diverse community. With that in mind, we are constructing a senior living community called Dogwood Forest. This assisted living development includes specialized memory care options (approx. 25 units) and approximately 82 assisted living units. The project is located on West Broad Street and is expected to break ground by the end of this year.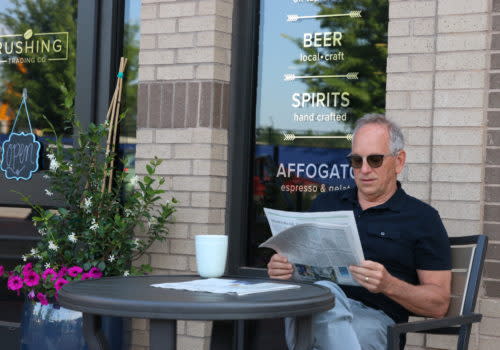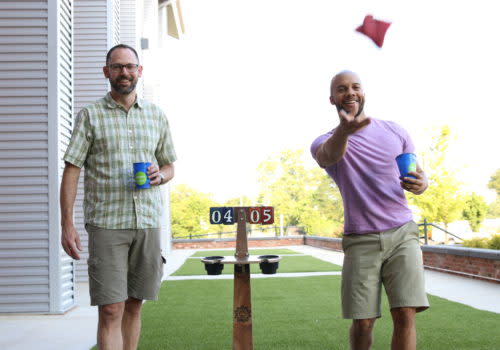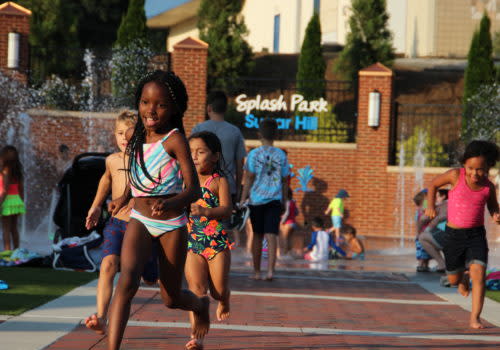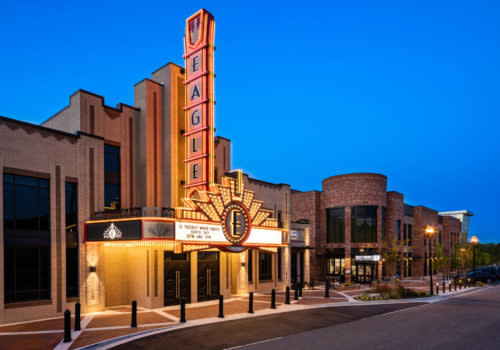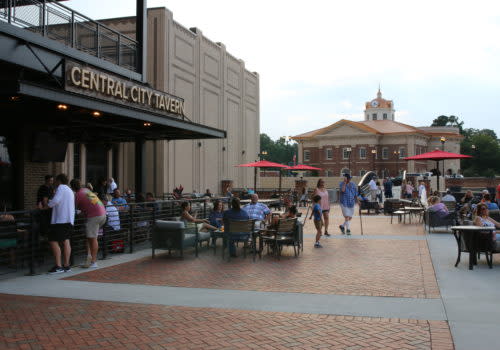 3. What upcoming events are you most excited about and why?
I'm excited about our continuing concert series in The Bowl, our award-winning concert venue. We have Clay Walker coming to The Bowl on August 30th, Trace Adkins on September 19th, and the Commodores on September 21st.
We've already had Joan Jett and Blood, Sweat & Tears perform this year for sold-out crowds. Both shows were fantastic. The Bowl has an incredible electric atmosphere during a show. If you haven't been, go. It makes for a great date night with incredible acts close to home.
You can bring your own cooler with food and drinks. While you're there, take advantage of our SHINE District where you can take an adult beverage purchased at a downtown establishment to landmarks throughout downtown Sugar Hill. The acts there are top notch and The Bowl is one of the best concert venues around - there's not a bad seat in the house. 
4. What's your favorite event and why?
I like our Sugar Rush Fall Festival that brings the community together around art and fun. We like to say it's artfully festive. Sugar Rush is one of our biggest events of the year and it has something for everyone. There is a juried art show where community members get to vote for a people's choice award. There are food trucks, inflatables, activities, a poster contest for middle and high schoolers and more. But what I like most about it is that we typically have over 10,000 people come to the event and it's great to see community come together like that. I'm excited for this year's Sugar Rush. With the new E Center completed the festival will be better than ever.
5. What must-try restaurants should visitors know about?
I may be biased but I think every restaurant in our E Center is a must try.
Visitors must try Sugar Hill's very own brewery, Indio Brewing Co. They're dedicated to serving a diverse selection of great craft beers and they always have something new and delicious on tap. It's the perfect place to for patrons to take advantage of Sugar Hill's SHINE District.
Central City Tavern offers an upscale sports bar feel anchored by a diverse lunch and dinner menu featuring items like grouper tacos, burgers, and wings of all flavors. It's really an ideal place to take in a game.
Crazy Dough's Artisan Slice Bar serves pizza for lunch and dinner by the slice or by the pie. Their recipes are delicious and use full of creative toppings. Their pies are huge too. If you need to feed a family on a budget, this is the place to go.
Rushing Trading Co. serves gourmet coffee, biscuits, soups, salads, sandwiches, charcuterie trays, and cocktails. Rushing also hosts fun events like trivia nights and their cocktails are always wonderfully creative. 
6. What are some unique outdoor/recreation experiences people can participate in?
Our E Center contains a community gym where over 6,500 people have already signed up for memberships. The gym includes an indoor walking track, workout equipment, and a full hardwood court lined for basketball, volleyball, and pickleball. We have rooms for our regularly scheduled recreation and fitness classes available there as well. 
Sugar Hill also has great parks. Gary Pirkle Park is full of athletic fields and walking paths. We are also building the first 4-mile section of the Sugar Hill Greenway, are currently in the bid phase for a new park that we designed with help from our community. The Sugar Hill Golf Club offers an 18-hole course at very reasonable rates.
7. Where's your favorite place to shop in the city?
That's a tough question because we are starting to have so many great options Perazim downtown in the E Center offers a wonderful selection of women's clothing. Southern Grace flower boutique will be opening soon also, so we'll have even more great options to choose from. 
8. What's something people might not know about your city?
Folks might not know just how much we have developed in such a short timeframe. I think unless they drive by the E Center on Highway 20, they don't really get a good sense of all that's going on in Sugar Hill. As you know, the Metro Atlanta area is growing rapidly with 80,000 people moving in every year. I think most people may be used to thinking of Sugar Hill as the small residential community next to Buford. Not anymore. Sugar Hill is a rapidly developing and vibrant community with a growing walkable downtown. We're a city with great amenities that retains that small-town feel. This is the perfect place to live, work, and play, and life truly is a little sweeter in Sugar Hill. 
You're going to love Sugar Hill. Be sure to keep and eye on our calendar of events so you don't miss a thing!
---
Want to learn about some of Gwinnett's other cities? Check out our story about Norcross.
---

Post by Jessica Whittingslow

Self-proclaimed foodie and adventurer, Jessica loves to explore Gwinnett and all the great dining, shopping, activities and events the area has to offer. When she's not telling you guys what dishes to try or where to be, she's reading, spending time outdoors or catching up on the latest Netflix original series (who else loved Stranger Things??).