Peachtree Corners just sounds like a picturesque place, right? That's where the next installment of our City Series is taking us. Weare Gratwick, Peachtree Corners Mayor Pro Tem and City Council member, tells us all about the city.
1. Describe your city in one word.
 Innovative and remarkable. It's not one word but it is our tag line and what best describes Peachtree Corners, the newest city in Gwinnett County.
2. Tell me about any new developments that are happening.
Our Town Green at Town Center opened on April 27th with a concert by Atlanta Rhythm Section and a drone show. Still to come is the opening of the Veteran's Monument at Town Center which will occur on June 15th, the completion of 73 town homes located at Town Center and the private development of a boutique hotel and an upscale apartment building adjacent to Town Center.
A less widely known but critical development for the City is the construction of Curiosity Lab at Peachtree Corners, our partnership with Sprint, that is currently ongoing. Our autonomous vehicle test track and 5G is underway and will be available to companies from all over the world starting this fall to test new technology in the heart of Technology Park. Think of it as a living laboratory for transportation technology.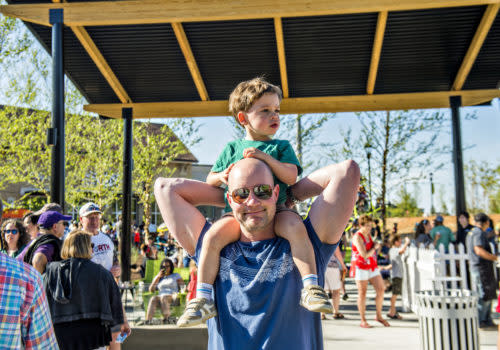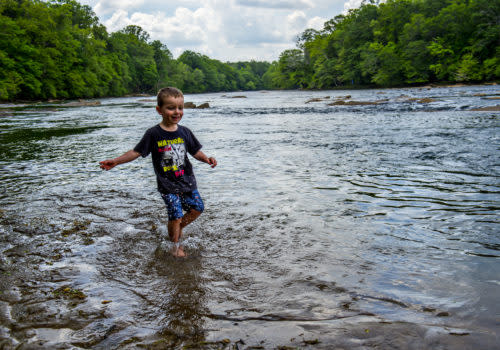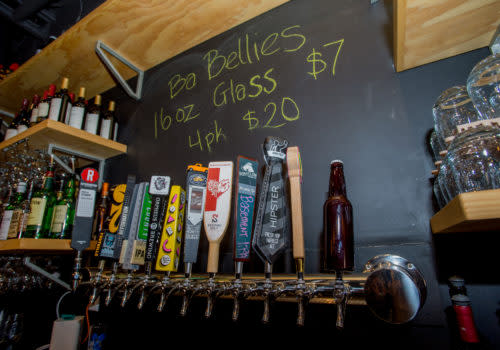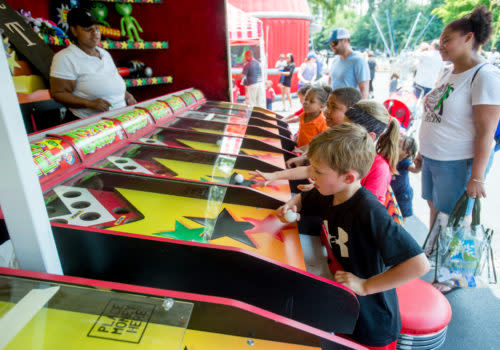 3. What upcoming events are you most excited about and why?
In addition to all the wonderful events scheduled at Town Center this summer, there is the 9th annual Peachtree Corners Festival. The community has grown to look forward to this event held the second weekend in June every year. This year's event will have two bands for the Friday evening concert!
4. What's your favorite event and why?
My favorite event will be the Christmas parade and lighting of the Christmas tree at Town Center that will begin this year.   
One of my very favorites is the Light Up the Corners 5K Fun Run in August at The Forum. This event raises money for our local YMCA and is supported by our schools, community volunteers and businesses. It's great fun to see over 1,500 runners take off from the starting line and wind their way through the parking lot before turning down Peachtree Corners Circle in their neon T-shirts and glow gear after the sun goes down. There is food vendors and live music at The Forum after the run.
5. What must-try restaurants should visitors know about?
In addition to the local favorites, Noble Fin, Ten Bistro and Pub Ten, there are new favorites at Town Center including Marlow's Tavern, Firebirds and First Watch. Soon to open are Uncle Jack's Meat House and Lazy Dog, a new concept to Atlanta with an outdoor seating area that will allow dogs.
6. What are some unique outdoor/recreation experiences people can participate in?
Fortunately, Peachtree Corners is located right on the Chattahoochee River. Many of our residents enjoy kayaking and fly fishing with several access points including the Chattahoochee National Recreation Area off of Medlock Bridge, Simpsonwood Park and Jones Bridge Park. Simpsonwood Park has over 200 acres of trails to walk and run and is the host to the annual Walk Through Bethlehem by Simpsonwood Methodist Church every December.
7. Where's your favorite place to shop in the city?
8. What's something people might not know about your city?
Peachtree Corners was founded by Paul Duke in the 1960s to provide technology jobs after watching Georgia Tech graduates leave the Atlanta area to find technology jobs. The Hayes modem was invented in Peachtree Corners. Since forming the city in 2012, the Mayor and Council have been working hard to restore that innovative spirit to Technology Park. In addition to the City's business incubator, Curiosity Lab, there is 22 Tech Park South and Atlanta Tech Park, a technology accelerator that is home to over 70 technology companies.
You won't want to miss all the exciting things going on in Gwinnett's newest city. Be sure to keep and eye on our calendar of events so you don't miss a thing!
---
Want to learn about some of Gwinnett's other cities? Check out our story about Snellville.
---

Post by Jessica Whittingslow

Self-proclaimed foodie and adventurer, Jessica loves to explore Gwinnett and all the great dining, shopping, activities and events the area has to offer. When she's not telling you guys what dishes to try or where to be, she's reading, spending time outdoors or catching up on the latest Netflix original series (who else loved Stranger Things??).