No one knows Gwinnett better than our very own Explorers. Through our Ask an Explorer series, you'll learn all the reasons why our staff love Gwinnett.
Sr. Director of Marketing and Destination Development Victoria Hawkins is a born and raised Gwinnettian, so she's the perfect source for local tips and information.
1. You are a vintage queen. Where are your favorite places to find vintage clothes in Gwinnett?
Our Goodwills are fantastic. Well-organized. Fresh inventory daily. And many locations to choose from. Outside of that, I love finding little thrift stores off the beaten path at churches and things like that. Gwinnett is also home to a bi-annual consignment sale, Kidsignments, where I pick up tons of kids items.
2. If you were to plan a staycation, what hotel would you book and why?
The Courtyard in downtown Duluth is a personal favorite. I love that you can sip margaritas at Nacho Daddy's, or shop at Personify just steps from the hotel lobby. The location on the Town Green provides an easy opportunity to attend one of the city's many events.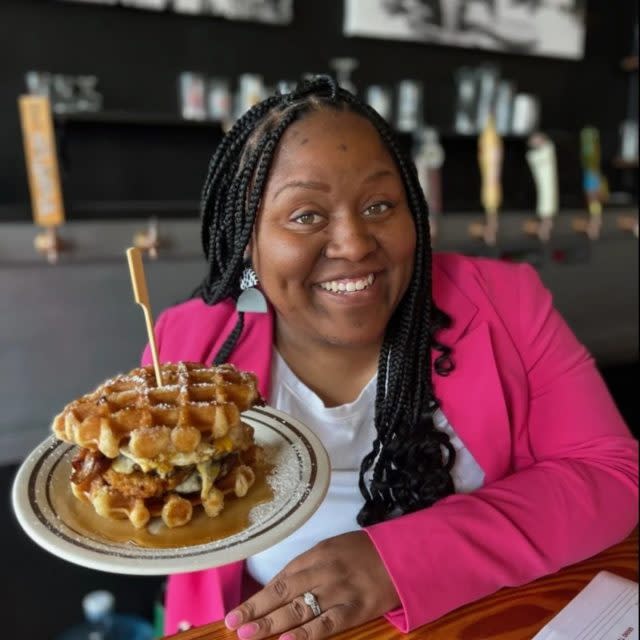 Judging Suwanee Magazine Best Burger Contest
3. What are some of your favorite family-friendly things to do in the county?
Georgia Swarm (professional lacrosse) and Gwinnett Stripers (Atlanta Braves Triple-A affiliate) games are so much fun! It's really affordable and my two boys love it.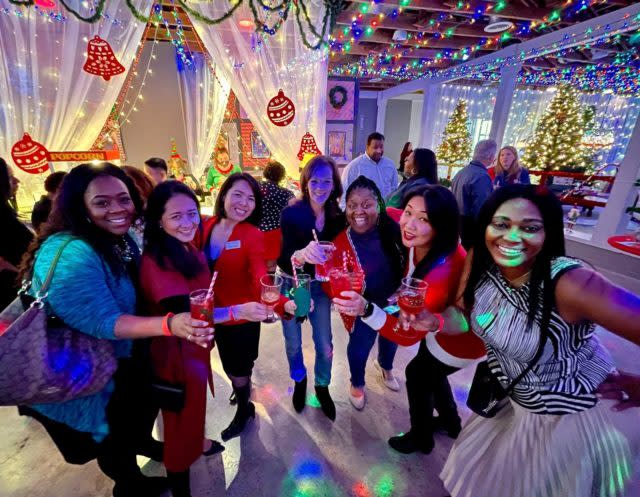 4. Can you name a few of your favorite events, festivals, or weekend markets?
We love attending all the free festivals and concerts around town. The Gwinnett County Fair is an all-time favorite of mine. I have so many memories of attending the fair as a child and you can't beat all the junk food like 12-inch pizza slices, funnel cakes, and fried Oreos! 
My family's favorite seasonal activities are Buford Corn Maze and Howl on the Green in Fall and St. Paddy's on Perry and Art on the Chattahoochee in the Spring. Because of my love of vintage, I also look forward to attending Vintage Market Days and the Antiques and Artisan Festival at the fairgrounds.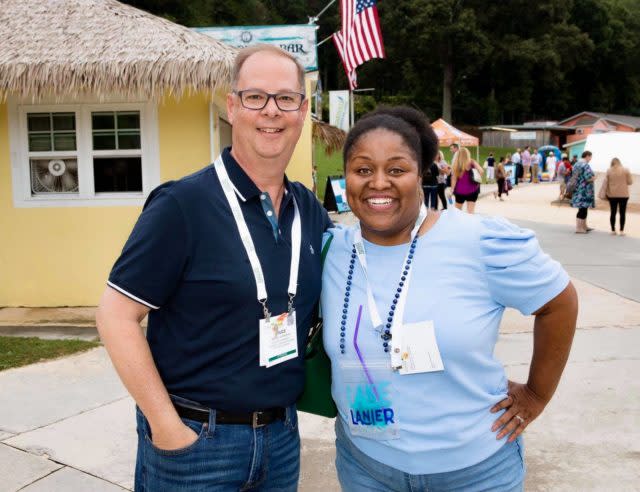 5. What is something you consider unique in Gwinnett that is a must-see/do for visitors?
I think venturing over to Pleasant Hill Road in Duluth (which we lovingly call the Seoul of the South) is a must-do. The authentic Korean restaurants are the best in the Southeast! You can try numerous authentic Korean BBQ, traditional Korean fare, Korean street food, and desserts within a 3-mile span. You'll easily find something that you love and you won't find this many Korean offerings anywhere else in the Southeast. It's definitely unique to Gwinnett and we love to take visitors there.
---
Written by Jessica Whittingslow