No one knows Gwinnett better than our very own Explorers. Through our Ask an Explorer series, you'll learn all the reasons why our staff love Gwinnett.
Marketing Communications Manager Clara Rooks is a big fan of all things Gwinnett. She's a Dacula native and has been working with Explore Gwinnett for almost four years.
1. You're a big fan of coffee—what is your favorite Gwinnett coffee shop, and what do you order?
My favorite Gwinnett Coffee shop is Reyna's Espresso & Sweets in Downtown Lawrenceville. They have the best cup of coffee I have ever had. I normally just get a medium coffee with cream and it is delicious. Their covered patio is the perfect spot to get work done or catch up with a friend.
2. It's your turn to choose the staff lunch location: where do you go and what do you get?
I always choose Rico's World Kitchen in Buford for my staff lunch pick! It is one of my favorite places to eat in Gwinnett. I get the Royal Rooster chicken sandwich with a side of hash brown casserole. Their Sangria is also the perfect summer drink to sip on.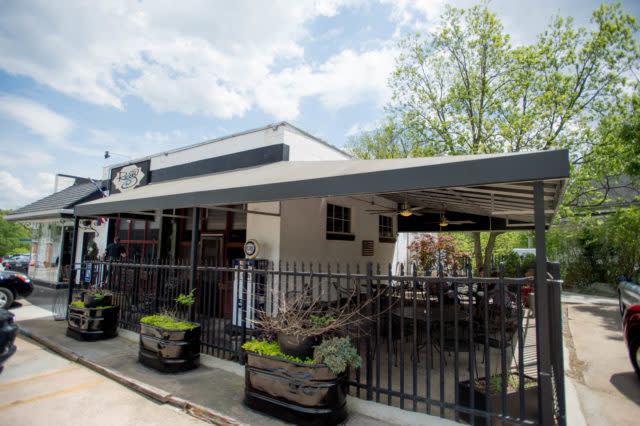 Rico's World Kitchen Buford
3. You have two (adorable) Golden Doodles. Where is your favorite place to take them to play?
We love to take Sadie and Tally to Harbins Park. They have two large fenced-in dog areas as well as a path to walk them on. The fenced-in areas have many trees and obstacles for dogs to play on.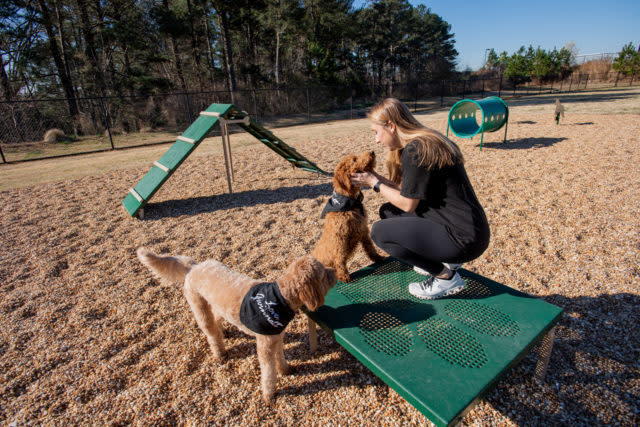 Harbins Park Dog Park
4. Running is a hobby of yours. What are some of your favorite running trails?
My all-time favorite running spot is Mulberry Park. They have miles and miles of paved and non-paved trails. It also connects to Little Mulberry Park, so it is the perfect spot when I need a place for a longer run. If I am looking for a short run, they have 3 loops that have a little bit of everything you need for a quick run.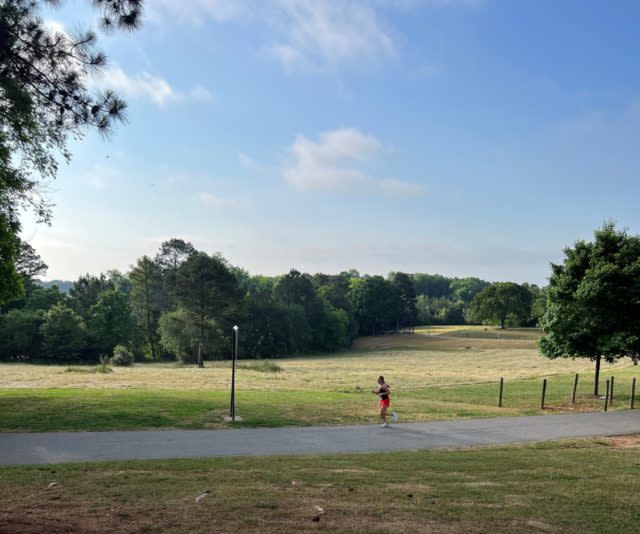 5. What's something you'd consider a hidden gem in Gwinnett?
My favorite hidden gem in Gwinnett is Brunch Apothecary. It is the cutest little brunch spot in an old white house in Dacula. They are only open for breakfast and lunch. Their build-a-biscuits are huge and so yummy. It is my family's go-to spot on the weekend.
---
Written by Jessica Whittingslow