Professional teams in Atlanta might get the national attention, but Gwinnett County boasts plenty of opportunities for fans, both rabid and casual.
Atlanta Gladiators
Hockey teams in the area have a tendency to either "flame" out or "thrash" away after only a few years. Meanwhile, there's one squad of skaters that have called Gwinnett home ice for two decades. The Gladiators are entering their 20th season at the Gas South District Arena in Duluth, GA, and are the longest-tenured Atlanta professional hockey team in the area's history. Atlanta saw early success as an organization reaching at least the Conference Semifinals in each of their first three seasons. In year three, the team then known as the Gwinnett Gladiators, won the American Conference Championship en route to the franchise's only Kelly Cup Finals appearance in 2006.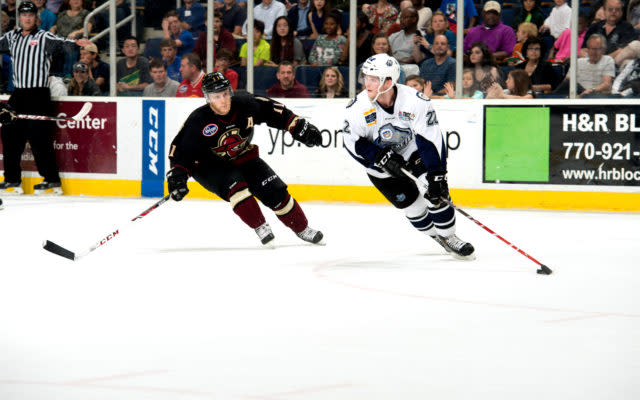 Gwinnett Stripers
The Gwinnett Stripers offer the best in Triple-A baseball action. But there is nothing minor-league about the food and drink options at Coolray Field. You can still get the traditional hot dog and soda. Or you can try to stretch the single(and your stomach) and sink your teeth into a specialty hamburger from Flashpoint Grill—like the half-pound Southern Burger topped with pulled pork and mango salsa. Or grab something more portable, like tacos, street corn, or the foot-long bacon-wrapped corn dog. The Slow Pour Brewing Taproom features the finest local craft beers to washdown wings, a brisket sandwich, and a catfish sandwich with a gluten-free bun. Just remember to save room for some Georgia peach cobbler topped with soft-serve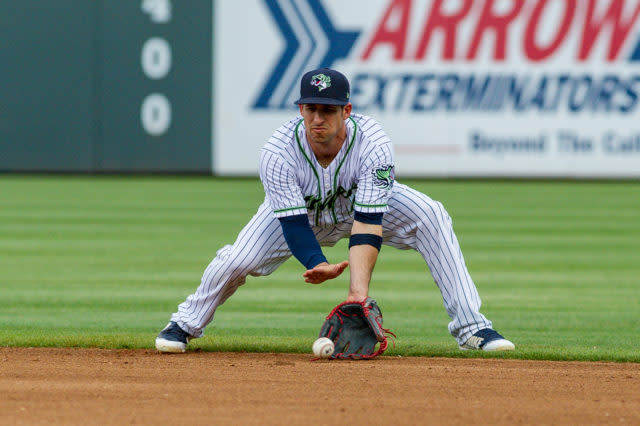 Georgia Swarm
Everyone wants to root for a winner, and Gwinnett County is home to a world champion: the Georgia Swarm of the National Lacrosse League. This is indoor, or box, lacrosse—a faster and more action-packed version of the traditional outdoor sport. There's always plenty of room on the bandwagon, but games at Infinite Energy Arena are very much an interactive experience; the crowd regularly gets involved in the action. Here's a primer so you can blend in with the die-hard fans:
Any time the Swarm score, the Fratellis'"Chelsea Dagger" comes blaring over the PA for the fan Goal Zone Dance—essentially just standing and alternately pumping each arm up and down.
Whenever an opposing player is slapped with a penalty and sent to the box, the PA announcer leads the taunt of "Hey(player's number), TAKE A SEAT!"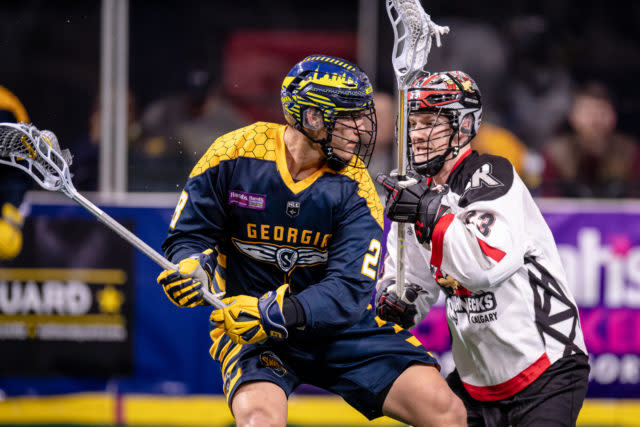 This article, written Tony Rehagen, originally appeared in Volume V of Explore Gwinnett Magazine and has been edited to remain current.